Tags
Related Posts
Share This
DVD Review: Law and Order: Special Victims Unit – The Seventh Year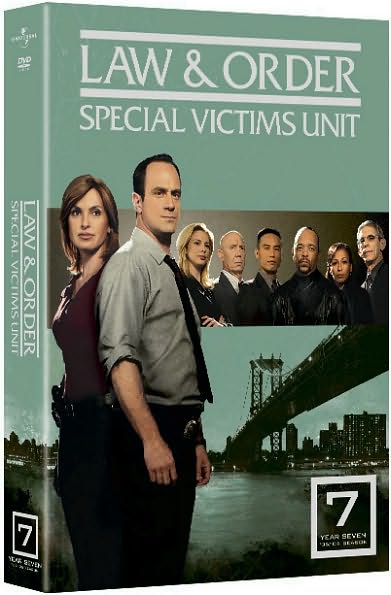 Universal Studios Home Entertainment
Release Date: July 29th, 2008
Five-disc set with 22 episodes
MSRP: $59.98
Stars: Christopher Meloni, Mariska Hargitay, Richard Belzer, Dann Florek, Ice-T, BD Wong
Generally speaking, I avoid L&O shows. While I like the actors they use, I have found the original show to be too bloodless (or lacking character and emotion).
Law and Order: Special Victims Unit is, too my surprise, full of solid characters and often puts emotions front and center.
SVU features Chris Maloni (Detective Elliot Stabler) and Mariska Hargitay (Detective Olivia Benson) as the lead investigators. They work on Sex Crimes, not a delicate subject and certainly one that could send some viewers scrambling for the remote. It would be their loss since both Maloni and Hargitay do excellent jobs. I first saw CM on HBO's Oz, so I knew he had skills, but MH was a pleasant surprise.
Also featured is Richard Belzer as Detective John Munch and Ice-T as Detective Odafin "Fin" Tutuola. Belzer has played Munch on six different shows, starting with Homicide: Life on the Streets (A must watch for any true fan of crime television).
As I mentioned, the character development often helps the show from feeling stale. Lets be honest here, most crime shows are pretty formulaic. The evolution of the characters and the relationships between them goes a long way towards keeping the show fresh.
Some of the episodes seem to be your basic cops and robbers, but others deliver serious emotional punch and dance around in moral shadows. Robert Patrick makes an appearance in one such episode as Ray, a newly released con that was locked up for raping a teenage girl.
Shortly after his release, a girl is found raped and murdered. After focusing on Ray, the crew use undercover work to get close to him and not only all but entrap him, they also seem to undo all fo the rehab he went through in prison.
We see the cops affected by their work and that made the show, at least for me, very enticing. Seeing these characters struggle with their choices, and the affects of their work, helps build a bond with the viewers.
Folks looking for a good police procedural but want a little humanity, should check out SVU.
Jeremy Lynch