Tags
Related Posts
Share This
Elane Gorokhova, Harriet Lane featured in this week's giveaway
Crimespree magazine, in conjunction with Friday Reads Facebook page, is offering you a chance to win copies of RUSSIAN TATTOO BY ELENA GOROKHOVA, AND HER BY HARRIET LANE
RUSSIAN TATTOO by Elena Gorokhova
An exquisite portrait of mothers and daughters that reaches from Cold War Russia to modern-day New Jersey, from the author of A Mountain of Crumbs—the memoir that "leaves you wanting more" (The Daily Telegraph, UK).
In A Mountain of Crumbs Elena Gorokhova describes coming of age behind the Iron Curtain and leaving her mother and her Motherland for a new life in the United States. Now, in Russian Tattoo, Elena learns that the journey of an immigrant is filled with everyday mistakes, small humiliations, and a loss of dignity. Cultural disorientation comes in the form of not knowing how to eat a hamburger, buy a pair of shoes, or catch a bus. But through perseverance and resilience, Elena gradually adapts to her new country. With the simultaneous birth of her daughter and the arrival of her Soviet mother, who comes to the US to help care for her granddaughter and stays for twenty-four years, it becomes the story of a unique balancing act and a family struggle.
Russian Tattoo is a poignant memoir of three generations of strong women with very different cultural values, all living under the same roof and battling for control. Themes of separation and loss, grief and struggle, and power and powerlessness run throughout this story of growing understanding and, finally, redemption. "Gorokhova writes about her life with a novelist's gift," says The New York Times, and her latest offering is filled with empathy, insight, and humor.
About the author:
Elena Gorokhova grew up in St. Petersburg, Russia, although for most of her life it was known to her as Leningrad. At the age of twenty-four she married an American and came to the United States with only a twenty kilogram suitcase to start a new life. The author of A Mountain of Crumbs and Russian Tattoo, she has a Doctorate in Language Education and currently lives in New Jersey. Her work has appeared in The New York Times, The Daily Telegraph, on BBC Radio, and in a number of literary magazines.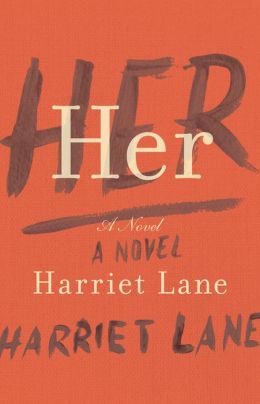 HER by Harriet Lane
You don't remember her–but she remembers you.
Two different women; two different worlds. On the face of it, Emma and Nina have very little in common. Isolated and exhausted by early motherhood, Emma finds her confidence is fading fast. Nina is sophisticated and assured, a successful artist who seems to have it all under control. And yet, when the two women meet, they are irresistibly drawn to each other. As the friendship develops, as Emma gratefully invites Nina into her life, it emerges that someone is playing games-and the stakes could not be higher.
What, exactly, does Nina see in Emma? What does she want? And how far will she go in pursuit of it?
A gripping novel about friendship and identity, about the wild hopes and worst fears of parenthood, about the small and easily forgotten moments that come to define a life, Her is unputdownable-compelling and hauntingly discomfiting.

About the author:
Before the publication of her debut novel, Alys, Always, Harriet Lane wrote for The Guardian, The Observer, Vogue, and Tatler. She lives in North London with her husband and two children.
To be entered in the drawing shoot an email over to Jon?@crimespreemag.com (remove the question mark) And put CONTEST in the subject line. Also please put your address in the body of the email.
We will pick the winners on January 23rd.