Tags
Related Posts
Share This
Erica Ruth's Gift Guide
These are a few of my favorite things this year, and just may end up being the favorite thing of that crime-fiction lover on your holiday gift list: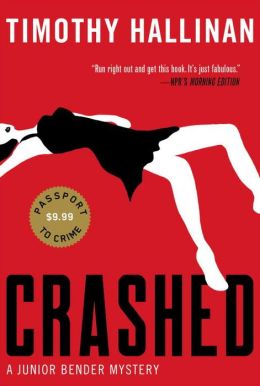 CRASHED by Timothy Hallinan
This is the first in the Junior Bender series, which is quickly followed by LITTLE ELVISES and the FAME THIEF. Junior Bender is a professional burglar who often gets wrangled into doing investigative or "fixer" work for other criminals. After all, the mafia can't really go to the cops with a problem, can they? Great stories with wit and humor to boot.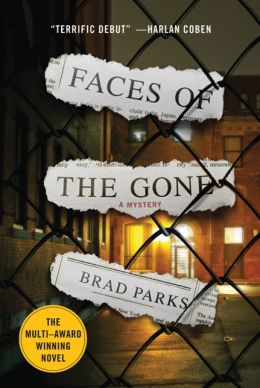 FACES OF THE GONE by Brad Parks
This is the first book in the Carter Ross series. Ross is an investigative journalist in Newark, New Jersey. In this first book he investigates the discovery of four bodies in a parking lot (one body doesn't make news in New Jersey, but four bodies certainly do.) Ross has to find the connection between the four bodies, before he becomes one himself. Parks has yet to write a book I don't love—I read the second book on an airplane, and was laughing out loud, causing other passengers to shoot me weird looks. In addition to having great humor, each book has a great investigative storyline. The fourth book in this series, THE GOOD COP, was released earlier this year.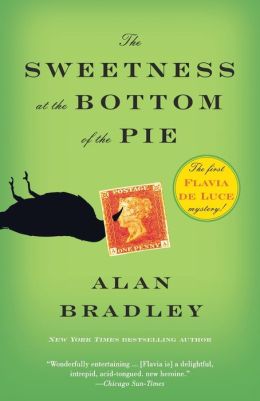 THE SWEETNESS AT THE BOTTOM OF THE PIE by Alan Bradley
This is a light-hearted series that is sure to delight people of all ages. Flavia de Luce is an 11-year-old genius with a penchant for poisons and chemistry. Set just after WWII, Flavia lives in a crumbling manor house in the English countryside with her father and two sisters. When there is a murder in her sleepy little village, Flavia cannot help but get involved by conducting her own investigation.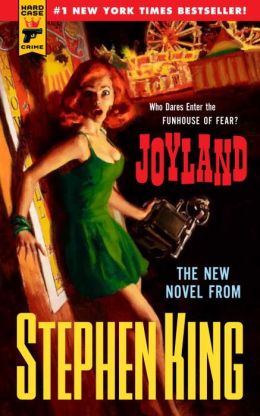 JOYLAND by Stephen King
I simply loved this book. It should have wide appeal—not just for typical King fans. Devon Jones takes a summer job at a small amusement park on the coast of North Carolina in 1973. It's a coming of age story, ghost story and love story all rolled into one.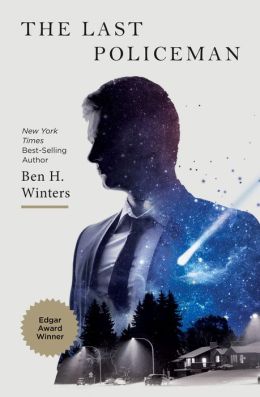 THE LAST POLICEMAN by Ben Winters
So, a book about the impending end of the world may not strike any of us as Christmas gift material, but this trilogy is really great, and even somehow manages to be inspirational (the third comes out in 2014). The world is about to be destroyed but Henry Palace, local policeman, insists on investigating a suspicious suicide that he believes to be murder. With death of the world looming, everyone thinks he is nuts for caring, but Palace politely plods along, doing what's right.
YA (Young Adult) Novels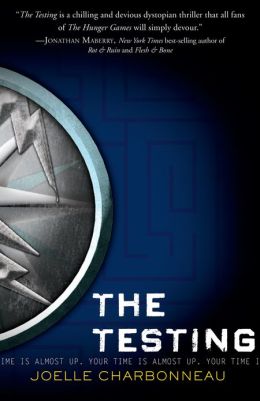 THE TESTING by Joelle Charbonneau
This book gave me a book hangover. As in, I stayed up waaaaay too late one night reading it because I had to know what happened next. It's good, you guys. THE TESTING is set in a dystopian future, where what humans are left after a massive world war are scrambling to survive. Every year a select few students are selected to go on to University, but they must first pass an intense test. What they don't know is that the testing is actually life or death.
ALL THESE THINGS I'VE DONE (Birthright Trilogy) by Gabrielle Zevin
I power read this whole trilogy in a weekend. Anya Balanchine is the daughter of a Russian mafia man—one who dealt in black market chocolate. The year is 2082, and things like chocolate and coffee are now illegal in New York. Anya lives with her elderly grandmother since her parents were killed, but is really the one running the house and taking care of her brother and sister while trying to survive high school. She also falls for the wrong boy—the new assistant district attorney's son—who isn't exactly pleased about her family connections. Anya ends up doing time, living on the run and trying to make chocolate legal throughout this exciting trilogy.