Tags
Related Posts
Share This
Evan Rachel Wood, Guy Pearce joining Winslet for HBO's MILDRED PIERCE.
Rumors had been bouncing around, but Production Weekly has reported that Evan Rachel Wood (THE WRESTLER, THE UPSIDE OF ANGER) and Guy Pearce (MEMENTO, THE HURT LOCKER, L.A. CONFIDENTIAL) are on board for the upcoming HBO production MILDRED PIERCE. Kate Winslet has already been cast as the title character.
Mildred Pierce had gorgeous legs, a way with a skillet, and a bone-deep core of toughness. She used those attributes to survive a divorce and poverty and to claw her way out of the lower middle class. But Mildred also had two weaknesses: a yen for shiftless men, and an unreasoning devotion to a monstrous daughter.

Wood will be channeling her dark side (Not too hard, she is engaged to Marilyn Manson) and will play Vera, the aforementioned monstrous daughter. This will be a huge oppertunity for Rachel to strut her stuff as the role of Vera is a powerful one. A good performance will likely lead to nominations.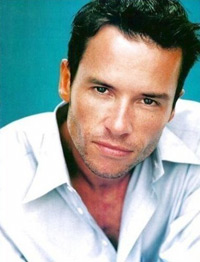 No official word has come out on Guy's role, but the obvious one would be that of Monte Beragon, Mildred's husband. There seems to be some speculation that he might play her first husband, but Monte is a much stronger role with more meat on it.
Todd Haynes co-wrote the screenplay and will be directing. He wrote and directed 2002's acclaimed FAR FROM HEAVEN (which got him an Oscar nomination).
MP is based on the 1941 novel by James M Cain and was previously a very successful film with Joan Crawford as Mildred.
Filming will take place, in New York, from mid April until early June.