Tags
Related Posts
Share This
Film Review: QUEEN OF VERSAILLES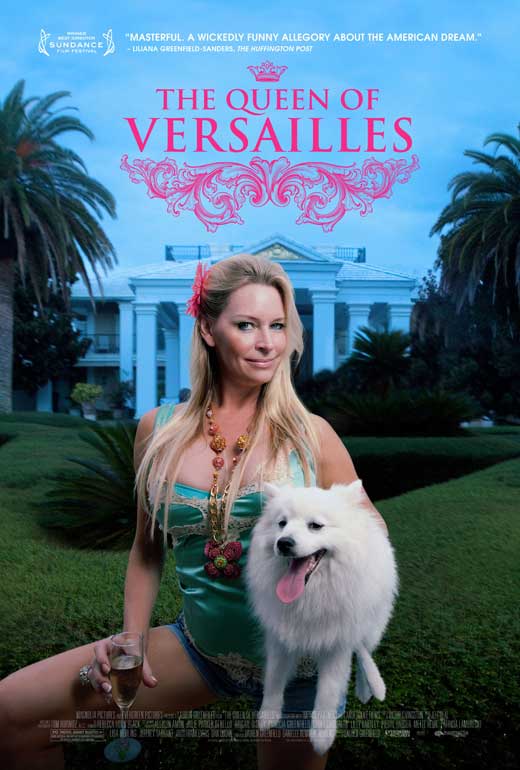 Directed by Lauren Greenfield
Midway through construction of largest residence in the United States, the Siegels are blindsided by the 2008 economic disaster. Albeit in a bigger way. David Siegel was the timeshare king of the country, with units numbering in the tens of thousands, making him a billionaire. Jackie is his third wife, thirty years younger and mother of seven of his eight children. She is loud, vulgar, blonde and big breasted. These traits must have had more appeal to him once because he treats her pretty shabbily now.
He has also been screwed by the disappearance of the cheap money that banks have loaned him to build his empire. In much the same way, he has screwed thousands of time share investors by convincing them they can afford what they cannot. He is bitter, nasty and dull as he sits in his residential enclave, pouring over his financial saga.
Jackie, on the other hand, seems scripted. Or perhaps reality shows have taught people how to play to the camera, what works and what doesn't. As Versailles crumbles, as they lose almost their entire staff, as their current residence becomes filthy, she drives off to Walmart and loads dozens of carts with the same items already decaying in their basement. She didn't marry dour David for a cut-rate Christmas. It may be Walmart but she can still load those carts.
You can't hate these two pathetic people, but on the other hand, you can't like them either. Mostly you just watch with your mouth open.
Patti
Be sure to stop by http://www.pattinase.blogspot.com/ to check out Forgotten Books every Friday as well as other thoughts, comments and reviews. A collection of her stories, Monkey Justice (Snubnose Press) can be found on Amazon