Tags
Related Posts
Share This
Five Albums That Changed My Life: Chris F. Holm
First, a disclaimer: these aren't my all-time top-five records. Nor my desert island picks. Some of 'em, I haven't heard in years. Tastes change. Old favorites gather dust. And yet, for a music geek like me at least, those old favorites still inform, still hold sway – still hearken back to a time where you could drop a needle (or press a button) and forever alter the way you see the world. So, without further ado…
Michael Jackson: Thriller
I was a freshly minted five-year-old when Thriller came out, and it blew my mind. From the second I saw John Landis' landmark video, I was hooked. Zombies, lycanthropy, and a song that to this day is one of the most recognizable earworms on the planet – what's not to like? I begged my parents to buy it for me – which they did, on vinyl – and played it until I wore the record out. It was my first of many musical obsessions.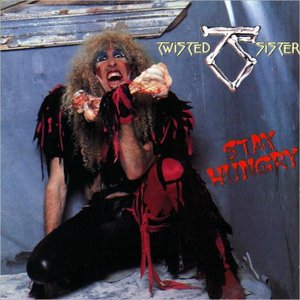 Twisted Sister: Stay Hungry
Stay Hungry is the first album I ever bought with my own money. I can only imagine how proud my parents must have been. Now, of course, Dee Snider's makeup, latex, and hot-pink cover shot looks almost quaint to me, but at the time, I thought it was edgy as hell. This one hasn't exactly stood the test of time, but I will say this: Twisted Sister provided me the jumping-off point from which I later found my way to the likes of Black Sabbath and the New York Dolls, Metallica and Faith No More – even the horrorcore of the Misfits and the crossdressing psychobilly of the Cramps. And for that, if not their dated, sanitized take on heavy metal, I owe Dee and company a debt of gratitude.
Jane's Addiction: Nothing's Shocking
My best friend gave me Nothing's Shocking for my birthday – eleventh or twelfth, I'm not sure which. He'd never heard Jane's at the time, and neither had I. Turns out, he stole it – still shrinkwrapped – out of his big sister's purse on his way out the door, because he'd forgotten to pick me up a gift. Funny, then, that it wound up ushering in one of the biggest sonic shifts of my existence. For most people my age, Nirvana was the band that made them set aside their metal in favor of the vibrant, thrilling, and downright weird stuff bubbling up out of the Eighties underground. For me, it was Jane's Addiction. Jane's led me to indie, to punk, to jazz, to funk. Jane's opened my eyes to just how strange and thrilling music could be. (Plus, there were boobs on the cover. As a pre-teen boy, that wasn't nothing.)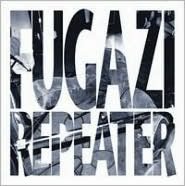 Fugazi: Repeater
Repeater is, quite simply, one of the most thrilling records ever recorded, chock full of brains and brawn and heart. And Fugazi, with their strict $5 cap on ticket prices, relentless touring, and dedication to both their fans and the cause of social justice, had a profound impact on my worldview and my attitudes toward what it means to be – or to support – a working artist. It might sound silly to say this (or any) record made me a better person, but that doesn't mean it isn't so.
Morphine: Cure For Pain
I've been a fan of crime fiction all my life, which means I spent countless hours in (fictitious) smoky barrooms long before any bouncer in his right mind would have ever let me in. Maybe that's why hearing Morphine for the first time felt like coming home. Mark Sandman's sleepy croon; the fluid, winding rhythms of his two-string slide bass; a cool, crisp hi-hat; and the low rumble of Dana Colley's baritone saxophone the perfect accent, like a fedora cocked just so. Morphine was cool and bluesy, dark and melancholy: in short, the perfect pulp soundtrack. Of all the records on my list, this is the one I return to the most. And you'd best believe I'd bring it with me to that desert island.
Now that I've locked in my five, I can't help but hedge my bets with some honorable mentions. They are as follows:
A.C. Newman The Slow Wonder, Andrew Bird And the Mysterious Production of Eggs, A Tribe Called Quest The Low End Theory, The Beastie Boys Paul's Boutique, Benny Goodman The Very Best of Benny Goodman, Neko Case Fox Confessor Brings the Flood, The Clash London Calling, Elvis Costello My Aim is True, DJ Shadow Endtroducing, Nick Drake Pink Moon, Iron and Wine The Creek Drank the Cradle, Massive Attack Protection, Portishead Dummy, Public Enemy It Takes a Nation of Millions to Hold Us Back, Smashing Pumpkins Siamese Dream, The Velvet Underground Loaded.
Chris
Chris F. Holm was born in Syracuse, New York, the grandson of a cop who passed along his passion for crime fiction. His work has appeared in such publications as Ellery Queen's Mystery Magazine, Alfred Hitchcock's Mystery Magazine, and THE BEST AMERICAN MYSTERY STORIES 2011. He's been an Anthony Award nominee, a Derringer Award finalist, and a Spinetingler Award winner. His first novel, DEAD HARVEST (Angry Robot Books, February 2012), is a supernatural thriller that recasts the battle between heaven and hell as Golden Era crime pulp. Its followup, THE WRONG GOODBYE, will be out September 2012.