Tags
Related Posts
Share This
Five Albums That Changed my Life: Chris Nickson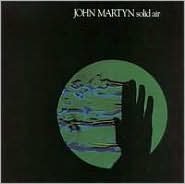 John Martyn – Solid Air
A girlfriend introduced me to John's music in 1972, when I was 18, callow and soon to head off to university. Solid Air came in February the following year, consumed in my room among thick clouds of sweet smoke. It's still a contact high of a disc – for me, anyway – not only for the title track, that ode to Nick Drake that's soft as clouds, but for every piece here, like the loving sentiment of "May You Never" and the sly picking of "The Easy Blues," which I still haven't figured out, almost 40 years later. The second step in John's golden period of the '70s.
Nick Cave – The Good Son
Well post-Birthday party and the mad excesses, there's a beautiful restraint to this disc, and "The Ship Song," which I first heard at 4.30 on a Seattle Saturday morning, is worth the price of admission alone. The Southern Gothic tendencies of Cave's work are still there, but it's a more literary album, the first of Cave's maturity, which was proved to be artistically fecund (and possibly the first time I've ever used that word).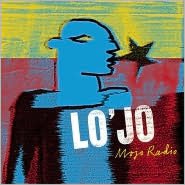 Lo'Jo – Mojo Radio
A collective of French and Algerian musicians from Angers in France, Lo'Jo play…well, a bit of everything, all imbued with their own twist. Singer and songwriter Denis Pean is a poet who's part Gainsbourg, part-Waits, Paris at the end of a night out. There's chanson, cha'abi, reggae, African, even a hint of pop in the chorus of the title cut. They've grown from this (it came out in '98) into true cult artists, getting better and better all the time. and even better live. I believed in 'em enough to release the album after this on my own label until I convinced someone bigger to pick it up.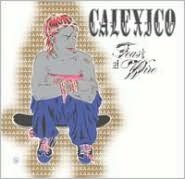 Calexico – Feast of Wire
It's the American Southwest. It's Mexico. It's country, it's rock, it's a vision come to glittering life that happily refuses to sit in anything comfortable. I was late to Calxico after everyone had raved about them for years (sod that, they can't be right), but now I preach the gospel with the zeal of a convert. Shame on me for waiting.
The Walkabouts – New West Motel
The Seattle band that didn't sound like they were from Seattle. Amazingly still going and putting out great music (they opened for Patti smith in Germany this year) although a little more spread across the globe. This is rock'n'roll brimstone with incisive, glorious lyrics that hit like Raymond Carver short stories (listen to "Jack Candy"), little slices of the Northwest that you're never going to find in Mudhoney or Soundgarden. Not so much a rusty cage as an overgrown garden where the bodies are hidden.
Chris Nickson
I'm the author of the Richard Nottingham books, historical mysteries set in Leeds in the 1730s and featuring Richard Nottingham, the Constable of the city, and his deputy, John Sedgwick. The books are about more than murder. They're about the people of Leeds and the way life was – which mean full of grinding poverty for all but the wealthy. They're also about families, Nottingham and his and Sedgwick, and the way relationships grow and change, as well as the politics, when there was one law for the rich, and another, much more brutal, for everyone else.
Why Leeds? It's where I was born and raised, and that puts a place in your bones. You know it the way you can never quite know anywhere else…
In addition to this I'm also a music journalist, reviewing for magazines and online outlets, something I've been doing since the mid 1990s, specializing these days in world and roots music.
You can find Chris on Twitter, Facebook and his own site.