Tags
Related Posts
Share This
Five Books And Albums that Changed my Life: Alison Gaylin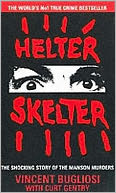 HELTER SKELTER: Let me start by saying that my mom pretty much bought every book that ever came out, and my parents never did a very good job of monitoring my reading material. So by the time I hit puberty, I'd already sampled everything from Eldridge Cleaver to Xaviera Hollander. Helter Skelter was my first true crime book, though, and when I read it in the 5th grade, it stayed with me forever. I picked it up because I thought it was going to be about The Beatles, but by the time I found out it wasn't, I was hooked. Here was the darkest part of the human psyche – frail girls just a few years older than me performing the most unspeakable, horrifying acts, all at the bidding of some 5'2" crappy musician with scary, hypnotic eyes and a penchant for misinterpreting song lyrics. It was the dark, crawling underside of Hollywood and a nightmare come to life – and it was true. It was an opposite form of escapism. Unlike the fantasy books my friends loved, it took me to a place that made me glad for my own reality. And it made me want to read and write about crime.

TRANSFORMER – LOU REED Only Lou Reed could utter the line, "You hit me with a flower," and still sound bad-ass. In college, I used to close my eyes and put this album on and just listen, start to finish – and I love it just as much today. The haunting quality of the music, the vulnerability and sarcasm in his voice, the lyrics you don't understand so much as feel – all those things still speak to me. I love this album in the same way I love New York (the city, not the album – though the album is pretty damn good.) It's gritty and corny and cynical and romantic and sad, all at the same time. There are so many great songs here – Vicious and Perfect Day and Walk on the Wild Side, New York Conversation… I could go on. But my favorite song on the album – and probably my favorite song ever – is Satellite of Love. It breaks my heart, yet I have no idea why.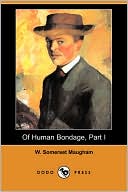 OF HUMAN BONDAGE: Talk about fully realized characters! I cried for Philip Carey the very moment I met him – on page one. Deeply flawed, noble Philip falls in love with a woman completely unworthy of him and tries to distinguish himself as an artist as he struggles with his own limitations, later finding himself as a physician. He was so real. Reading this book, I felt as if I was making a new friend – a friend I alternately wanted to applaud and slap some sense into, but one whom I was always, always rooting for. I still stand in awe of Maugham's ability to breathe life into the page. I'll never forget Philip, or this book.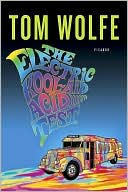 THE ELECTRIC KOOL-AID ACID TEST: Okay, so if you can get some sheltered 10th grade girl from Arcadia, California who wears a uniform to school to actually feel as though she's tripping her balls off, just by the way you place and punctuate your words, you're a damn good writer. Or, as Tom Wolfe might say, This book got me to hear the chugga chugga chugga of the bus Kesey drives, got me to GROK to the lime: light and turn to neon dust as the !!!! WELL… you get the picture. He subverted words and punctuation into feeling like no one else before or since. I fell for this book instantly. And as an added bonus, it introduced me One Flew over the Cuckoos Nest, another one of my all-time favorites.
MY AIM IS TRUE – ELVIS COSTELLO How could I not buy an album that had a song called "Alison" on it? That was the initial reason why a picked this one up as a kid, but I bought a reissued CD years later and loved it even more. The songs are all three-minute, pop masterpieces, but it's the lyrics – specifically the details – that made the biggest impact on me. The femme fatale in Watching the Detectives isn't just sitting there as they're dragging the lake – she's filing her nails. Alison lets Elvis' friend take off, not just her dress, but her party dress. And in Red Shoes, he watches you, not while you're walking away, but while you're dancing away. Each word is so carefully chosen as to make you make you see how important words really are. Plus, it's got a good beat and you can dance to it.
Alison
Alison Gaylin's debut book HIDE YOUR EYES, was nominated for an Edgar Award in the Best First Novel category. Her critically acclaimed suspense novels have been published in such countries as the UK, France, Germany, The Netherlands, Norway and Japan.
Her new book, AND SHE WAS, came out in March  from Harper Collins — the first in a new series featuring Brenna Spector, a private investigator blessed (and cursed) with perfect autobiographical memory.
She can be found on Twitter and Facebook as well as her own website.