Tags
Related Posts
Share This
Five Books That Changed My Life: Alex Grecian
There are more than five books that have changed my life. There are probably thousands of them, really. But I have to narrow this down to five, so I'll leave out good stuff like Stephen King's On Writing (which kept me both inspired and motivated during the writing of two of my own novels) and Zen and the Art of Motorcycle Maintenance (which blew my mind when I was eighteen, but has turned out to be unrereadable).
See what I did there? I snuck in an extra couple of books and I might have even coined the word unrereadable. Feel free to use it in conversation.
I could randomly pick books from my shelves or from my unreliable memory and make a case for life-altering prose in every one of them, but instead I'm gonna go with five books that I find myself rereading often.
In the order I originally read them.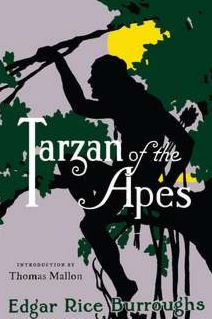 Tarzan of the Apes – Edgar Rice Burroughs.
Little Tarzan's parents are killed and he's raised by apes in the
jungle. Everybody knows that. But everybody forgets that he eventually grows up and moves back to his ancestral home in England. Or tries to. I was very young when I read Tarzan and the idea of not fitting in, even within one's own family, resonated powerfully for me. When I grew up, I turned the basic concept on its head and wrote a long-running series of comic books about an ape-man who was raised by humans and yet longs to return to his own people.
Great Expectations – Charles Dickens.
I must have been about ten years old when I read this the first time. I immediately read it again. It's about a boy who does not, in fact, have great expectations in life, but grows up to find that his fate has already been decided by others. Dickens, man. It's hard to go wrong with anything he wrote.
The Great Gatsby – F. Scott Fitzgerald.
I read this in high school, when I wasn't required to. It didn't make much of an impression. Then I read it again in college, when I was required to, and it knocked me on my ass.
A young man tries to remake his life and identity in hopes of changing his fate, in hopes of maybe getting the things he's always dreamed of having, and finds that he can't escape his past. Gatsby's fallen out of favor lately. Some say the themes are too obvious, too easily accessible and simple. But maybe that's why it's remained so powerful for so many years.
The World According to Garp – John Irving.
This was high school again. But, as with Gatsby, I go back and reread
Garp every couple of years like clockwork. Irving's fallen out of favor lately too, it seems, but I remain a fan. Garp is the episodic story of a young writer, a boy who decides his life's path early on and then follows through on that decision, largely because he doesn't know what else to do with himself. Garp cooks dinner for his family, writes and reads and, except for all the wrestling, he lived the life I wanted for myself. So I did what he did and I set out to earn it.
Not coincidentally, Irving's writing reintroduced me to my two other
favorite authors, Charles Dickens and Graham Greene.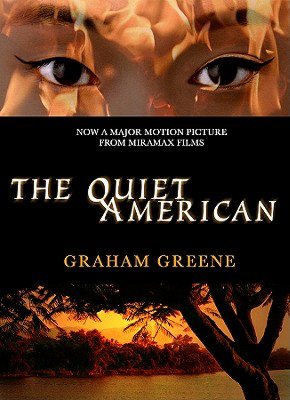 The Quiet American – Graham Greene.
A Brit living in Vietnam has created a new life for himself until a decidedly unquiet American arrives on the scene and upsets it all. As an American, I identified with the Englishman. The writing in this book is more beautiful than that of any other book I've listed here and the themes resonate for me on more complex levels. I love all of Greene's books and even named my son after him.
Now that I look at my choices, it's clear that, however unalike these five books may be, they share themes that are important to me. As I prepare to reread them for the umpteenth time, I'll have to keep that in mind. I just hope I've been more successful in creating an identity for myself than poor Gatsby and Garp were.
Alex
After leaving a career in advertising, working on accounts that included Harley-Davidson and The Great American Smokeout, Alex returned to his first love: writing fiction. He created the long-running and critically acclaimed graphic novel series Proof, which NPR named one of the best books of 2009. The series stars John "Proof" Prufock, a special-agent-sasquatch.
One of the Proof storylines is set in the 1800′s and inspired Alex's debut novel The Yard. It is the first in a projected series about the famous London Murder Squad. The second reportedly will focus on the development of photography in criminal investigation.
Alex has also designed over 80 typefaces. He currently lives in the Midwest with his wife and son. And a cat. And a tarantula. You can learn more about him at his website and can also find him on Twitter and Facebook.