Tags
Related Posts
Share This
Five Books that Changed My Life: Michael Robothom
1. The Illustrated Man – Ray Bradbury
I discovered Ray Bradbury when I was about nine years old, living in a small town in Australia. From memory, the first I ever picked up was The Illustrated Man a collection of eighteen short stories that opens with two men sitting at a campfire. One unbuttons his shirt to reveal a canvas of tattoos, which begin to move in the flickering firelight, and begin to tell a story.
I was mesmerized and went looking for more Ray Bradbury stories, finding The Martian Chronicles, The Small Assassin and his most famous novel Fahrenheit 451 about a future world where books are banned and burned.
Then I struck a problem. In my small town, I couldn't get any more of Bradbury's books. They weren't available. I made a decision. I wrote a letter to Mr Bradbury addressed to 1221 Avenue of the Americas, New York, because that was the address on the flyleaf of one of my books.
Months passed. I didn't expect to hear anything back. Then a parcel arrived at the post office. Inside there were five books – the Ray Bradbury titles that I couldn't get in Australia – along with a letter from the great man himself, saying how thrilled he was to have such a passionate young reader on the far side of the world. It was an astonishing gesture – life-defining if not life-changing. More than anyone else, Ray Bradbury is the reason I became a novelist.
2. A Moveable Feast – Ernest Hemingway
I was 22-years-old when I first read Earnest Hemingway's posthumous memoir 'A Moveable Feast' about his early days as an unknown writer in Paris. Three years later, I carried a battered copy of the book with me when I visited Paris for the first time. I sat in the same cafes and walked the same streets, gazing at the blue door of No. 74 rue du Cardinal Lemoine where Hem and Hadley first lived on the third floor; and around the corner to 39 rue Descartes, where he rented a garret room to do his writing.
I still have my original copy of the book, now patched, yellowed and dog-eared. Whenever I pick it up, I cannot shake the urge to write. I can picture myself in Paris, ordering a half-carafe of white wine and a dozen oysters before sharpening my pencils and opening my blue-backed notebook. I may never write a word to match that of Hemingway, but I can live the dream and strive to write one true sentence, the truest sentence that I can.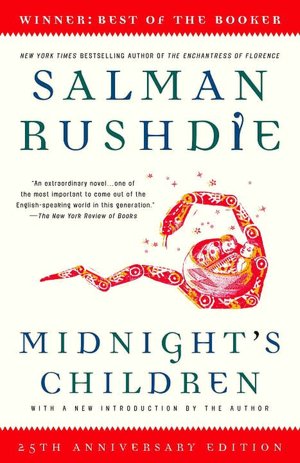 3. Midnight's Children – Salman Rushdie
When I discover a book I truly love, I read slower rather than faster. Half a page at a time: because I don't want to finish. Midnight's Children was like that for me. I first read it when I was traveling through Africa and books were hard to come by. I rationed myself, savoring every sentence. Set around the partition of India, the novel follows the lives of those children born at midnight on August 14, 1947, who will always be as old as their newly minted country.
For many years I had avoided reading Midnight's Children because I was predisposed against Salman Rushdie having seen him interviewed during the controversy over Satanic Verses and thought he came across as conceited and arrogant. This was my loss. Credit where it is due – this is a lyrical, poetic, violent and magnificent book.
4. Love in the Time of Cholera – Gabriel García Márquez
The books that inspire me to write are those that are less than perfect. I take them apart, see what works and doesn't work before deciding how they could have been better. Then there are the books that are so beautiful and seamless, I cannot see how to take them apart or begin to understand how they were put together. They lift my spirits but bruise my heart because I know I'll never be this good a writer.
Love in the Time of Cholera is such a book. I reread it again a year ago and I was amazed at how I saw the story differently. I first read this as a beautiful love story about a man who waits a lifetime for the woman he loves and finally gets his prize. On the subsequent reading, I discovered a story about obsession and depravity and how even something as beautiful as love can warp the soul.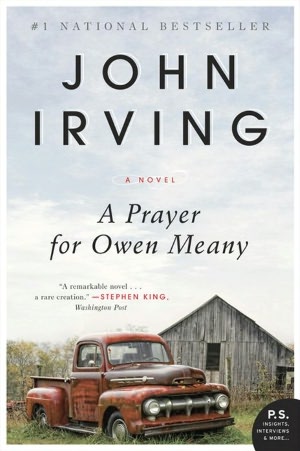 5. A Prayer for Owen Meany – John Irving
'I am doomed to remember a boy with a wrecked voice – not because of his voice, or because he was the smallest person I ever knew, or even because he was the instrument of my mother's death, but because he is the reason I believe in God; I am a Christian because of Owen Meany.'
This is the opening line. How could anyone not read on?
Michael
Michael Robotham is an award-winning Australian crime writer and the author of THE WRECKAGE, SHATTER and BLEED FOR ME. His new novel SAY YOU'RE SORRY (Mulholland Books) comes out on October 2. You can find him on Twitter or Facebook.