Tags
Related Posts
Share This
Five Books that Changed my Life: Todd Ritter
5 Books That Changed My Life
By Todd Ritter
Compiling a list of books that have changed your life comes with many challenges. So many that, had I known of them before being asked to create one, I would have said no immediately. Instead, I agreed immediately, and then faced several days of tortured thought.
The first realization I came to was that it's hard to say what books have changed my life, seeing how — knock on wood — it's only halfway finished. There are still so many books and potential life changes ahead. For instance, I could read something next week that convinces me to abandon all earthly possessions and become a Tibetan monk, thus altering my life's path entirely. (It's doubtful, but stranger things have happened.)
Once I acknowledged the fact that this list would only be half-complete, it came time to narrow down my choices. I decided that this shouldn't just be a list of my favorite books and instead mention ones that, true to its title, profoundly affected me. Because of this, my all-time favorite, TO KILL A MOCKINGBIRD, is nowhere to be found. Also left out are my two published books so far, DEATH NOTICE and BAD MOON, although it can be argued that they have changed my life more than anything I've ever read. Finally, I decided to be honest — completely, embarrassingly honest — about my choices. No name-dropping titles to look smart. Or cool. Or even particularly well-read.
In the end, I simply came up with the five books, however silly, that have set me on the strange path that I'm traveling today. In order of first reading, they are: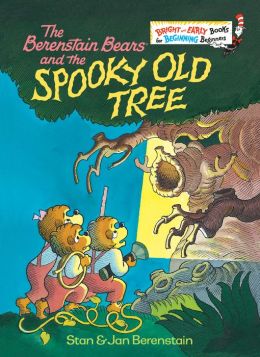 THE BERENSTAIN BEARS AND THE SPOOKY OLD TREE by Stan and Jan Berenstain
I would be doing a disservice to my childhood if I didn't mention this. As a boy, nothing captured my imagination quite like that spooky, old tree. This was in large part due to the illustrations, which filled the pages with eye-popping detail. While I enjoyed the adventures of three bear siblings exploring the titular tree, it was those details that loomed large in my mind. They hinted that there was more — much more — to this tree than what I was seeing. I wanted to literally crawl into those pages and explore beyond them. So I read it again and again and again. It was the first book that I fell truly, madly in love with. And as every avid reader knows, once you start to love one book, many more follow.
CHARLIE AND THE CHOCOLATE FACTORY by Roald Dahl
Another important book from my childhood, not only because I fancied myself to be a lot like poor, misunderstood, kind-hearted Charlie Bucket. It was, in fact, the first book to show me that you don't need illustrations to fire up the imagination. You just need words. Wonderful, witty, wicked words. In CHARLIE, Dahl created an entire world — strange yet recognizable, dangerous but astounding — that I fell into the same way Augustus Gloop tumbled into that chocolate river. It was another book that I ached to be inside of. Reading it for the first time, I realized that books can transport you to other worlds. That's a valuable lesson to learn, especially at an early age.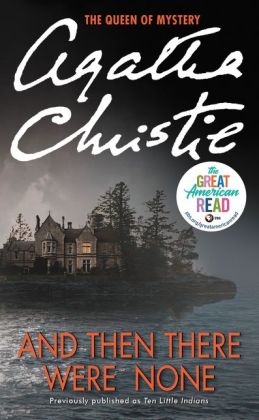 AND THEN THERE WERE NONE by Agatha Christie
My first "adult" book, and — other than THE WESTING GAME — my first mystery. It had such a killer hook that even I, a sixth-grader in rural Pennsylvania, found it irresistible. Now, I'd be lying if I said the book's main appeal wasn't seeing who got bumped off next. It so totally was. But along the way, I started to wonder who, exactly, was doing all this killing and how it would end. I started to try to piece everything together, my mind spinning with the possibilities. All those suspicions and theories and explanations. It was thrilling, and I get that same thrill every time I read a good mystery or start to plot out one of my own. If someone asks why I became a mystery writer, instead of answering, I should just give them a copy of this book.
THE CATCHER IN THE RYE by J.D. Salinger
Hands-down, the most predictable book on my list. Holden Caulfield has influenced so many people and will continue to do so that it's pretty much become a cliché. And yet, I must include it. This book arrived in my hands and exactly the right time. I was fifteen then, not wholly naïve, but not utterly disaffected. And in Holden, I found a kindred spirit confused by the whole notion of what it meant to be an adult. Did it mean being a phony? Or could someone grow up while staying true to himself, whatever that truth may be. Honestly, I still don't know. But I thank Holden, and his creator, for telling me that it's OK to not to.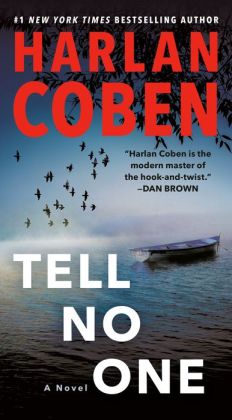 TELL NO ONE by Harlan Coben
I don't care what anyone says: This is the best damn thriller written in the past 15 years. Its suspense and twists would mean nothing without the heart that pulses on nearly every page. Before reading this, I had pretty much retreated into the land of literary fiction, stupidly thinking that thrillers were nothing more than clichés and cardboard characters. TELL NO ONE is the book that slapped me across the face and woke me up. It was the book that made me realize, once and for all, that there's nothing wrong with writing them. At Thrillerfest a few years back, Mr. Coben mentioned that MARATHON MAN was the book that convinced him to write thrillers. I got to meet him later that day and had the honor of informing that TELL NO ONE was my MARATHAN MAN. I have no idea what, if anything, he thought about that. All I know is that it was important for me to say it, because it's the God's honest truth.
Todd Ritter is author of the mysteries DEATH NOTICE and BAD MOON. His next book, DEVIL'S NIGHT, will be released in August by St. Martin's/Minotaur.
He has been a journalist for fifteen years and is currently at the New Jersey Star-Ledger. He has interviewed celebrities, covered police standoffs, and even written obituaries. He lives in suburban New Jersey. Visit him online at www.toddritteronline.com.