Tags
Related Posts
Share This
Five Movies that changed my life
1. THE WIZARD OF OZ
The movie that introduced me to fear. I know I'm nowhere near alone in this sentiment. It's become almost a time-honored tradition to scare the bejesus out of small children with this move about a girl from Kansas who gets lost. What particularly got me were the squadrons of flying monkeys leaping from the witch's castle into the night sky. They entered my dreams, and taught me that fear can be fascinating. Why else would I anxiously await the yearly viewing of this nightmarish children's film?
2. CHARADE
I was ten years old, and watched this 1963 comedy thriller on television with my mom. I recognized its lighthearted, comedic tone, but I was still terrified by the murders. But I was also riveted by the glamour of Cary Grant and Audrey Hepburn. They existed in an adult world of witty repartee and beautiful clothes and sophistication. I was sorry to discover that this world actually doesn't exist anywhere but the movies. I'm still looking.
3. CHINATOWN
I'd seen cynical films before. I was already a fan of Double Indemnity and The Maltese Falcon when I decided to watch Roman Polanski's pitch black take on film noir with Jack Nicholson as jaded private eye J. J. Gittes. But I wasn't prepared for the utter blackness of the last five minutes of this film when evil wins out over good. Made me realize that unhappy endings are allowed in art (and common in life).
4. MULHOLLAND DRIVE
All of David Lynch's movies are like dreams, but this is the dream that you can never shake. Equal parts disturbing and romantic, and containing one of the great screen performances ever by Naomi Watts, this is my favorite film of the past fifteen years. That it emerged out of a failed television pilot makes it all the more impressive and mysterious. I can't quite wrap my head around it.
5. BRICK
This 2005 low-budget thriller by writer/director Rian Johnson is probably the most influential film on this list, only because it inspired my novella The Girl with a Clock for a Heart, which was the story that got me an agent. Brick is pure film noir, updated to take place at a California suburb. Instead of being meta or campy or ironic, however, the movie, despite its hyper-stylized dialogue, becomes a meditation on the loneliness of young love.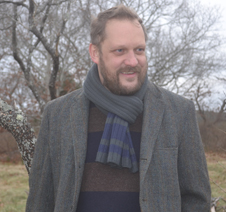 Peter Swanson
Peter Swanson is the author of two novels, The Girl with a Clock for a Heart, and The Kind Worth Killing, available from William Morrow in the United States and Faber & Faber in the United Kingdom. His poems, stories and reviews have appeared in such journals as The Atlantic, Asimov's Science Fiction, Epoch, Measure, Notre Dame Review, Soundings East, and The Vocabula Review. He has won awards in poetry from The Lyric and Yankee Magazine, and is currently completing a sonnet sequence on all 53 of Alfred Hitchcock's films. He lives with his wife and cat in Somerville, Massachusetts. Read more and find links to social media profiles at: http://www.peter-swanson.com.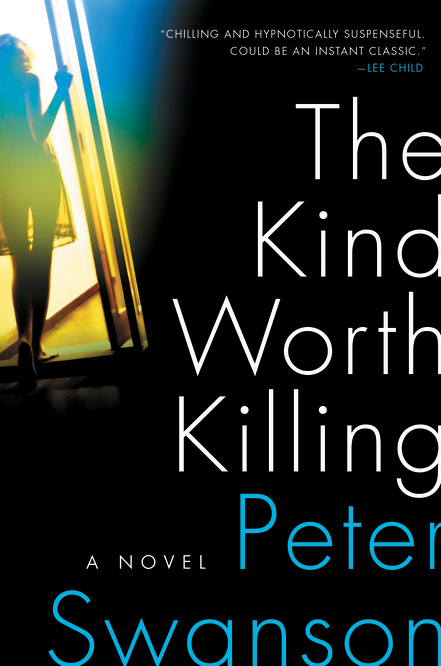 About The Kind Worth Killing
On a night flight from London to Boston, Ted Severson meets the stunning and mysterious Lily Kintner. Sharing one too many martinis, the strangers begin to play a game of truth, revealing very intimate details about themselves. Ted talks about his marriage that's going stale and his wife Miranda, who he's sure is cheating on him. Ted and his wife were a mismatch from the start—he the rich businessman, she the artistic free spirit—a contrast that once inflamed their passion, but has now become a cliché.
But their game turns a little darker when Ted jokes that he could kill Miranda for what she's done. Lily, without missing a beat, says calmly, "I'd like to help." After all, some people are the kind worth killing, like a lying, stinking, cheating spouse. . . .
Back in Boston, Ted and Lily's twisted bond grows stronger as they begin to plot Miranda's demise. But there are a few things about Lily's past that she hasn't shared with Ted, namely her experience in the art and craft of murder, a journey that began in her very precocious youth.
Suddenly these co-conspirators are embroiled in a chilling game of cat-and-mouse, one they both cannot survive . . . with a shrewd and very determined detective on their tail.