Tags
Related Posts
Share This
Megan Abbott and Julie Kramer in this Weeks Contest
Hey gang! Another Friday is here and Crimespree, in conjunction with Friday Reads Facebook page, offers you the chance to receive DARE ME by S.J. Megan Abbott or SHUNNING SARAH by Julie Kramer.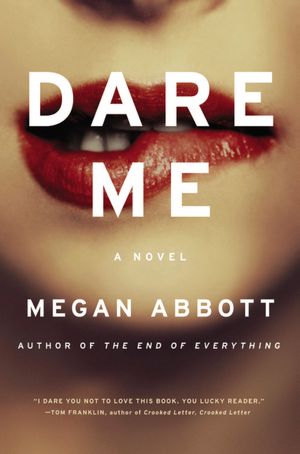 DARE ME
Addy Hanlon has always been Beth Cassidy's best friend and trusted lieutenant. Beth calls the shots and Addy carries them out, a long-established order of things that has brought them to the pinnacle of their high-school careers. Now they're seniors who rule the intensely competitive cheer squad, feared and followed by the other girls — until the young new coach arrives.
Cool and commanding, an emissary from the adult world just beyond their reach, Coach Colette French draws Addy and the other cheerleaders into her life. Only Beth, unsettled by the new regime, remains outside Coach's golden circle, waging a subtle but vicious campaign to regain her position as "top girl" — both with the team and with Addy herself.
Then a suicide focuses a police investigation on Coach and her squad. After the first wave of shock and grief, Addy tries to uncover the truth behind the death — and learns that the boundary between loyalty and love can be dangerous terrain.
The raw passions of girlhood are brought to life in this taut, unflinching exploration of friendship, ambition, and power. Award-winning novelist Megan Abbott, writing with what Tom Perrotta has hailed as "total authority and an almost desperate intensity," provides a harrowing glimpse into the dark heart of the all-American girl.
Megan Abbott
Megan Abbott is the Edgar®-winning author of the novels Queenpin, The Song Is You, Die a Little, and Bury Me Deep. Her latest novel, The End of Everything, is a crime novel set in suburban Michigan, which made the Best Books of the Year Lists for publications including Publisher's Weekly, the Boston Globe, Baltimore City Paper and the Washington Examiner.
Her writing has appeared in the New York Times, Salon, the Los Angeles Times Magazine, The Believer, Los Angeles Review of Books, Detroit Noir, Best Crime and Mystery Stories of the Year, Storyglossia, Queens Noir and The Speed Chronicles.
Born in the Detroit area, she graduated from the University of Michigan and received her Ph.D. in English and American literature from New York University. She has taught at NYU, the State University of New York and the New School University. This year, she is teaching at the Crime Fiction Academy at New York City's Center for Fiction.
She is also the author of a nonfiction book, The Street Was Mine: White Masculinity in Hardboiled Fiction and Film Noir, and the editor of A Hell of a Woman, an anthology of female crime fiction. She has been nominated for many awards, including three Edgar® Awards, Hammett Prize, the Macavity, Anthony and Barry Awards, the Los Angeles Times Book Prize and the Pushcart Prize.
Megan can be found on both Facebook and Twitter.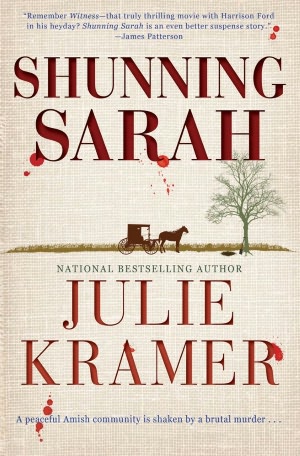 SHUNNING SARAH
An insular Amish town . . . A secret that won't stay buried . . .
Minneapolis's star investigative reporter Riley Spartz is constantly in search of her next TV sweeps piece. When she hears that a young boy is trapped at the bottom of a sinkhole, she smells ratings. Little does she know just how big the story will be—not only does it involve a tragic murder, but the local Amish community as well. Once Riley is on the case, though, she sees that solving it will be anything but easy.
When Riley finds a clue the cops have missed, she uncovers a dark web of fraud and deception in the community—driven by motives as old as the Bible: sex and money. Riley will stop at nothing to bring the killer to justice, and she is determined to do so before anyone—including herself—becomes the next target.
Julie Kramer
Julie Kramer is moving from journalist to novelist. She writes a mystery series set in the desperate world of television news—a world she knows well from her career working as a freelance news producer for NBC and CBS, as well as running the WCCO-TV I-Team in Minneapolis, where she won numerous national investigative awards.
Her thrillers, STALKING SUSAN, MISSING MARK, SILENCING SAM, KILLING KATE and SHUNNING SARAH, take readers inside how newsrooms make decisions amid chaos. She's won the Daphne du Maurier Award for Mainstream Mystery/Suspense, Minnesota Book Award and the RT Book Review's Best First Mystery. She has also been a finalist for the Anthony, Barry, Shamus, Mary Higgins Clark, and RT Best Amateur Sleuth Awards.
Julie grew up along the Minnesota-Iowa state line, fourth generation of a family who raised cattle and farmed corn for 130 years. Her favorite childhood days were spent waiting for the bookmobile to bring her another Phyllis A. Whitney novel. An avid reader, she tired of fictional TV reporters always being portrayed as obnoxious secondary characters who could be killed off whenever the plot started dragging, so her series features reporter Riley Spartz as heroine.
Julie lives with her family in White Bear Lake, MN.
Check her out on Facebook.
To be entered in the drawing shoot an email over toJon?@crimespreemag.com (remove the question mark) And put CONTEST in the subject line. Also please put your address in the body of the email
We will pick the winners on August 24th.
When we do the drawing we will be sending an extra something for one lucky winner to be picked from the comments section of the Friday Reads face book page, so after you enter, go leave a comment!