Tags
Related Posts
Share This
Barbara Delinsky, Jennifer Egan and Catherynne M. Valente in this Weeks Contest
Hey folks! Crimespree, in conjunction with Friday Reads Facebook page, is giving each and every one of you a chance to receive books from Barbara Delinsky, Jennifer Egan and Catherynne M. Valente.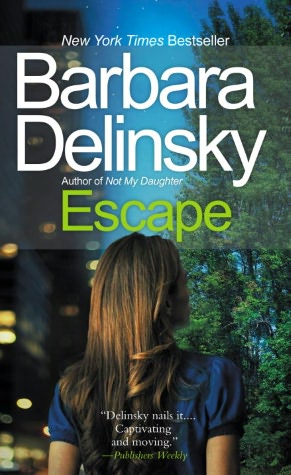 ESCAPE by Barbara Delinsky
In her luminous new novel, Barbara Delinsky explores every woman's desire to abandon the endless obligations of work and marriage-and the idea that the most passionate romance can be found with the person you know best.
Emily Aulenbach is thirty, a lawyer married to a lawyer, working in Manhattan. An idealist, she had once dreamed of representing victims of corporate abuse, but she spends her days in a cubicle talking on the phone with vic­tims of tainted bottled water-and she is on the bottler's side.
And it isn't only work. It's her sister, her friends, even her husband, Tim, with whom she doesn't connect the way she used to. She doesn't connect to much in her life, period, with the exception of three things-her computer, her BlackBerry, and her watch.
Acting on impulse, Emily leaves work early one day, goes home, packs her bag, and takes off. Groping toward the future, uncharacteristically following her gut rather than her mind, she heads north toward a New Hampshire town tucked between mountains. She knows this town. During her college years, she spent a watershed summer here. Painful as it is to return, she knows that if she is to right her life, she has to start here.
THE INVISIBLE CIRCUS by Jennifer Egan
In Jennifer Egan's highly acclaimed first novel, set in 1978, the political drama and familial tensions of the 1960s form a backdrop for the world of Phoebe O'Connor, age eighteen. Phoebe is obsessed with the memory and death of her sister Faith, a beautiful idealistic hippie who died in Italy in 1970. In order to find out the truth about Faith's life and death, Phoebe retraces her steps from San Francisco across Europe, a quest which yields both complex and disturbing revelations about family, love, and Faith's lost generation. This spellbinding novel introduced Egan's remarkable ability to tie suspense with deeply insightful characters and the nuances of emotion.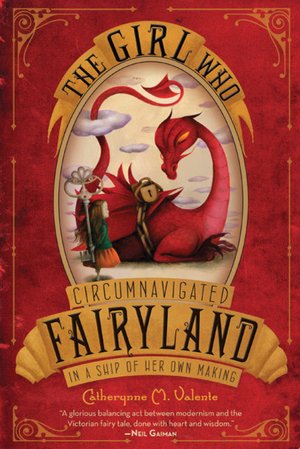 THE GIRL WHO CIRCUMNAVIGATED FAIRYLAND IN A SHIP OF HER OWN MAKING by Catherynne M. Valente
Twelve-year-old September lives in Omaha, and used to have an ordinary life, until her father went to war and her mother went to work. One day, September is met at her kitchen window by a Green Wind (taking the form of a gentleman in a green jacket), who invites her on an adventure, implying that her help is needed in Fairyland. The new Marquess is unpredictable and fickle, and also not much older than September. Only September can retrieve a talisman the Marquess wants from the enchanted woods, and if she doesn't . . . then the Marquess will make life impossible for the inhabitants of Fairyland. September is already making new friends, including a book-loving Wyvern and a mysterious boy named Saturday.

With exquisite illustrations by acclaimed artist Ana Juan, Fairyland lives up to the sensation it created when the author first posted it online. For readers of all ages who love the charm of Alice in Wonderland and the soul of The Golden Compass, here is a reading experience unto itself: unforgettable, and so very beautiful.
The Girl Who Circumnavigated Fairyland in a Ship of Her Own Making is a Publishers Weekly Best Children's Fiction title for 2011.
To be entered in the drawing shoot an email over to Jon?@crimespreemag.com (remove the question mark) And put CONTEST in the subject line. Also please put your address in the body of the email
We will pick the winners on Sept 21st.
When we do the drawing we will be sending an extra something for one lucky winner to be picked from the comments section of the Friday Reads face book page, so after you enter, go leave a comment!