Tags
Related Posts
Share This
Linda Castillo and Colin Cotterill in this Weeks Contest
!Hey there! Crimespree, in conjunction with Friday Reads Facebook page, is giving each and every one of you a chance to receive books from Linda Castillo and Colin Cotterill.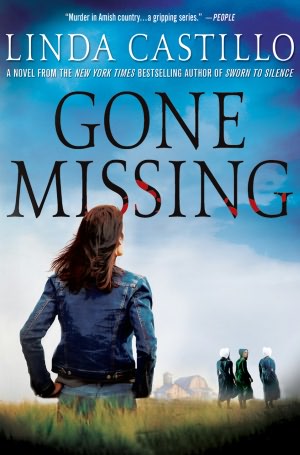 GONE MISSING by Linda Castillo
Rumspringa is the time when Amish teens are allowed to experience life without rules, but everything changes when a child goes missing
In the newest chilling thriller from New York Times bestselling author Linda Castillo, Chief of police Kate Burkholder is called upon to assist when an Amish teenager disapears without a trace.
A missing child is a nightmare to all parents, and never more so than in the Amish community, where family ties are strong. So when a body turns up and another young girl goes missing, fear spreads through the community like a contagion. Kate and state agent, John Tomasetti, delve into the lives of the missing teens and discover links to cold cases that may go back years. But will Kate piece together all the parts of this sinsiter puzzle before it's too late? Or will she find herself locked in a fight to the death with a merciless killer.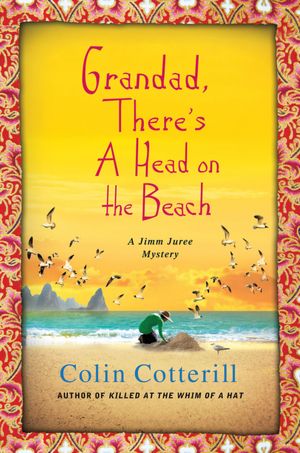 GRANDDAD, THERE'S A HEAD ON THE BEACH by Colin Cotterill
In rural Thailand, former crime reporter Jimm Juree must grapple with her quirky family, a mysterious mother and daughter on the lam and the small matter of a head on the beach
When Jimm Juree's mother sold the family house and invested in a rundown 'holiday camp' at the southern end of Thailand on the Gulf of Siam, the family had little choice but to follow. Jimm Juree, who was well on her way to achieving her goal of becoming the primary crime reporter for the major daily newspaper in Chiang Mai, is less than thrilled to have lost her job as a reporter and to be stuck in the middle of nowhere where little of interest happens. So it is with mixed feelings that she greets the news that a head has washed up on the beach. It's tragic, of course, but this could be the sort of sensational murder that would get her a byline in a major daily and keep her toehold on her journalism career. Now all she has to do is find out who was murdered, and why.
To be entered in the drawing shoot an email over to Jon?@crimespreemag.com (remove the question mark) And put CONTEST in the subject line. Also please put your address in the body of the email
We will pick the winners on Sept 28th.
When we do the drawing we will be sending an extra something for one lucky winner to be picked from the comments section of the Friday Reads face book page, so after you enter, go leave a comment!