Tags
Related Posts
Share This
Sean Chercover, Chris Holm, George Pelecanos, Greg Rucka and Bill Willingham in this Weeks Contest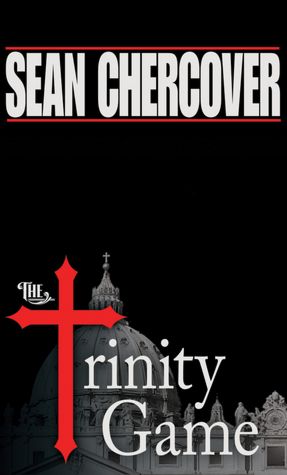 This week, we have a ton of goodies!   Crimespree, in conjunction with Friday Reads Facebook page, is giving each and every one of you a chance to receive THE TRINITY GAME by Sean Chercover, DEAD HARVEST by Chris Holm, WHAT IT WAS by George Pelecanos, ALPHA by Greg Rucka or FABLES volume one by Bill Willingham. What do these authors have in common? They will all be at Murder and Mayhem In Muskego this year.
We are also giving  away two registrations to  Murder and Mayhem in Muskego – does not include airfare or accommodations, just the  registration for the event. If you would like to win the registration please add "Plus Registration"  to your email.
THE TRINITY GAME by Sean Chercover
Daniel Byrne is an investigator for the Vatican's secretive Office of the Devil's Advocate—the department that scrutinizes miracle claims. Over ten years and 721 cases, not one miracle he tested has proved true. But case #722 is different; Daniel's estranged uncle, a crooked TV evangelist, has started speaking in tongues—and accurately predicting the future. Daniel knows Reverend Tim Trinity is a con man. Could Trinity also be something more?
The evangelist himself is baffled by his newfound power—and the violent reaction it provokes. After years of scams, he suddenly has the ability to predict everything from natural disasters to sports scores. Now the mob wants him dead for ruining their gambling business, and the Vatican wants him debunked as a false messiah. On the run from assassins, Trinity flees with Daniel's help through the back roads of the Bible Belt to New Orleans, where Trinity plans to deliver a final prophecy so shattering his enemies will do anything to keep him silent.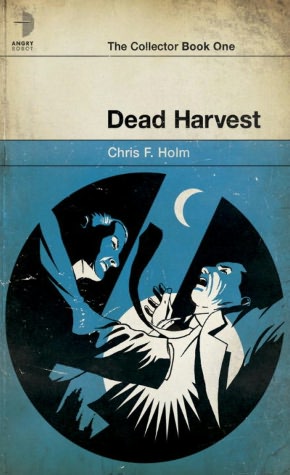 DEAD HARVEST by Chris Holm
Meet Sam Thornton, Collector of Souls.
Sam's job is to collect the souls of the damned, and ensure their souls are dispatched to the appropriate destination.
But when he's dispatched to collect the soul of a young woman he believes to be innocent of the horrific crime that's doomed her to Hell, he says something no Collector has ever said before.
"No."
WHAT IT WAS by George Pelecanos
Washington, D.C., 1972. Derek Strange has left the police department and set up shop as a private investigator. His former partner, Frank "Hound Dog" Vaughn, is still on the force. When a young woman comes to Strange asking for his help recovering a cheap ring she claims has sentimental value, the case leads him onto Vaughn's turf, where a local drug addict's been murdered, shot point-blank in his apartment. Soon both men are on the trail of a ruthless killer: Red Fury, so called for his looks and the car his girlfriend drives, but a name that fits his personality all too well. Red Fury doesn't have a retirement plan, as Vaughn points out – he doesn't care who he has to cross, or kill, to get what he wants. As the violence escalates and the stakes get higher, Strange and Vaughn know the only way to catch their man is to do it their own way.
Rich with details of place and time – the cars, the music, the clothes – and fueled by non-stop action, this is Pelecanos writing in the hard-boiled noir style that won him his earliest fans and placed him firmly in the ranks of the top crime writers in America.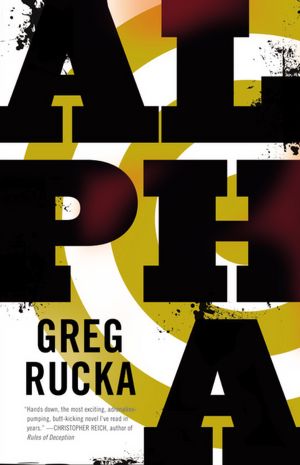 ALPHA by Greg Rucka
For the visitors to Wilsonville, the largest theme park in the world, the day began with a smile. By the end, they wonder-will they be able to escape with their lives?
Retired Delta Force operator, Master Sergeant Jonathan "Jad" Bell, is Wilsonville's lead undercover security officer. The threat begins with the announcement of a hidden dirty bomb, but quickly becomes something far, far worse.
Trained since the age of seventeen to save innocent victims from impossible hostage situations, Jad scrambles to assess the threat and protect the visitors. He will come face to face with a villain whose training matches his in every way-and presents a threat Jad may not be able to stop.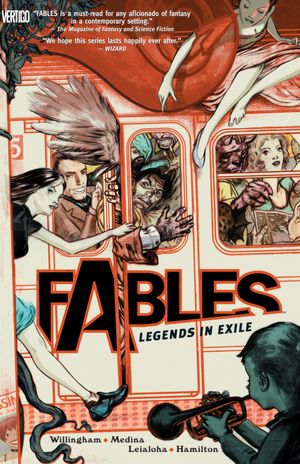 FABLES: Volume One by Bill Willingham
When a savage creature known only as the Adversary conquered the fabled lands of legends and fairy tales, all of the infamous inhabitants of folklore were forced into exile. Disguised among the "mundys," their name for normal citizens of modern-day New York, these magical characters created their own secret society that they call Fabletown. From their exclusive luxury apartment buildings on Manhattan's Upper West Side, these creatures of legend must fight for their survival in the new world.

To be entered in the drawing shoot an email over to Jon?@crimespreemag.com (remove the question mark) And put CONTEST in the subject line. Also please put your address in the body of the email
We will pick the winners on Sept 14th.
When we do the drawing we will be sending an extra something for one lucky winner to be picked from the comments section of the Friday Reads face book page, so after you enter, go leave a comment!