Tags
Related Posts
Share This
FX Orders Third Season of AMERICAN HORROR STORY
Midway through the very successful second season, AMERICAN HORROR STORY creators Ryan Murphy and Brad Falchuck got word they will be back for a third season. FX announced a 13 episode third season to debut in the fall of 2013. Also announced was that acclaimed star Jessica Lange will return.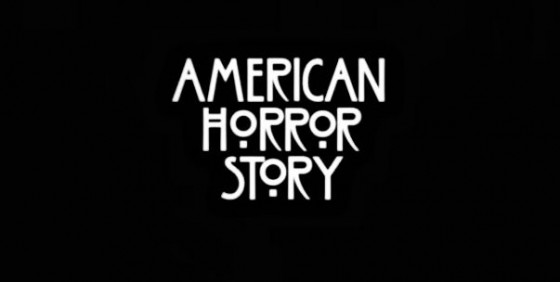 LOS ANGELES, November 15, 2012 – FX has ordered the next book of the award-winning miniseries American Horror Story, picking up 13 hours of a new miniseries from Twentieth Century Fox Television, it was announced today by John Landgraf, President and General Manager of FX Networks. Production of the untitled AHS will begin next summer and premiere in the fall of 2013.

American Horror Story: Asylum, the latest hit in the American Horror Story saga, wraps up its run on Wednesday, January 23 at 10 PM E/P. Last night's episode (11/14/12) of Asylum topped all broadcast networks in the 10 PM time period in delivery of Adults 18-34 (2.1), Women 18-34 (2.4) and Men 18-34 (1.7). Asylum also ranked #3 among Adults 18-34 in primetime versus all broadcast programs behindModern Family (3.3) and The X Factor (2.7). The episode grew +30% versus prior week in Adults 18-34, driven by a +45% gain among Women 18-34, and it also posted a +9% increase in Adults 18-49(Live+Same Day ratings, Fast Nationals, subject to change).

"With American Horror Story: Asylum, Ryan and Brad have raised the bar in every way from Murder House, the first American Horror Story miniseries," said Landgraf. "And their original idea—the notion of doing an anthological series of miniseries with a repertory cast—has proven groundbreaking, wildly successful and will prove to be trendsetting. We can't wait to see what deviously brilliant ideas they come up with for their third miniseries."

Co-Creators/Executive Producers Ryan Murphy and Brad Falchuk have not announced the new title or story for the next incarnation of the American Horror Story franchise. As was the case with American Horror Story and American Horror Story: Asylum, many of the actors will return in different roles next year, including star Jessica Lange, who won Golden Globe, Screen Actors Guild and Emmy awards for her portrayal of "Constance Langdon" in American Horror Story. Starring as "Sister Jude" in AHS: Asylum, Lange will be moving to the Lead Actress category in the Golden Globe and Emmy awards this year.

"The American Horror Story anthology is a labor of love for all of us and we could not be prouder of the work our brilliant company of actors and everyone on the production team is doing this year," said Murphy. "To John and our friends at FX and Dana Walden and Gary Newman at 20th, we thank you for your vote of confidence — and to our loyal audience, keep watching!"

Following the success of the inaugural miniseries American Horror Story, the award-winning Co-Creator/Executive Producer/Writer/Director Murphy announced that AHS would be a new show every year with no relation to any prior version of AHS. Each book will feature an entirely different theme, setting and characters, even though many of the actors will return to the program in entirely new roles.

The ratings for AHS: Asylum are showing double-digit percentage growth in every demo compared to its predecessor, American Horror Story, pacing +19% ahead of prior year in Adults 18-49. On a Live+7 basis, Asylum is averaging 5.23 million Total Viewers, 3.88 Million Adults 18-49, and 2.40 million Adults 18-34, which reflect respective gains of +19% in Total Viewers and Adults 18-49 and +22% in Adults 18-34. The program's highest growth is among Women 18-49 and Men 18-34, each up +24% over prior year. American Horror Story: Asylum is delivering one of the highest audience compositions of Adults 18-49 with an average of 74% of its total audience falling within that demo. The median age of the audience for AHS: Asylum is 33 years old, and AHS: Asylum is one of the top-rated dramas on television in delivery of Adults 18-34 with a 3.54 national rating inclusive of Live+7 viewing. Live+Same Day viewing is up versus prior year, and Live+7 viewing has increased over prior year (+56%) off of a larger base audience.

American Horror Story: Asylum continues to be one of the most talked about shows on television on social media according to Bluefin Labs Social Media. Bluefin measures the total number of comments about primetime TV programs on Facebook, Twitter and GetGlue, and American Horror Story: Asylum has been cable's #1 show on that metric every Wednesday since its debut (four weeks) and ranked among the top three programs on TV during that same timeframe.

Set in 1964, American Horror Story: Asylum takes us into a Church-run haven for the criminally insane, ruled with an iron fist by Sister Jude (Jessica Lange), a nun with a troubled past. Inside this locked down facility, danger lurks around every corner. From Nazis and serial killers, to mutants and aliens, no one is safe inside these walls. Starring Jessica Lange as "Sister Jude," Sarah Paulson as "Lana Winters," James Cromwell as "Dr. Arthur Arden," Evan Peters as "Kit Walker," Lily Rabe as "Sister Mary Eunice," Lizzie Brocheré as "Grace," Zachary Quinto as "Dr. Oliver Thredson," and Joseph Fiennes as "Monsignor Timothy Howard." Guest stars for the miniseries will include Frances Conroy, Chloë Sevigny, Adam Levine, Jenna Dewan-Tatum, Mark Consuelos, and Ian McShane.

American Horror Story: Asylum was Co-Created by Ryan Murphy and Brad Falchuk, who serve as Executive Producers alongside Dante Di Loreto and Tim Minear. American Horror Story: Asylum is produced by 20th Century Fox Television.

20th Century Fox Television, a division of News Corp, is a leading supplier of entertainment content, domestically and around the world.