Tags
Related Posts
Share This
Gerard Bulter looking to become The Bricklayer.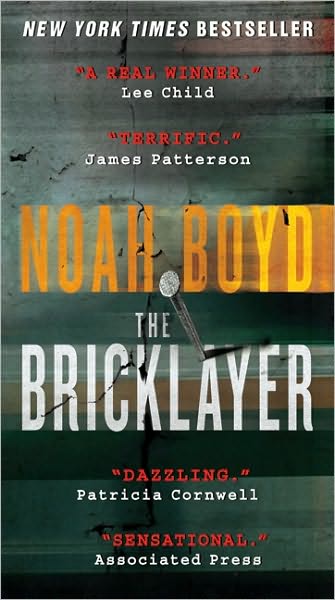 Ok, I agree that title is pretty cheesy, but it is late and that is all I got. THR is reporting that Gerard Bulter (300, RocknRolla, a couple of really bad Rom Coms) will be playing Steve Vail, a former FBI agent turned bricklayer. Steve finds himself dragged back into government service to stop a sinister group that is blackmailing the U.S. government. Vail is smart, dangerous and well aware of the fact that the FBI needs him more than he needs them. But he agrees to join forces with Deputy Assistant Director Kate Bannon (Oh look, a potential love interest!) and stop the McNasties.
THE BRICKLAYER is based on the novel by Noah Boyd (aka former FBI agent Paul Lindsay) and will be adapted by Hanna Weg, who apparently worked on the script for ENIGMA, the 2001 film based on the Robert Harris novel. I would like to tell you more about her, but I have no idea who she is or what she has done since then. She will, along with Bulter, be producing this.
I really enjoyed both THE BRICKLAYER and the follow-up. Vail is nothing we have not seen before, but he is a pain in the ass, but knows he is good at what he does. That combo makes for some very enjoyable reading. I hope and pray that Weg is able to bring that playful spark to the big screen or Vail will be just another badass action hero.
If you are a fan of thrillers, I would suggest picking up the novel. I think most will find it damn entertaining.