Tags
Related Posts
Share This
Grecian, Rader-Day and Stevens are featured in this week's giveaway
Crimespree magazine,  in conjunction with Friday Reads Facebook page,  is offering you a chance to win  copies of THE CATCH by Taylor Stevens, THE DEVIL'S WORKSHOP by Alex Grecian, and THE BLACK HOUR by Lori Rader-Day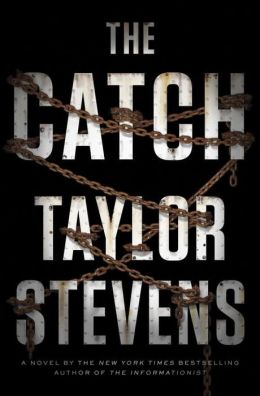 THE CATCH by Taylor Stevens
Vanessa Michael Munroe, the informationist, chameleon, and hunter who has built her life on a reputation for getting things done-often dangerous and not-quite-legal things-returns in this new novel from the New York Times bestselling series by Taylor Stevens.
In the wake of going head-to-head with international sex traffickers in The Doll, Munroe has retreated to Djibouti, where, while passing as a man, she finds work as an interpreter for a small, private, maritime security company. Pressed into duty at sea by her boss, Leo, Munroe discovers she is part of a gunrunning operation and she wants no part in protecting the crew or cargo. When the ship is attacked by pirates off the Somali coast, Munroe escapes and takes the unconscious captain with her to get answers. Leo's wife, Amber Marie, the only person Munroe has cared about since she arrived in Africa, is desperate when Leo goes missing along with the rest of the hijacked crew, so Munroe agrees to try to find him for Amber Marie's sake. She soon realizes it's not the cargo or the ship or the crew that the hijackers were after: they want the captain. On the run, wounded, without connections or resources, and with the life of the captain as bait and bartering chip, Munroe believes that the only way to save Leo, assuming he's still alive, is to hijack the ship back.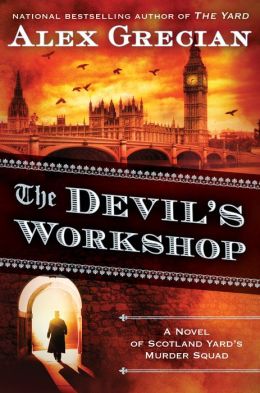 THE DEVIL'S WORKSHOP by Alex Grecian
They thought he was gone, but they were wrong. Jack the Ripper is loose in London once more.
Scotland Yard's Murder Squad faces the most shocking case of its existence, in the extraordinary new historical thriller from the author of the acclaimed national bestsellers The Yard and The Black Country.
London, 1890. A small group of the city's elite, fed up with the murder rate, have made it their business to capture violent criminals and mete out their own terrible brand of retribution. Now they are taking it a step further: They have arranged for four murderers to escape from prison, and into the group's hands.
But the plan goes wrong. The killers elude them, and now it is up to Walter Day, Nevil Hammersmith, and the rest of Scotland Yard's Murder Squad to hunt the convicts down before they can resume their bloody spree. But the Murder Squad may already be too late. The killers have retribution in mind, and one of them is heading straight toward a member of the Murder Squad, and his family.
And that isn't even the worst of it. During the escape, one of the killers has stumbled upon the location of another notorious murderer, one thought gone for good, but who is now prepared to join forces with them.
And Saucy Jack has learned some new tricks while he's been away.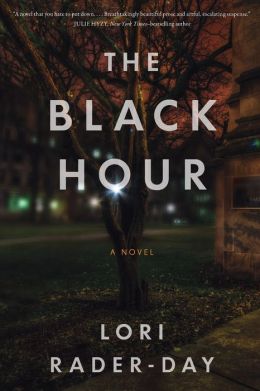 THE BLACK HOUR by Lori Rader-Day
For Chicago sociology professor Amelia Emmet, violence was a research topic-until a student she'd never met shot her.
He also shot himself. Now he's dead and she's back on campus, trying to keep up with her class schedule, a growing problem with painkillers, and a question she can't let go: Why?
All she wants is for life to get back to normal, but normal is looking hard to come by. She's thirty-eight and hobbles with a cane. Her first student interaction ends in tears (hers). Her fellow faculty members seem uncomfortable with her, and her ex-whom she may or may not still love-has moved on.
Enter Nathaniel Barber, a graduate student obsessed with Chicago's violent history. Nath is a serious scholar, but also a serious mess about his first heartbreak, his mother's death, and his father's disapproval. Assigned as Amelia's teaching assistant, Nath also takes on the investigative legwork that Amelia can't do. And meanwhile, he's hoping she'll approve his dissertation topic, the reason he came to grad school in the first place: the student attack on Amelia Emmet.
Together and at cross-purposes, Amelia and Nathaniel stumble toward a truth that will explain the attack and take them both through the darkest hours of their lives.
To be entered in the drawing shoot an email over to Jon?@crimespreemag.com (remove the question mark) And put CONTEST in the subject line. Also please put your address in the body of the email.
We will pick the winners on July 25th.
When we do the drawing we will be sending an extra something.