Tags
Related Posts
Share This
GROWING UP WITH PRINCE
You could say I sort of grew up with Prince.
My mom and her sisters went to Saint Louis Park High School with members of the Revolution. Later on, my aunt took a position as Prince's personal chef for a good number of years. She was often in Europe or Japan while he was on tour. That was pretty cool. When she would come home to stay with my grandma, she would have weird artifacts with her, like the official Gold Album for the single KISS, or an MTV Music Video Award. By the way, did you know the flag the moon man is holding is removable?
I did.
Aunt Rande would come visit from her adventures, often times with members of the Revolution in tow. Hanging around grandma's dinner table in her tiny house on Georgia Ave. It sounds kind of surreal, but it was just happy times for me.
When I was in high school, Prince changed his name to an unpronounceable symbol. This was a huge joke on the late night talk show circuit, but we didn't really care. It was just something that "crazy Prince guy" did. But then, he put out the Symbol Album. And lo, that album did rock. MY NAME IS PRINCE was a massive jam! SEXY MF was a hit at the school dances. (Who plays SEXY MF at a school dance?!) And his appearance on the Arsenio Hall Show, when he sang into the microphone gun and wore the hat with the chains hanging over his face? I mean, who else could not just pull off that look and be amazing, but not fall down because you're wearing a hat with chains hanging over your face? I seem to recall that there was a controversy after this performance. Something about someone stealing the microphone gun? Could you blame the thief? I mean, come on. It's a microphone in the shape of a gun. Who wouldn't want to steal it?
The first concert I ever went to was the Purple Rain tour in 1984 at the dearly departed Met Center. I don't remember too much; I was 10 for crying out loud. The show was loud and crazy and fun. Funny, it was actually Shelia E's drum solo that stuck out the most for me. Glow in the dark drumsticks and beautiful women will do that to a little kid.
The next time I saw Prince? Well. That was mind-blowing. It was 1997/1998 at the Target Center in Minneapolis for the JAM OF THE YEAR tour. I was 22 years old. We had snagged partially obstructed seats. Pre-wedding Kate, Cory, and some others saw one of the greatest live performances ever. It's burned into my brain forever. Partially obstructed view? I can only imagine what a full on view would have been like. I'm sure I would have gone blind or something. But it would have been worth it.
The last time I ever saw Prince? Well… I didn't quite stick the landing. It was 2000. I was 25 and maybe feeling too cool for school. Prince was touring with a host of guest stars. It was about the time RAVE UN2 THE JOY FANTASTIC came out. This was an album that always struck me as the "Prince Duets" album. I don't want to hear guest stars on a Prince album! All Prince, all the time! Stop wasting my time, and get these other weirdos off the stage. I'm such a dummy. This show had Dougie Fresh. Q-Tip (!!!). Joss Stone. The New Power Generation. And he reunited with the Revolution for three songs. I kinda cheaped out on tickets, so we sat up high. It was a Prince show, so it didn't start on time, and I was crabby and, yep, way to blow that one, Malmon, you stupid dummy.
After we got married, Kate and I moved to a townhouse very close to Paisley Park Studio. It was cool to think way out in the sticks, behind that bland warehouse, was the funkiest place on Planet Earth. It was during the time we lived way out in suburbia that the most surreal Prince story happened. By now, it's grown into urban legend. But it did happen. It was just another Sunday during the early part of football season, in a development not too from our home. Someone knocks on the door. The lady of the house opens the door and BOOM!
"Hi, I'm Prince. I was wanting to talk to you about the Watchtower?"
The legend says, Prince asked if she was busy. She answered, as a good Minnesotan would, "Yah, I'm watching the Vikings." He left his pamphlet, got into his limo, and left.
When I got home that night, Kate was freaking out because this story was on the local news. She kept trying to convince me that the genius behind SOFT AND WET and SEXY MF would be door knocking for the Jehovah's Witnesses. And in our neighborhood? During the Vikings game, no less? But, hey. To each their own.
Tonight, Cory and I were even texting back and forth about when and where we each bought SIGN O' THE TIMES  and CRYSTAL BALL. The answer? We bought them when we were on "extended breaks from work," at the Best Buy in Roseville.
So this was a rambling collection of thoughts and anecdotes that crashed into my brain while I was at work today. Jotting them down like this helped to make me feel better about today's awful news. My aunt Rande has been gone for a few years now. Grandma doesn't live in that tiny house on Georgia Ave any more. And now Prince is gone, too.
But those were all good times. Some of them were freaking amazing. Some of them were damn surreal. But they all revolved around the man whose name was Prince. And my god, was he funky.
Dan Malmon
With thanks to Kate Malmon and Cory Funk for help with dates and places.
Music defining my Impressionable years:
Jon~
I  first heard Prince in sophomore year of high school and was intrigued, going into college I was a fan. I went to Eau Claire which is a short hope from Minneapolis and we happened to make numerous road trips. We were actually in town when Purple Rain was filming, it was a Saturday and we were like 19 years old and goofy. We were walking up on First Avenue (night club Prince frequently played at) and saw a lot of trucks and security.  I went up to one of the guards and asked if Price was inside and I was asked why I wanted to know.  I replied "He owes me money!" and I took off running into the club, security on my tail. My friends were then able to sneak in and saw Prince play for a bit.
Years later saw him perform for real. The man was a genius and while multi talented on numerous instruments his guitar playing was unique and amazing. He made it sing and bend and do whatever he wanted.
Music evoke memories and for me every Prince song I hear makes me smile and makes me think of good time and happy moments. A soundtrack for good times.
Dearly beloved
We are gathered here today
2 get through this thing called life
Prince's music makes that easier.
Ruth Remembers Prince
This morning my radio alarm woke me to The Red Corvette. I was happy. I went to Sheboygan, got my Mom discharged from the hospital, received my dad's health update from his lung doctor, saw my parents both relax when home together and headed home. Totally positive adulting. And that's when my day turned to shit.
"Did you hear?" And the way Jon said it I knew it was bad. My husband, who's been through a lot with me since we were married AND knew what my day had been so far, turned to me with tears in his eyes and said, "Prince is dead."
I understood the Purple Rain playing in the background. I knew it wasn't a hoax. And my life changed. A world without Prince? How does that even happen? Not in my life time. He was so fucking healthy he was destined to outlive me. This is a sorrow I never contemplated facing and that makes it harder. Harder, even, to say Thank you to the Purple One. Cause you can't be not living, not in my world.
But Thanks. Many times over. Thank you for What I call Purple Rain Summer. You united a vastly different group of girls and Tina, Jodi, Vicki, Deb and I danced our Candie's off in Sheboygan's two discos.
Thank You for Sign 'O the Times, it helped me come to terms with AIDS and humanity. You were amongst the very first to let everyone know it wasn't the fault of the victim. I knew some of the earliest so your vocals sung to me more than the guitar on that album.
Moments from my life accompanied by Prince
1985 " Do not bleed on my car" Trent B
1987 " Boomer presents me with promise ring"
1989 " Judas Priest pre-jam for their AZ.show"
1990 " Dad presents me with a Raspberry Beret"
1992 " Bryan declares he'll love me beyond 1999
Bryan dies. My life ends.
1996 " Emancipation" that's all. It is an album about grief recovery and it helped me
2000 " Jon and I listen to the entire Prince catalog. Declare it all way too long for the ceremony"
2004 Mr Immediate gratification boy has made me wait until my birthday for Musicology. Diverse crowd listens to nothing but for the entirety of the party. I am surprised and happy
Those are my highlights. We all have them. You gave the world music we'd never heard before and will never hear again. Your humanity and talents sung with every public moment and were even deeper and more sincere in private. I thank you for my moments. Moreover I thank you for the fact your music gives anyone in all this world who's been born in the last 70 years a place to meet one another and share the joy and surprise of life.
Rest gently, purple one.


THE Musical Genius
Jeremy Lynch

The term genius is used too freely these days, especially when talking about the newly deceased. A talented actor passes away and goes from well respected to genius. Often, it is simply our emotions getting the better of us, an easy thing to do when talking about something as subjective as the arts. In sports, it is more difficult: If a 285 hitter that averaged 15 HRs a season passes away, nobody is going to start calling him a Hall of Famer, the stats are there to convey his on-field skills and keep the hyperbole from getting out of hand. There are no such markers for the arts, no way to prevent the overuse of the word or to quantify just how great an artist might be, to back up labeling said performer a genius. Many would argue that genius can mean different things to different people. while I don't disagree (not entirely) with that, it makes that label seem inadequate when talking about the late Prince Rogers Nelson.
That is what has been going through my mind because the best way to describe Prince is just that: A genius. A genius and an icon. Does that properly convey his talent? No, not even close. In the past 29 hours (At the time I started writing this) I have been thinking about the man, his music and place in culture.
One thing that has always impressed me was that he did it all: wrote, produced, mixed, sang and, on some albums, played all of the instruments. On his debut, FOR YOU, a 20 year old Prince did all of the above, including playing 27 different instruments. Playing 27 instruments is impressive, but as just as amazing is that his 20 year old mind (and ear) found pl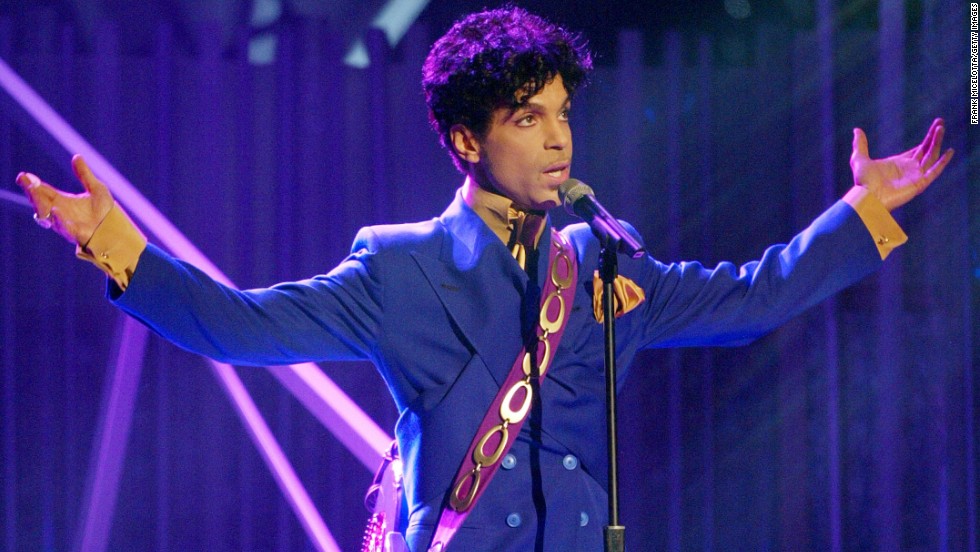 aces within the these songs for so many textures. Many artists today create incredibly complex sounds, but do so with the unlimited tracks of digital recording and the ability to create/manipulate sounds via computer. At age 20, I was lucky if I could make a great mix tape, Prince was producing a smart, sexy and polished debut album, one that sounds like it could have been crafted with an army of players and a master producer. Nope, just the diminutive (soon to be) purple one.
In the years, and 38 official releases that followed FOR YOU, his music content covered the musical spectrum: Funk, Soul, RnB, rock, jazz, rap…pretty much everything but the kitchen sink. We are talking about a guy that could play almost any instrument in almost any style. It would be like an NFL player that also hits three-pointers in the NBA, Home Runs in MLB and an occasional hat trick in the NHL….but only spending time in those sports when it appealed to him. He may have started on the piano, but the last decade saw guitar playing that has been nothing short of brilliant, with fire that rivals some of the best rock guitarists. THE GOLD ALBUM contains Endorphinmachine which has some seriously kickin' guitar work and is a fav of mine.
When he did assemble a band, not only would it be top notch, but those musicians would depart the band not simply better players, but having a much greater base of musical knowledge. Drummer Michael Bland has talked about his first meeting with Prince and when it was revealed that Michael was not familiar with a certain Sly Stone song, dozens of records were collected and hours were spent not just listening, but discussing each and every song. Playing with Prince was like a master class in music.
The bottom line is that Prince showed creative depth unmatched in music. And while that is special, he was also one the best performers in the history of popular music. This guy tears it up EVERY night, wowing fans and making his shows must-see for many of the biggest stars today. He would regularly play late night shows at Paisley Park (Ok, not regular, but many times each year) with very few resembling a traditional concert by a pop start. There would be bluesy jams with a power trio, soulful solo performances, sweating, stinky Funk jams blistering rock shows and nights of jazz. It all depended on where his head was at. But one thing was certain: You never witnessed anything like it.
Over 100 million albums sold, induction into the Rock and Roll Hall of Fame, winner of seven Grammys, an Oscar, Golden Globe , Brit, People's Choice as well as other awards from NAACP, MTV and BET. All while staying true to his own musical vision. It may not have always been successful, but the music reflected where his heart and mind took him. This was at a time where many big artists worked with other song-writers to generate hit singles. Speaking of which, The Purple one wrote tunes that became hits for the likes of The Time, Sheila E, Sinead O'Connor, The Bangles, Chaka Kahn and Stevie Nicks
With his passing, the biggest question is: Will we get more music? It is not exactly a secret that Prince had been known to record for 24, even 36, hours at a time and produce a song in a day. Prince himself said he had no idea just how many songs there were. Some have said it could be in the thousands.  I have a number of bootlegs of studio material, some damn good, some incomplete or lacking focus. His executors could likely produce an album a year for the next 20 years and still not empty the vaults.  Add to that the fact that he reportedly recorded almost every live performance and we are talking about the musical equivalent of the riches of El Dorado. My own love came through live recordings, which caused me to go back to the actual albums. Since I was a devoted metal head in the 80s, I did not truly embrace Prince until college, where my musical horizons were expanded.  I have spent the last 24 hours pouring through albums, live recordings and outtakes, savoring every bit knowing full well new Purple magic may never again be heard.
And if there was any question as to his impact on the world, MTV stopped airing reality to honor him and play his videos…I thought nothing short of an act of God could make that happen.