Tags
Related Posts
Share This
Hannaham, Hewitt and Scheibe are featured in this week's giveaway
Spring is finally here, and what better way to celebrate than by winning a free book? Crimespree magazine, in conjunction with Friday Reads Facebook page, is offering you a chance to win copies of  DELICIOUS FOODS by James Hannaham, THE DYNAMITE ROOM by Jason Hewitt and  A FIREPROOF HOME FOR THE BRIDE by Amy Scheibe.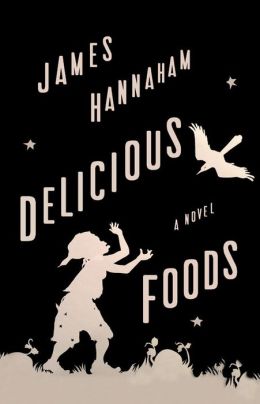 DELICIOUS FOODS by James Hannaham
Held captive by her employers–and by her own demons–on a mysterious farm, a widow struggles to reunite with her young son in this uniquely American story of freedom, perseverance, and survival.
Darlene, once an exemplary wife and a loving mother to her young son, Eddie, finds herself devastated by the unforeseen death of her husband. Unable to cope with her grief, she turns to drugs, and quickly forms an addiction. One day she disappears without a trace.
Unbeknownst to eleven-year-old Eddie, now left behind in a panic-stricken search for her, Darlene has been lured away with false promises of a good job and a rosy life. A shady company named Delicious Foods shuttles her to a remote farm, where she is held captive, performing hard labor in the fields to pay off the supposed debt for her food, lodging, and the constant stream of drugs the farm provides to her and the other unfortunates imprisoned there.
In Delicious Foods, James Hannaham tells the gripping story of three unforgettable characters: a mother, her son, and the drug that threatens to destroy them. Through Darlene's haunted struggle to reunite with Eddie, through the efforts of both to triumph over those who would enslave them, and through the irreverent and mischievous voice of the drug that narrates Darlene's travails, Hannaham's daring and shape-shifting prose infuses this harrowing experience with grace and humor.
The desperate circumstances that test the unshakeable bond between this mother and son unfold into myth, and Hannaham's treatment of their ordeal spills over with compassion. Along the way we experience a tale at once contemporary and historical that wrestles with timeless questions of love and freedom, forgiveness and redemption, tenacity and the will to survive.
About the author:
James Hannaham is the author of the novel God Says No, which was honored by the American Library Association. He holds an MFA from the Michener Center at the University of Texas at Austin, and lives in Brooklyn, where he teaches creative writing at the Pratt Institute.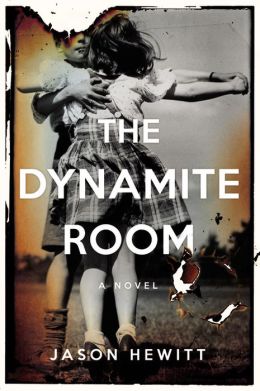 THE DYNAMITE ROOM by Jason Hewitt
It was all her doing. She had cried wolf, and the wolf had come.
It's July 1940, and eleven-year-old Lydia has just run away from life as a child evacuee in Wales. She arrives in her English village, gas mask in tow, only to find it abandoned. Her family's house is shuttered and empty, the windows covered by black-out blinds–but Lydia settles in, determined to wait there until they return.
Late that night he comes: a wounded soldier, gun in hand, heralding a full-blown German invasion. There are, the man explains, certain rules that Lydia must now follow. He says he won't hurt Lydia, but she cannot leave the house.
As the unlikely pair coexists in the claustrophobic confines of the house, each becomes dependent on the other for survival. But when Lydia tries to uncover what brought the soldier to her door, she realizes that he knows more than he should about her family–and that he's plotting something for them both.
Eerie, gripping, and piercingly sad, The Dynamite Room brings a strikingly original and contemporary resonance to the great tradition of war classics. It shrinks the global theater of history's most devastating war to a game of cat and mouse played out in a single house–resulting in a moving portrait of war and how it affects soldiers and citizens alike.
About the author:
Jason Hewitt was born in Oxford and lives in London. He has a Bachelor of Arts degree in History and English from the University of Winchester and an MA with distinction in Creative Writing from Bath Spa University.
After completing his degree he spent a number of years working in a bookshop in Oxford before moving into the publishing industry where he worked primarily as a Marketing Manager in a number of professional and academic publishers.
He is also a playwright and actor. His first full-length play,Claustrophobia – produced by To the Moon, in association with Theatre Bench – premiered at Edinburgh Fringe in August 2014 and was also previewed at the St James Theatre, London. As an actor he has performed major roles in a number of plays including Pericles, A Christmas Carol, The Last Days of Judas Iscariot, The Merchant of Venice and King Lear(directed by Sir Jonathan Miller).
Jason is currently writer-in-residence at Abingdon School, Oxfordshire.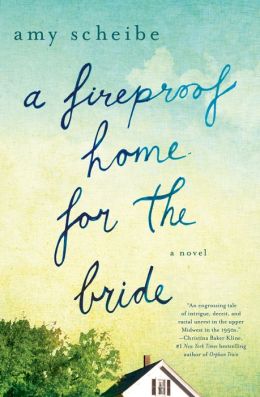 A FIREPROOF HOME FOR THE BRIDE by Amy Scheibe
A coming-of-age story of 18-year-old Emmy Nelson, who's swept up in a family secret when she attempts to step outside of her parents' strict world and strike out on her own.
Emmaline Nelson and her sister Birdie grow up in the hard, cold rural Lutheran world of strict parents, strict milking times, and strict morals. Marriage is preordained, the groom practically predestined. Though it's 1958, southern Minnesota did not see changing roles for women on the horizon. Caught in a time bubble between a world war and the ferment of the 1960's, Emmy doesn't see that she has any say in her life, any choices at all. Only when Emmy's fiancé shows his true colors and forces himself on her does she find the courage to act—falling instead for a forbidden Catholic boy, a boy whose family seems warm and encouraging after the sere Nelson farm life. Not only moving to town and breaking free from her engagement but getting a job on the local newspaper begins to open Emmy's eyes. She discovers that the KKK is not only active in the Midwest but that her family is involved, and her sense of the firm rules she grew up under—and their effect—changes completely.
A FIREPROOF HOME FOR THE BRIDE has the charm of detail that will drop readers into its time and place: the home economics class lecture on cuts of meat, the group date to the diner, the small-town movie theater popcorn for a penny. It also has a love story—the wrong love giving way to the right—and most of all the pull of a great main character whose self-discovery sweeps the plot forward. The setting is Kent Haruf, but the heroine is pure Annie Proulx.
About the author:
Amy Scheibe is the author of the novel, What Do You Do All Day? She has written for Dame Magazine, Seattle Weekly, and many other publications. Born in Minnesota and reared in North Dakota, she now lives in New York City with her husband and two children.
To be entered in the drawing shoot an email over to Jon?@crimespreemag.com (remove the question mark) And put CONTEST in the subject line. Also please put your address in the body of the email.
We will pick the winners on March 27th.