Tags
Related Posts
Share This
HAP AND LEONARD: First pic from upcoming Sundance series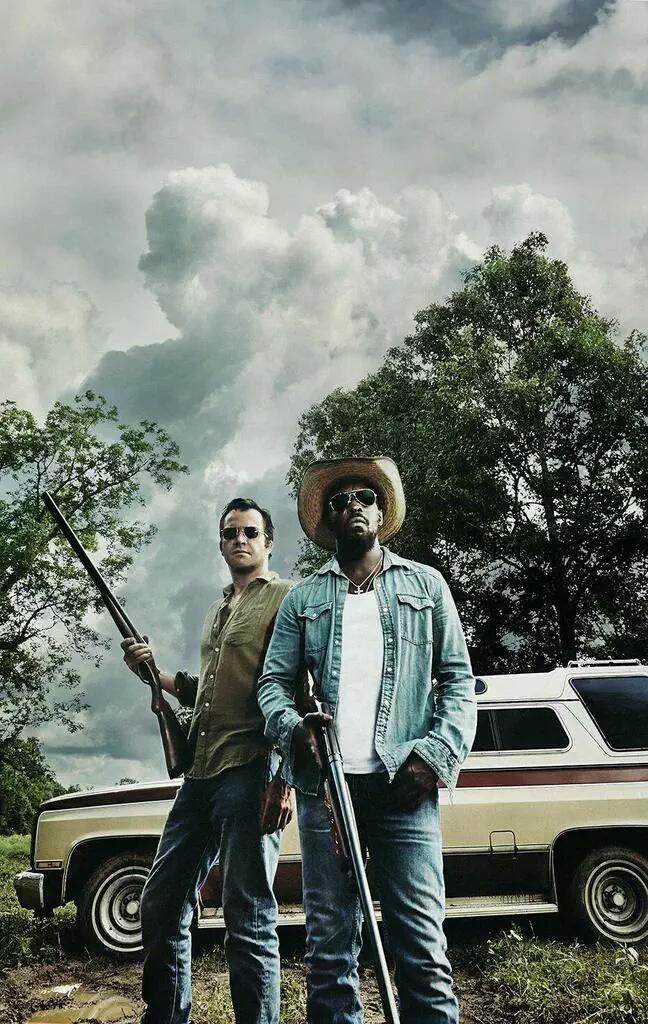 Joe Lansdale has shared the first picture from HAP AND LEONARD, the upcoming Sundance series based on his novels.
HAP AND LEONARD follows the story of Hap Collins (James Purefoy) and Leonard Pine (Michael K Williams). Hap is a white working-class laborer who spent time in federal prison for refusing to be drafted into the military and serve in the Vietnam War. Now in his 40s, he is just barely making ends meet picking roses on an East Texas plantation. His confidante and lifelong best friend is Leonard, an openly gay, black Vietnam vet with anger issues. Having been raised by an uncle who shunned him after learning he was gay, Leonard's only support in the not so progressive, rural South is Hap. Together, they struggle through misadventure in a bid to stay on the right side of the law in 1980s East Texas. Christina Hendricks will play Hap's ex-wife Trudy, who resurfaces after two years with a proposition for Hap that he cannot refuse. By turns funny and shocking, HAP AND LEONARD provides an unpredictable and side-eyed look into race, class and friendship.
The books are damn good and the casting shows tremendous promise. HAP AND LEONARD is expected to debut in early 2016.