Tags
Related Posts
Share This
Harlan Coben & James Thompson featured in this week's giveaway
This week , in conjunction with Friday Reads Facebook page, we are giving away copies of Harlan Coben's's SIX YEARS and James Thompson's HELSINKI BLOOD.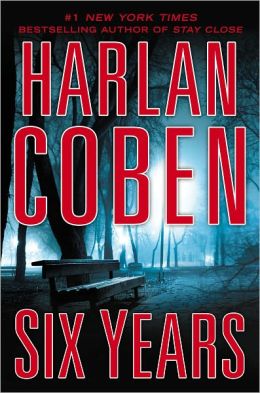 SIX YEARS by Harlan Coben
Harlan Coben, the master of domestic suspense, returns with a novel that explores the depth and passion of a lost love . . . and the secrets and lies at its heart.
Six years have passed since Jake Fisher watched Natalie, the love of his life, marry another man. Six years of hiding a broken heart by throwing himself into his career as a college professor. Six years of keeping his promise to leave Natalie alone, and six years of tortured dreams of her life with her new husband, Todd.
But six years haven't come close to extinguishing his feelings, and when Jake comes across Todd's obituary, he can't keep himself away from the funeral. There he gets the glimpse of Todd's wife he's hoping for . . . but she is not Natalie. Whoever the mourning widow is, she's been married to Todd for more than a decade, and with that fact everything Jake thought he knew about the best time of his life—a time he has never gotten over—is turned completely inside out.
As Jake searches for the truth, his picture-perfect memories of Natalie begin to unravel. Mutual friends of the couple either can't be found or don't remember Jake. No one has seen Natalie in years. Jake's search for the woman who broke his heart—and who lied to him—soon puts his very life at risk as it dawns on him that the man he has become may be based on carefully constructed fiction.
Harlan Coben once again delivers a shocking page-turner that deftly explores the power of past love and the secrets and lies that such love can hide.
Harlan Coben is the internationally bestselling author of more than twenty previous novels, including the #1 New York Times bestsellers Stay Close, Live Wire, Caught, Long Lost, and Hold Tight, as well as the Myron Bolitar series and, more recently, a series aimed at young adults featuring Myron's nephew, Mickey Bolitar. The winner of the Edgar, Shamus, and Anthony awards, Coben lives in New Jersey.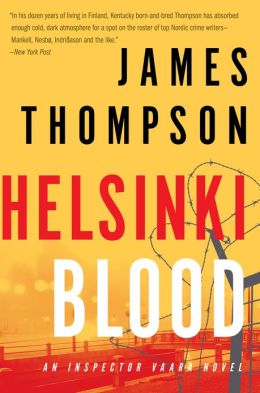 HELSINKI BLOOD by James Thompson
The exceptional fourth thriller in the Edgar–nominated Kari Vaara series.
Kari Vaara is recovering from the physical and emotional toll of solving the Lisbet Söderlund case when he's approached with a plea: an Estonian woman begs him to find her daughter, Loviise, a young woman withflown syndrome who was promised work and a better life in Finland . . . and has since disappeared.
One more missing girl is a drop in the barrel for a police department that is understaffed and overburdened, but for Kari, the case is personal: it's a chance for redemption, to help the victims his failed black-ops unit was intended to save, and to prove to his estranged wife, Kate,That he's still the man he once was. His search will lead him from the glittering world of Helsinki's high-class clubs to the darkest circles of Finland's undergrounfitrade in trafficked women . . . and straight into the path of Loviise's captors, who may be some of the most untouchable people in the country.
James Thompson, eastern Kentucky born and raised, has lived in Finland for more than a dozen years. His first novel,Snow Angels, was nominated for the Edgar, the Anthony, and The Strand Magazine Critics Award.
To be entered in the drawing shoot an email over to Jon?@crimespreemag.com (remove the question mark) And put CONTEST in the subject line. Also please put your address in the body of the email
We will pick the winners on March 15th.
When we do the drawing we will be sending an extra something for one lucky winner to be picked from the comments section of the Friday Reads face book page, so after you enter, go leave a comment!