Tags
Related Posts
Share This
Harmel, Mason and Unger featured in this week's giveaway
Crimespree magazine, in conjunction with Friday Reads Facebook page, is offering you a chance to win copies of MONDAY'S LIE by Jamie Mason, CRAZY LOVE YOU by Lisa Unger and THE LIFE INTENDED by Kristin Harmel
MONDAY'S LIE
From the acclaimed author of the "ripping good" (The New York Times) debut novel Three Graves Full comes a new thriller about a woman who digs into her unconventional past to confirm what she suspects: her husband isn't what she thought he was.
From the acclaimed author of the "ripping good" (The New York Times) debut novel Three Graves Full comes a new thriller about a woman who digs into her unconventional past to confirm what she suspects: her husband isn't what she thought he was.
Dee Aldrich rebelled against her off-center upbringing when she married the most conventional man she could imagine: Patrick, her college sweetheart. But now, years later, her marriage is falling apart and she's starting to believe that her husband has his eye on a new life…a life without her, one way or another.
Haunted by memories of her late mother Annette, a former covert operations asset, Dee reaches back into her childhood to resurrect her mother's lessons and the "spy games" they played together, in which Dee learned memory tricks and, most importantly, how and when to lie. But just as she begins determining the course of the future, she makes a discovery that will change her life: her mother left her a lot of money and her own husband seems to know more about it than Dee does. Now, before it's too late, she must investigate her suspicions and untangle conspiracy from coincidence, using her mother's advice to steer her through the blind spots. The trick, in the end, will be in deciding if a "normal life" is really what she wants at all.
With pulse-pounding prose and atmospheric settings, Monday's Lie is a thriller that delivers more of the "Hitchcockian menace" (Peter Straub) that made Three Graves Full a critical hit. For fans of the Coen brothers or Gillian Flynn, this is a book you won't want to miss.
About the author:
Jamie Mason was born in Oklahoma City, but has always named Alexandria, Virginia and the greater DC metropolitan area as her hometown. She grew up in the shadow of the Pentagon (a shadow that is somehow darker and longer than the shade given off by lesser five-story buildings.) This might explain a few things about her suspicious nature.
She enjoys writing, reading, films, Formula 1 racing, NFL football, drinking whiskey, talking about things, and driving. She is addicted to coffee, and although her habit demands only two to three cups per day, let's just say you wouldn't want to be left standing between her and the carafe first thing in the morning. She is conflicted about time spent sleeping and resents speed bumps. Ticking clocks make her very irritable. Currently, Jamie lives with her husband and two daughters in the mountains of western North Carolina where she writes in a little room full of lovely things. And hopes.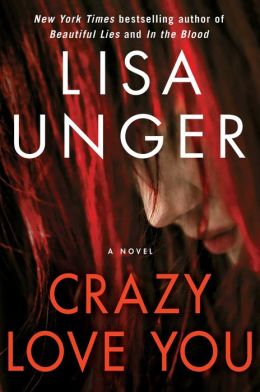 CRAZY LOVE YOU
No one writes "good scary fun" (The Washington Post) better than New York Times bestselling master of psychological suspense Lisa Unger. With more than 1.7 million books sold in more than thirty countries, it's clear why USA TODAY declared that her thrillers "should be on everyone's to-read list."
Falling in love can feel like a dream…or a living nightmare.
Darkness has a way of creeping up when Ian is with Priss. Even when they were kids, playing in the woods of their small Upstate New York town, he could feel it. Still, Priss was his best friend, his salvation from the bullies who called him "loser" and "fatboy"…and from his family's deadly secrets.
Now that they've both escaped to New York City, Ian no longer inhabits the tortured shell of his childhood. He is a talented and successful graphic novelist, and Priss…Priss is still trouble. The booze, the drugs, the sex—Ian is growing tired of late nights together trying to keep the past at bay. Especially now that he's met sweet, beautiful Megan, whose love makes him want to change for the better. But Priss doesn't like change. Change makes her angry. And when Priss is angry, terrible things begin to happen…
About the author:
New York Times and international bestselling author LISA UNGER's accolades include selections as a Goodreads Choice Awards Nominee for Best Book, an International Thriller Writers finalist for Best Novel, a Florida Book Award winner, a Prix Polar International Award finalist, and a Target "Emerging Author." Her writing has been hailed as "stellar" (USA Today), "arresting and meaningful" (Washington Post) with "gripping narrative and evocative, muscular prose" (Associated Press.) Her novels have been named top picks by the Today show, Good Morning America, Walmart Book Club, Harper's Bazaar, Family Circle, Good Housekeeping, Washington Life, Publishers Weekly, New York Daily News, Bookspan's "International Book of the Month", Indie Next List and Amazon (Best Book of the Month, Top Ten Thriller of the Year.) More than 1.9 million copies of her books have been sold in 26 languages. She currently lives in Florida.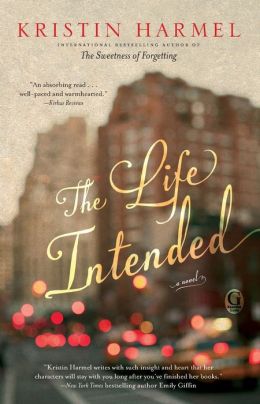 THE LIFE INTENDED
From the author of the international bestseller The Sweetness of Forgetting, named one of the Best Books of Summer 2012 by Marie Claire magazine, comes a captivating novel about the struggle to overcome the past when our memories refuse to be forgotten.
In this richly told story where Sliding Doors meets P.S. I Love You, Kristin Harmel weaves a heart-wrenching tale that asks: what does it take to move forward in life without forgetting the past?
After her husband's sudden death over ten years ago, Kate Waithman never expected to be lucky enough to find another love of her life. But now she's planning her second walk down the aisle to a perfectly nice man. So why isn't she more excited?
At first, Kate blames her lack of sleep on stress. But when she starts seeing Patrick, her late husband, in her dreams, she begins to wonder if she's really ready to move on. Is Patrick trying to tell her something? Attempting to navigate between dreams and reality, Kate must uncover her husband's hidden message. Her quest leads her to a sign language class and into the New York City foster system, where she finds rewards greater than she could have imagined.
About the author:
Kristin Harmel is an international bestselling novelist whose books have been translated into numerous languages and are sold all over the world. After spending many years as a journalist (including more than a decade writing and reporting for People magazine) Kristin now freelances only occasionally, focusing on book tours, book club visits and, of course, writing her next books! THE SWEETNESS OF FORGETTING was a bestseller in many countries and in fact won the reader's choice prize for Romantic Novel of the Year in Germany in 2013. Her new novel, THE LIFE INTENDED, is out now from Gallery Books, an imprint of Simon & Schuster.
Kristin graduated summa cum laude from the University of Florida's College of Journalism and Communications. She has lived in Paris, Los Angeles, New York, Boston and Miami and now resides in Orlando, Fla., with her husband, Jason.
To be entered in the drawing shoot an email over to Jon?@crimespreemag.com (remove the question mark) And put CONTEST in the subject line. Also please put your address in the body of the email.
We will pick the winners on February 20th.