Tags
Related Posts
Share This
Hayder & White Williams featured in this week's giveaway
Crimespree magazine,  in conjunction with Friday Reads Facebook page,  is offering you a chance to win FATAL IMPRESSIONS by Reba White Williams and WOLF by Mo Hayder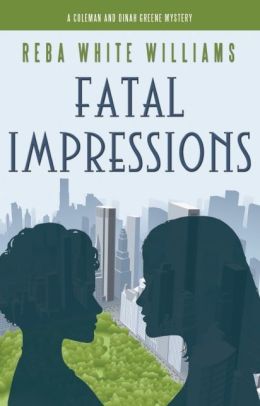 FATAL IMPRESSIONS by Reba White Williams
Coleman and Dinah Greene are making names for themselves in the art world. Coleman's magazine publishing empire is growing and Dinah's print gallery is gaining traction. In fact, Dinah has just won the contract to select, buy, and hang art in the New York office of the management consultants Davidson, Douglas, Danbury & Weeks – a major coup that will generate The Greene Gallery's first big profits. However, when Dinah goes to DDD&W to begin work, she discovers a corporate culture unlike anything she's ever encountered before. There are suggestions of improprieties everywhere, including missing art worth a fortune. And when two DDD&W staff members are discovered murdered, Dinah and Coleman find themselves swept into the heart of another mystery. Revealing the murderer will be no easy task…but first Dinah needs to clear her own name from the suspect list.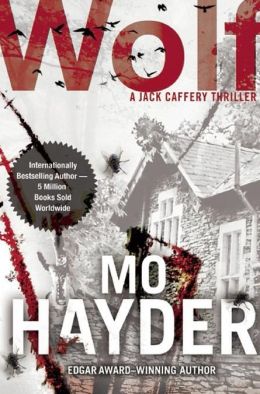 WOLF by Mo Hayder
Edgar Award winner and internationally best-selling author Mo Hayder has made her name with nightmarishly dark, impeccably-plotted thrillers that hook readers from the first page and won't let them go. With her latest novel, Wolf, the frighteningly talented Hayder ratchets up the terror yet another notch, with a bone-chilling novel about a family held hostage in their country home.
Wolf kicks off when a vagrant-the Walking Man, an enigmatic, recurring character in Hayder's fiction-finds a dog wandering alone with a scrap of paper with the words "HELP US" attached to its collar. He's sure it's a desperate plea from someone in trouble and calls on Detective Inspector Jack Caffery to investigate. Caffery is reluctant to get involved-until the Walking Man promises in exchange new information regarding the childhood disappearance of Caffery's brother. Caffery has no idea who or what he is searching for, but one thing he is sure of: it's a race against time.
Meanwhile, the Anchor-Ferrers, a wealthy local family, are fighting for their lives, held hostage in their remote home ten miles away. As their ordeal becomes increasingly bizarre and humiliating, the family begins to wonder: is this really a random crime?
To be entered in the drawing shoot an email over to Jon?@crimespreemag.com (remove the question mark) And put CONTEST in the subject line. Also please put your address in the body of the email.
We will pick the winners on May 16th.
When we do the drawing we will be sending an extra something