Tags
Related Posts
Share This
HBO to bring Walter Mosley's Leonid McGill to television?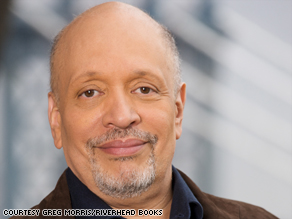 Deadline Hollywood is reporting that HBO has ordered a pilot based on Walter Mosley's THE LONG FALL.
His name is etched on the door of his Manhattan office: LEONID McGILL , PRIVATE INVESTIGATOR. It's a name that takes a little explaining, but he's used to it. "Daddy was a communist and great-great- Granddaddy was a slave master from Scotland. You know, the black man's family tree is mostly root. Whatever you see aboveground is only a hint at the real story."
Ex-boxer, hard drinker, in a business that trades mostly in cash and favors: McGill's an old-school P.I. working a city that's gotten fancy all around him. Fancy or not, he has always managed to get by—keep a roof over the head of his wife and kids, and still manage a little fun on the side—mostly because he's never been above taking a shady job for a quick buck. But like the city itself, McGill is turning over a new leaf, "decided to go from crooked to slightly bent."
New York City in the twenty-first century is a city full of secrets—and still a place that reacts when you know where to poke and which string to pull. That's exactly the kind of thing Leonid McGill knows how to do. As soon as The Long Fall begins, with McGill calling in old markers and greasing NYPD palms to unearth some seemingly harmless information for a high-paying client, he learns that even in this cleaned-up city, his commitment to the straight and narrow is going to be constantly tested.

Mosley will team with Jonathan Demme (SILENCE OF THE LAMBS, PHILADELPHIA) to write teh screenplay, with Demme directing the pilot. This is not the first time these two have been connected, Demme was an Exec producer on the film version of Mosley's DEVIL IN A BLUE DRESS.
The production company is Tom Hank's PLAYTONE. PLAYTONE has a long history with HBO, having produced BAND OF BROTHERS, JOHN ADAMS, FROM EARTH TO THE MOON as well as the current HBO series BIG LOVE.
Mosley also has history with the Cabler, having scripted the HBO film of ALWAYS OUTNUMBERED, ALWAYS OUTGUNNED. Over the years, HBO and Mosley have had talks about other potential projects.
This sounds great to me. Demme has done a lot of good work and Mosley is one of my favorite authors. He did a great job on the AO,AO screenplay so I have no doubt he will deliver the goods here.