Tags
Related Posts
Share This
Holy Spit! Filming starts for Walk Among the Tombstones.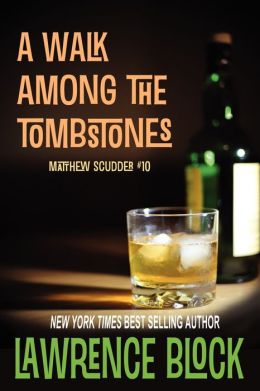 I wanna see photos!
Cross Creek Pictures, along with Exclusive Media, has announced the start of filming for A WALK AMONG THE TOMBSTONES.
For those that are not familiar with it, AWATT is based on Lawrence Block's novel by the same name. The novel came out in 1992 and has been kicked around, in Hollywood, almost since then. A veritable who's who of older actors have been mentioned in conjunction with it. Most famously Harrison Ford backed out because, according to director Scott Frank, he felt his fans would not enjoy the darkness of it.
An ex-NYPD cop and recovering alcoholic haunted by regrets, Matt Scudder (Liam Neeson) has a lot to make up for. When a series of kidnappings targeting the wives of drug dealers escalates to grisly murder, Scudder reluctantly agrees to help a heroin trafficker (Dan Stevens) and his brother (Boyd Holbrook) hunt the two men down and bring them to bloody justice. An unlicensed private detective, Matt gets help from his former colleague (Ruth Wilson) and a homeless 17 year-old artist, TJ (Astro.) Operating just outside the law to track down the monsters responsible, Scudder stops just short of becoming one himself.
If this is not an elaborate hoax designed to f**k with me, this could be damn good. Scott Frank is not only the director, he wrote the screenplay. Frank made his directorial debut with enjoyable THE LOOKOUT, but he also wrote the screenplays for OUT OF SIGHT, GET SHORTY, MINORITY REPORT and MARLEY AND ME.