Tags
Related Posts
Share This
Home Entertainment Recap for October 19th, 2010.
So without a doubt, the biggest release this week is the Blu-ray of THE SEVEN SAMURAI. A true classic that inspired THE MAGNIFICENT SEVEN and is one of the greatest films of all time. A must own!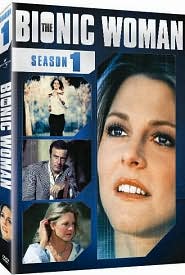 BIONIC WOMAN: Season One
(1976-77) Lindsay Wagner, Richard Anderson, Martin E. Brooks. $39.98. (Universal).
She can run faster than 60 mph, bend massive steel bars, jump from insane heights, and hear sounds you can only imagine. She's no ordinary schoolteacher…she's The Bionic Woman. Relive the excitement of this iconic TV series starring Primetime Emmy® Award winner* Lindsay Wagner as Jaime Sommers, a woman leading the ultimate double life. After her unforgettable appearances on The Six Million Dollar Man as Colonel Steve Austin's (Lee Majors) true love, Jaime's story begins anew in these entertaining Season 1 episodes as she learns to deal with her new bionic abilities, becomes a top-secret agent for the Office of Scientific investigations, and deals with her changed relationship with Steve. Now available in a four-disc set that includes five original episodes featured in the Six Million Dollar Man and a never-before-seen Bionic Beginnings featurette. The Bionic Woman: Season 1 promises nonstop action, excitement, and adventure with the world's first female cyborg.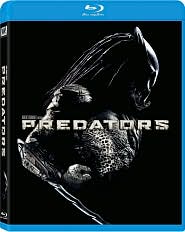 PREDATORS
(2010) Adrien Brody, Topher Grace, Alice Braga, Walton Goggins, Oleg Taktarov, Laurence Fishburne, Danny Trejo, Louis Ozawa Changchien, Mahershalalhashbaz Ali. DVD: $29.98 Blu-ray: $39.99
Extras:
Commentary by Robert Rodriguez and director Nimrod Antal; Motion Comics: "Moments of Extraction" (two prequel vignettes voiced by the cast) and "Crucified"; "De-cloaking the Invisible: Alien Terrain" featurette. Blu-ray adds an expanded "Moments of Extraction" motion comic with six vignettes, "Evolution of the Species: Predators Reborn" six-part featurette ("Bloodline," "De-cloaking the Invisible: Alien Terrain," "Intelligent Design: The Hunting Camp," "Predators as Prey," "Yuatja Transformed," "Rite of Passage"); "The Chosen" featurette; Fox Movie Channel presents "Making a Scene"; deleted and extended scenes; BD-Live extras: Exclusive "Predators" features; "Live Lookup" powered by IMDB. (Fox).
Robert Rodriguez presents Predators, a bold new chapter in the Predator universe. Adrien Brody stars as Royce, a mercenary who reluctantly leads a group of elite warriors mysteriously brought together on a jungle planet. But when these cold-blooded human "predators" find themselves in all-out war against a new breed of alien Predators, it's the ultimate showdown between hunter and prey.
SEVEN SAMURAI: The Criterion Collection (Blu-ray)
Director: Akira Kurosawa stars: Toshirô Mifune, Takashi Shimura, Keiko Tsushima, Yukiko Shimazaki, Kamatari Fujiwara Extras: Audio commentaries by film scholars, Audio commentary by Japanese film expert Michael Jeck, Fifty-minute documentary on the making of Seven Samurai, My Life in Cinema, a two-hour video conversation with Oshima and Kurosawa, "Seven Samurai": Origins and Influences, a documentary, Theatrical trailers and teaser, Gallery of rare posters and behind-the-scenes and production stills (Criterion)
One of the most thrilling movie epics of all time, SEVEN SAMURAI (Shichinin no samurai) tells the story of a sixteenth-century village whose desperate inhabitants hire the eponymous warriors to protect them from invading bandits. This three-hour ride from Akira Kurosawa (Rashomon, Yojimbo, Ran)—featuring legendary actors Toshiro Mifune (Stray Dog, Yojimbo) and Takashi Shimura (Ikiru, The Hidden Fortress)—seamlessly weaves philosophy and entertainment, delicate human emotions and relentless action, into a rich, evocative, and unforgettable tale of courage and hope.
WALLANDER
(2010)Kenneth Branagh. Two-disc set with Faceless Killers, The Man Who Smiled and The Fifth Woman DVD: $34.98, Blu-ray: $39.98.
Extras:
"Wallander Country" location featurette, "Being Kurt Wallander" featurette. (BBC/Warner).
The award-winning drama returns with Kenneth Branagh as Wallander in the next set of thrilling tales set in the beautiful landscape of southern Sweden! Based on the novels by Henning Mankell, these stories follow Kurt Wallander, a sensitive but brilliant detective – a man who takes each murder case he works on personally and will stop at nothing in his search for the truth, even at the expense of his health and his family life. Beautifully filmed, Wallander is a compelling series featuring an extremely likeable and entirely believable character and bold, powerful stories.