Tags
Related Posts
Share This
Home Entertainment Release Recap for February 10th, 2015
This week features the surprisingly dramatic directorial debut of The Daily Show's Jon Stewart as well as films based on the workds of Daphne du Maurier and Robert Heinland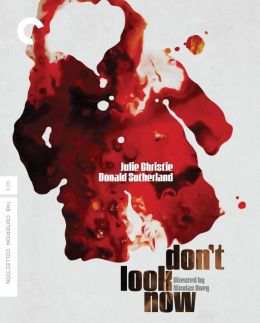 DON'T LOOK NOW (1973) New 4K digital restoration, approved by Roeg, with uncompressed monaural soundtrack on the Blu-ray. Formats: DVD, Blu-ray Disc. Extras: New conversation between the film's editor, Graeme Clifford, and film writer. Bobbie O'Steen; "Don't Look Now, Looking Back," a short 2002 documentary featuring Roeg, Clifford, and cinematographer Anthony Richmond; "Death in Venice," a 2006 interview with composer Pino Donaggio; "Something Interesting," a new documentary on the writing and making of the film, featuring interviews with Richmond, Christie and Sutherland, and co-screenwriter Allan Scott; "Nicolas Roeg: The Enigma of Film," a new documentary on Roeg's style, featuring interviews with filmmakers Danny Boyle and Steven Soderbergh; Q&A with Roeg at London's Cine Lumiere from 2003; trailer; an essay by film critic David Thompson. (The Criterion Collection).
Donald Sutherland and Julie Christi mesmerize as a married couple on an extended trip to Venice following a family tragedy. While in that elegantly decaying city, they have a series of inexplicable, terrifying, and increasingly dangerous experiences. A masterpiece from Nicolas Roeg, "Don't Look Now," adapted from a story by Daphne du Maurier, is a brilliantly disturbing tale of the supernatural, as renowned for its innovative editing and haunting cinematography as its explicit eroticism and unforgettable denouement, one of the great endings in horror history.
KILL THE MESSENGER (2014) Jeremy Renner, Robert Patrick, Jena Sims, Robert Pralgo, Hajji Golightly, Ted Huckabee, Mary Elizabeth Winstead, Lucas Hedges, Rosemarie DeWitt. Formats: DVD, Blu-ray/DVD Combo, VOD, Digital, UltraViolet (cloud). Extras: Deleted scenes, "Kill the Messenger: The All-Star Cast," "Crack in America," "Filming in Georgia," commentary with director Michael Cuesta. (Universal).
A compelling political drama based on the true story of Pulitzer Prize-winning journalist Gary Webb. A hard-charging investigative reporter (Jeremy Renner), stumbles upon the story of a lifetime when he uncovers a link between U.S. government intelligence agencies and Central American drug smugglers. Determined to prove the CIA used cocaine profits to fund the Contra rebels in Nicaragua, Webb endangers his career and family when he ignores the warnings of agency operatives in his relentless pursuit of the truth. Webb himself becomes the story and a target, as jealous rival reporters who missed the story move to discredit his work and reputation in an increasingly vicious smear campaign. His wife tries to stand by him even as, despite warnings fron drug kingpins and menacing surveillance intended to deter his investigation, Webb keeps digging to prove a direct link beyween cocaine smugglers and the CIA, a conspiracy with explosiove implications.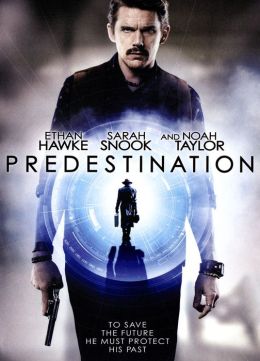 PREDESTINATION (2015) Ethan Hawke, Noah Taylor, Sarah Snook, Christopher Kirby, Madeleine West, Freya Stafford. Formats: DVD, Blu-ray. Extras: Outtakes, "A Journey Through Time" behind-the-scenes featurette, 10-part documentary: "All You Zombies: Bringing Predestination to Life." (Sony).
Based on the short story "All You Zombies" by Robert A. Heinlein, the sci-fi thriller chronicles the life of a Temporal Agent (Ethan Hawke) sent on an intricate series of time-travel journeys designed to prevent future criminals from committing their crimes. Now, on his final assignment, the Agent must recruit his younger self while pursuing the one criminal that has eluded him throughout time and prevent a devastating attack in which thousands of lives will be lost.
ROSEWATER (2014) Gael García Bernal, Kim Bodnia, Dimitri Leonidas, Haluk Bilginer. Formats: DVD, Blu-ray/DVD Combo, VOD, Digital, UltraViolet (cloud). Extras: "Iran's Controversial Election," "The Story of Maziar Bahari," "Real Spies Have TV Shows," "What Happens in New Jersey …," "A Director's Perspective." (Universal).
Jon Stewart ("The Daily Show") makes his screenwriting and directorial debut in this tale of hope and survival, based on a true story. A Tehran-born journalist based in London, Maziar Bahari (Gael García Bernal) returns to Iran where he covers the 2009 presidential election and its ensuing riots. Falsely accused of espionage, Bahari is arrested and turned over to "Rosewater" (Kim Bodnia), a brutal interrogator who subjects the innocent reporter to months of beatings and torture to force him to confess he's a spy. Based on Bahari's bestselling memoir "Then They Came for Me, Rosewater."