Tags
Related Posts
Share This
Home Entertainment Release recap for January 20th, 2015
Just a couple of notable crime releases today: THE DROP (based on a Dennis Lehane short story) and Luc Besson's LUCY.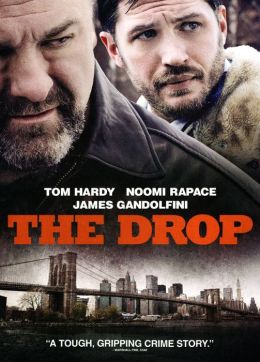 THE DROP (2014) Tom Hardy, Noomi Rapace, James Gandolfini. Formats: DVD, Blu-ray Disc, VOD, Digital, UltraViolet (cloud). Extras: Featurettes: "Keeping it Real," "Making of The Drop," "Making Brooklyn Your Own," "Rocco the Dog," "Character Profile: James Gandolfini"; deleted scenes; commentary by director Michael R. Roskam and screenwriter Dennis Lehane. (Fox).
This Crime drama follows lonely bartender Bob Saginowski (Tom Hardy) through a covert scheme of funneling cash to local gangsters — money drops — in the underworld of Brooklyn bars. Under the heavy hand of his employer and cousin Marv (James Gandolfini), Bob finds himself at the center of a robbery gone awry and entwined in an investigation that digs deep into the neighborhood's past where friends, families, and foes all work together to make a living — no matter the cost.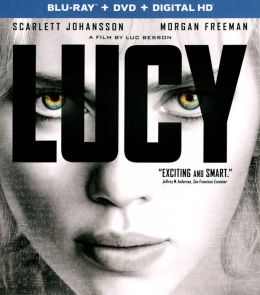 LUCY (2014) Dir.: Luc Besson; Scarlett Johansson, Morgan Freeman, Choi Min-Sik, Amr Waked. Read more about "Lucy" in the January Calendar. Formats: DVD, Blu-ray/DVD Combo, VOD, Digital, UltraViolet (cloud). Extras: "Cerebral Capacity – The True Science of Lucy" featurette. Blu-ray adds "The Evolution of Lucy" featurette. (Universal).
From "La Femme Nikita" and "Leon: The Professional" to "The Fifth Element," writer-director Luc Besson has created some of the toughest, most memorable female action heroes in cinematic history. Now, Besson directs an action-thriller that tracks a woman accidentally caught in a dark deal who turns the tables on her captors. Scarlett Johansson stars as Lucy, a woman altered by a dangerous drug that allows her to use 100% of her brain, transforming into a merciless warrior evolved beyond human logic.