Tags
Related Posts
Share This
Home Entertainment Release Recap for January 27th, 2015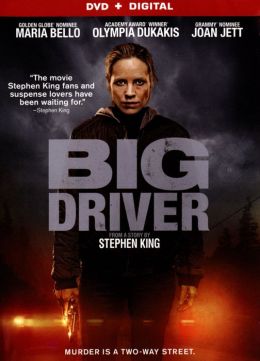 Brad Pitt's FURY and Robert Downey Jr's THE JUDGE are the biggest names coming out this week, but Warner has JUSTICE LEAGUE: Throne of Atlantis, the latest direct to video release in the DC universe.
BIG DRIVER (2014) Maria Bello, Ann Dowd, Will Harris, Joan Jett, Olympia Dukakis. Formats: DVD. (Lionsgate).
Based on a story by Stephan Kind, A famous writer, on a long drive home following a book signing, gets stranded and is relieved when another driver stops and offers assistance … until she discovers her savior is actually a serial killer who repeatedly assaults her. After her ordeal, she becomes determined to find her rapist and seek revenge, as payback is the only thing holding her together.
BORN OF WAR (2013) Sofia Black D'Elia, James Frain, Michael Maloney. Formats: DVD, VOD, Digital, UltraViolet (cloud). Extras: Behind the scenes interviews. (Lionsgate).
A young college student's life is changed forever after her family is murdered and she becomes hell-bent on avenging them.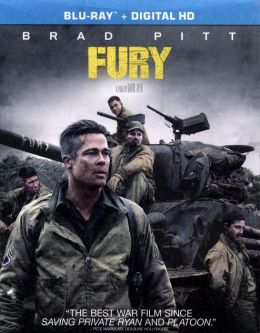 FURY (2014) Brad Pitt, Shia LaBeouf, Logan Lerman, Jon Bernthal, Michael Pena, Jason Isaacs, Scott Eastwood, Brad William Henke, Jim Parrack, Xavier Samuel Formats: DVD, Blu-ray Disc, VOD, Digital, UltraViolet (cloud). Extras: "Blood Brothers" featurette. Blu-ray adds More than 50 minutes of deleted & extended scenes; photo gallery; three featurettes: "Director's Combat Journal," "Armored Warriors: The Real Men Inside the Shermans" and "Taming the Beast: How to Drive, Fire, & Shoot Inside a 30-Ton Tank."(Sony).
April, 1945. As the Allies make their final push in the European Theatre, a battle-hardened army sergeant named Wardaddy (Brad Pitt) commands a Sherman tank and her five-man crew on a deadly mission behind enemy lines. Outnumbered and outgunned, and with a rookie soldier thrust into their platoon, Wardaddy and his men face overwhelming odds in their heroic attempts to strike at the heart of Nazi Germany. Written and directed by David Ayer.
THE JUDGE (2014) Robert Downey Jr., Robert Duvall, Vera Farmiga, Billy Bob Thornton, Vincent D'Onofrio, Jeremy Strong, Dax Shepard, Leighton Meester, Ken Howard, Emma Tremblay, Balthazar Getty, David Krumholtz Formats: DVD, Blu-ray/DVD Combo, VOD, Digital, UltraViolet (cloud). Extras: "Getting Deep With Dax Shepard" featurette. Blu-ray adds commentary by director David Dobkin, "Inside The Judge" featurette, deleted scenes. (Warner).
In "The Judge," Downey stars as big city lawyer Hank Palmer, who returns to his childhood home where his estranged father, the town's judge (Duvall), is suspected of murder. He sets out to discover the truth and along the way reconnects with the family he walked away from years before.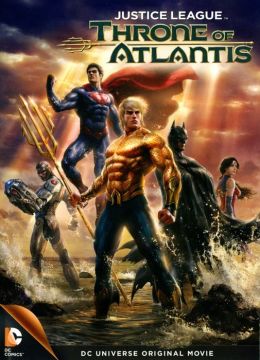 JUSTICE LEAGUE: Throne of Atlantis (2015) Matt Lanter, Sam Witwer, Jason O'Mara, Shemar Moore, Jerry O'Connell, Christopher Gorham, Rosario Dawson, Nathan FillionFormats: Blu-ray/DVD/Ultra-violet combo pack. Extras: Villains of the Deep, Throne of Atlantis: 2014 NY Comic-Con Panel – Panel with James Tucker, Heath Corson, Andrea Romano, Phil Bourassa and Matt Lanter, Robin and Nightwing Bonus Sequence, Scoring Atlantis: The Sound of the Deep, Throne of Atlantis Soundtrack, A Sneak Peak at Batman vs. Robin, TV Episodes Batman: The Brave and the Bold, "Aquaman's Outrageous Adventure!" Batman: The Brave and the Bold, "Evil Under the Sea!" Aquaman, "Menace Of The Black Manta" Justice League Unlimited, "Far from Home" (Warner)
Cyborg discovers an imminent threat in the depths of the oceans so powerful that it rallies together the newly formed Justice League. Meanwhile, wandering thousands of feet above the ocean floor is drifter Arthur Curry, a man with strange powers who may be the last chance to bridge the ancient Atlantean world with our own. Superman, Batman, Wonder Woman and the rest of the Justice League must band together as they face off against warmongering Orm, an army of sea creatures, otherworldly weapons and perilous odds. In this all-new epic adventure from the DC Universe, mankind's only hope of escaping from the darkness lies with the guiding light of a man – Aquaman!