Tags
Related Posts
Share This
Home Entertainment Release Recap for January 6, 2015
Hope the new year has started well for all. January, like December is a quiet time of the year for home entertainment releases. But there are a couple things that have me excited: Anchor Bay is releasing the film of Joe Hill's fairly entertaining HORNS and Shout! Factory is giving us a Blu-ray release of the classic THE BOYS FROM BRAZIL.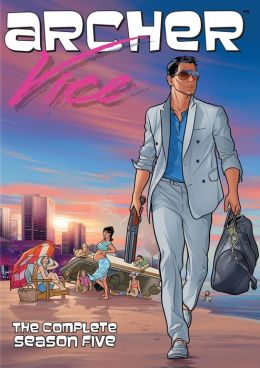 ARCHER: The Complete Season Five (2014) Thirteen episodes. Formats: DVD, Blu-ray Disc. Extras: (Fox).
BLACK SAILS: The Complete First Season (2014) Formats: DVD, Blu-ray Disc, Digital, UltraViolet (cloud). Extras: Behind-the-scenes featurettes: "Black Sails: A Look Inside," "Dress to Kill," "Pirate Camp," "Folklore Is Finished: Pirate Politics," "A Place In History," "Building the Behemoth." (Anchor Bay).
From Starz, BLACK SAILS follows the story of Captain Flint, the most brilliant and feared pirate captain of his day (the 18th century's Golden Age of Piracy in the Caribbean), who takes on a fast-talking young addition to his crew who goes by the name John Silver.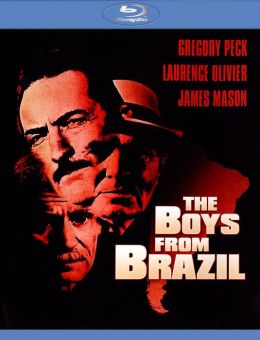 THE BOYS FROM BRAZIL (1978) Gregory Peck, Laurence Olivier, James Mason, Lilli Palmer Formats: Blu-ray $24.97 (SHOUT! FACTORY)
THE GUEST (2014) Dan Stevens, Maika Monroe, Brendan Meyer, Sheila Kelley, Leland Orser. Formats: DVD, Blu-ray/DVD Combo, VOD, Digital, UltraViolet (cloud). Extras: Deleted scenes, Q & A with Dan Stevens, commentary with director Adam Wingard and writer Simon Barrett. (Universal).
Recently discharged from the military, David Collins (Dan Stevens) unexpectedly shows up at the Peterson family's doorstep, claiming to be their late son's Army buddy. Welcomed into their home, the well-mannered stranger becomes part of the family until a shocking wave of violence raises daughter Anna's (Maika Monroe) suspicions that the mysterious ex-soldier is not quite what he seems.
HORNS (2014) Daniel Radcliffe, Juno Temple, Max Minghella, James Remar, Joe Anderson Formats: DVD $24.98, Blu-ray $29.99 Extras: The Making of Horns (Anchor Bay)
A supernatural thriller driven by fantasy, mystery, and romance, Horns follows Ig Perrish (Daniel Radcliffe), the number one suspect for the murder of his girlfriend, Merrin (Juno Temple). Hungover from a night of hard drinking, Ig awakens one morning to find horns growing from his head and soon realizes their power drives people to confess their sins and give in to their most selfish and unspeakable impulses–an effective tool in his quest to discover what happened to his girlfriend and exact revenge on her killer. Based on the best-selling novel by Joe Hill.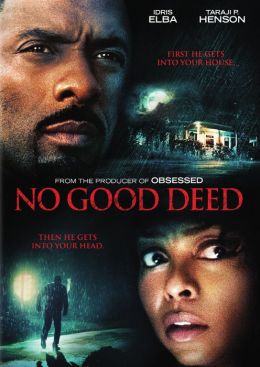 NO GOOD DEAL (2014) Idris Elba, Taraji P. Henson, Leslie Bibb, Kate del Castillo, Henry Simmons, Mirage Moonschein. Formats: DVD, Blu-ray Disc. Extras: "Making a Thriller" featurette. Blu-ray adds "The Thrill of a Good Fight" and "Good Samaritan" featurettes. (Sony).
Terri (Taraji P. Henson) is a devoted wife and mother of two, living an ideal suburban life in Atlanta when Colin (Idris Elba), a charming but dangerous escaped convict, shows up at her door claiming car trouble. Terri offers her phone to help him but soon learns that no good deed goes unpunished as she finds herself fighting for survival when he invades her home and terrorizes her family.