Tags
Related Posts
Share This
Home Entertainment Release recap for June 1st, 2010.
BURN NOTICE: Season Three (2009-10)Jeffrey Donovan, Gabrielle Anwar, Sharon Gless, Bruce Campbell. Extras: "Smash, Crash, Boom: Inside the Burn Notice Stunt Unit," 2009 Comic-con International Panel. $49.98(Fox).
Jeffrey Donovan (Changeling, "Crossing Jordan") plays blacklisted spy Michael Westen, a free agent following his "burn notice" that effectively wiped out his existence: no work history, money or identity. Watching his back are friends, Sam played by Bruce Campbell (Army Of Darkness) and sexy ex-girlfriend Fiona played by Gabrielle Anwar ("The Tudors," Scent Of A Woman), but with friends like this Westen often finds himself in even hotter water!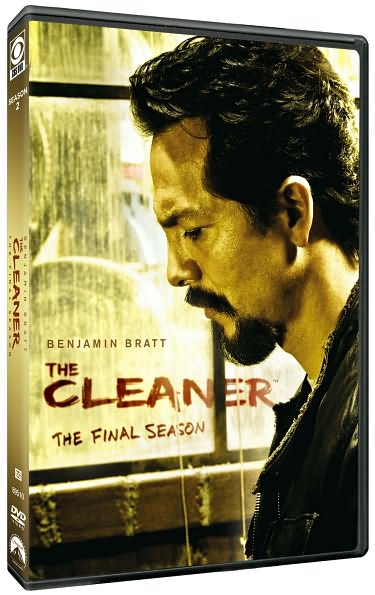 THE CLEANER: The Final Season (2009)Benjamin Bratt, Grace Parks, Kevin Michael Richardson, Esteban Powell, Brett Del Bunono. Extras: "Coming Clean" featurette, "Warren Boyd: The Real Cleaner," gag reel, cast and crew commentary on selected episodes, deleted scenes. $36.98 (CBS/Paramount).
Each week The Cleaner follows Benjamin Bratt as William Banks, a recovering addict who, with his eclectic team, helps others get clean by any means necessary as he struggles to maintain his own rocky personal life. William is the one you want helping a troubled loved one, the one you trust to do whatever is necessary, the man you want by your side in your darkest hour. In the face of tragedy and addiction, William Banks will risk everything to be The Cleaner.
Sergio Leone's trilogy of operatic spaghetti Westerns with Clint Eastwood made the former television star into an international sensation as the scraggly, silent Man with No Name, a wandering rogue with a scheming mind and a sense of humor drier than the dusty, wind-scoured desert. The first in the collection, A Fistful of Dollars, a unique take on Kurosawa's cynical samurai hit Yojimbo, reveals the transformation of the Western hero into a crafty mercenary. The follow-up, For a Few Dollars More, teams Eastwood up in an uneasy alliance with Lee Van Cleef (High Noon) in a tale of revenge. But the masterpiece of the set is The Good, The Bad and The Ugly, an epic scramble for buried gold set against the violence of the Civil War. In this film good is a relative term as three criminals make a series of tenuous partnerships broken in double-crosses and betrayals in Leone's epic vision of the American southwest as endless deserts and clapboard towns infested with gunmen.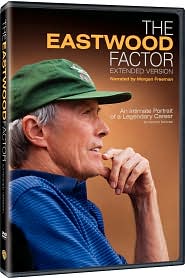 The Eastwood Factor Extended Version. (2010) (Warner).
Documentary, written and directed by critic and film historian Richard Schickel, presents the director-star in a way he's rarely seen — visiting film locations or sites where his movies were created, and on the Warner lot visiting the costume department and Eastwood Scoring Stage, as well as his hometown of Carmel, Calif. Eastwood's candid, intelligent and often humorous interviews about his body of work and the choices he made, along with Schickel's selection of scenes from his movies, results in a rare view of one of our era's great icons. Narrated by Morgan Freeman. This is an expanded version of the 22-minute documentary included in "Clint Eastwood: 35 Films, 35 Years at Warner Bros"; consumers who purchased that set can trade up to this new feature-length version at no cost by visiting www.wbshop.com/Eastwood. $14.97.
Essential Eastwood: Director's Collection "Letters From Iwo Jima," "Million Dollar Baby," "Mystic River" and "Unforgiven." $34.92.(Warner).
Essential Eastwood: Action Collection "Firefox," "Heartbreak Ridge," "Kelly's Heroes" and "Where Eagles Dare." $34.92. (Warner).
FOYLE'S WAR, Set 6 (2010) Michael Kitchen, Anthony Howell $49.99. (Acorn Media).
Returning for a three-episode encore, this enormously popular, award-winning mystery series stars Michael Kitchen (Out of Africa) as Detective Chief Inspector Christopher Foyle, a police investigator in the British coastal community of Hastings. In the immediate aftermath of World War II, Foyle finds his longed-for retirement interrupted by cases involving international intrigue, military racism, and an accused traitor all too willing to go to the gallows.
THE RUSSIAN HOUSE—June 1945. Tracking an escaped Russian POW at the behest of British intelligence, Foyle becomes involved in a murder investigation conducted by his former subordinate, DI Paul Milner. The situation threatens not only their already strained relationship, but also Foyle's life.

KILLING TIME—July 1945. With African American GIs waiting to return Stateside, racial tension, jealousy, and greed combine to create a potentially explosive situation in Hastings.

THE HIDE—August 1945. As DI Milner investigates the murder of a young woman in Brighton, Foyle probes the motives of an accused traitor who refuses to defend himself.
MIDSOMER MURDERS Set 15 (2008) "Blood Wedding," "Shot at Dawn" and "Left for Dead" (the first half of Series Eleven). Extras: Behind-the-scenes documentary on the show's first decade. (Acorn Media).
The cozy villages of Midsomer County reveal their most sinister secrets in these contemporary British television mysteries. Inspired by the novels of Caroline Graham, modern master of the English village mystery, the series stars John Nettles (Bergerac) as the unflappable Detective Chief Inspector Tom Barnaby, with Jason Hughes (This Life) as his earnest, efficient protégé, Detective Sergeant Ben Jones. Guest stars include Daniel Casey, Samantha Bond, Donald Sinden, Malcolm Sinclair, Maggie Steed, and George Cole.
PEANUTS 1970s Collection: Volume 2 (2009) Six remastered TV specials: "Be My Valentine, Charlie Brown," "You're a Good Sport, Charlie Brown," "It's Arbor Day, Charlie Brown," "It's Your First Kiss, Charlie Brown," "You're the Greatest, Charlie Brown" and "What a Nightmare, Charlie Brown." Extras: "Your Groovy, Charlie Brown: A Look at Peanuts in the '70s. $29.98. (Warner).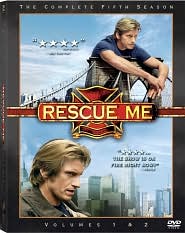 RESCUE ME: Complete Fifth Season (2009-10) Denis Leary, Adam Ferrara, Mike Lombardi, Steven Pasquale, John Scurti. Extras: Deleted Scenes, Rescue Me Dysfunctional Family Dinner, Walking Thru Fire: Surviving Season 5, Danny Does Danger: The Stunts of Rescue Me, Setting the Backfires of Season 5, Gag Reel, Sons of Anarchy $49.95 (Sony)
The men of 62 Truck are back for the Emmy®-nominated fifth season! This season, Denis Leary and the gang deal with death, love, conspiracy theories, alcoholism, cancer and more as they look to the future while under the shadow of a haunting past!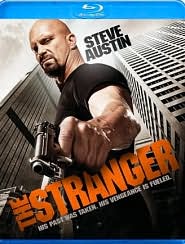 THE STRANGER
(2010) Steve Austin, Adam Beach, Erica Cerra.
Extras
: Behind the Scenes Featurette; Trailer DVD: $29.99, Blu-ray Disc $34.99. (Anchor Bay).
Wrestling star Steve Austin is The Stranger, a man with no name, no memory and absolutely nothing left to lose who finds himself hunted by both the FBI and the Russian mob and decides to fight back.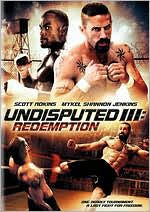 The UNDISPUTED III: Redemption (2010) Scott Adkins, Mykel Shannon Jenkins. DVD: $27.98, Blu-ray: $35.99(New Line).
Eight incarcerated brawlers compete for their freedom in an underground fight to the death funded by a powerful underground gambling ring. The further Boyka (Scott Atkins) works his way up through the ranks, the more powerful his opponents become. Upon realizing that his mysterious benefactors have no intentions of letting the winner reap their reward, Boyka launches into a fierce battle to bring the crooked syndicate crumbling to the ground, and expose their inhumanity in the process.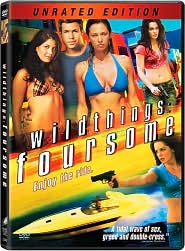 WILD THINGS: Foursome (2010) John Schneider, Ashley Parker Angel, Jillian Murray, Marnette Patterson. Unrated. DVD: $24.96, Blu-ray: $30.95 . (Sony).
Next film in the "Wild Things" series about hot blooded sex and cold blooded murder. A murdered hotel millionaire's son finds himself tangled up in a game of seduction and murder after a raunchy night with three beautiful women.