Tags
Related Posts
Share This
Home Entertainment Release recap for March 15th 2011
This week offers up the latest Batman title from Warner as well as a couple of top notch dramas.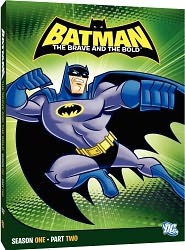 BATMAN: THE BRAVE AND THE BOLD SEASON 1 PART 2
(2008-09) $19.98. (Warner).
Batman wings into an exciting new era, teaming with a mighty honor roll of DC Comics Super Heroes in this action-packed series. Through the show's final 13 Animated Adventures in this 2-Disc Collection, the Dark Knight allies with Aquaman, Plastic Man, Blue Beetle, Red Tornado, Green Arrow, Wildcat, Deadman, Bronze Tiger and Atom to take on an array of evildoers ranging from mad scientists to intergalactic crooks, from power-mad dictators to out-of-control teenagers. He even travels to a parallel world, becoming the villainous Owlman! In this cool, cutting-edge and often funny series bringing back old-school comic-book styling and dry wit to crimefighting, Batman faces any peril – including other heroes stealing the show – in his relentless pursuit of justice.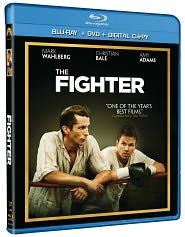 THE FIGHTER
(2010) Mark Wahlberg, Christian Bale, Amy Adams, Melissa Leo. DVD" $29.99, Blu-ray/DVD combo: $39.99 Extras: "The Warrior's Code: Filming The Fighter," commentary by director David O. Russell. Blu-ray also has "Keeping the Faith," deleted scenes. (Paramount).
Academy Award® Nominees Mark Wahlberg (The Departed), Christian Bale (The Dark Knight) and Amy Adams (Doubt) star in this "remarkable" film*. Based on a true story, two brothers, against all the odds, come together to train for a historic title bout that has the power to reunite their fractured family and give their hard-luck town what it's been waiting for: pride. Micky Ward (Wahlberg) is a struggling boxer long overshadowed by his older brother and trainer, Dicky (Bale), a local legend battling his own demons. Their explosive relationship threatens to take them both down – but the bond of blood may be their only chance for redemption.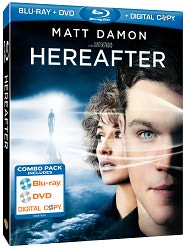 HEREAFTER
(2010) Dir.: Clint Eastwood; Matt Damon, Cecile de France, Frankie and George McLaren, Jay Mohr, Bryce Dallas Howard, Marthe Keller, Thierry Neuvic, Derek Jacobi. DVD: $28.98 Blu-ray/DVD combo: $35.99 Extras: "Tsunami! Recreating a Disaster," "Hereafter's Locations: Casting the Silent Characters," "The Eastwood Factor — Extended Edition" documentary. Blu-ray Disc also has "Is There Life After Death?," "Clint on Casting," "Delving Into the Hereafter," "Twin Bonding," "French Speaking French," "Why the White Light?" (Warner).
George (Matt Damon) is a blue-collar American with a special connection to the afterlife dating from his childhood. French journalist Marie (Cécile de France) has a near-death experience that shakes her reality. And when London schoolboy Marcus (Frankie and George McLaren) loses the person closest to him, he desperately needs answers. Each seeking the truth, their lives will intersect, forever changed by what they believe might – or must – exist in the hereafter.