Tags
Related Posts
Share This
Home Entertainment Release Recap for March 31, 2015
This week has Acorn Media bringing us the characters of Kate Atkinson (CASE HISTORIES) and Jonathon Gash (LOVEJOY) , as well as Christopher Nolan's latest fascinating, and sometimes goofy, epic flick.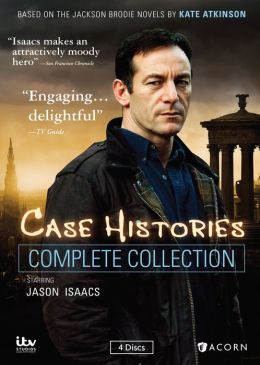 CASE HISTORIES Complete Collection (2011, 2013) Based on the bestselling novels by Kate Atkinson. Jason Isaacs stars as Jackson Brodie, a former Edinburgh cop turned private detective. Tough but good-hearted, Brodie can't turn a blind eye to injustice and people in need. Although it does little to line his pockets, he finds himself investigating everything from lost cats to missing children and killers on the run. Four-disc set with nine episodes. Formats: DVD ($59.99). Extras: Behind-the-scenes featurettes, cast and crew interviews. (Acorn Media).

THE IMITATION GAME (2014) Benedict Cumberbatch, Keira Knightley, Matthew Goode, Rory Kinnear, Allen Leech, Charles Dance, Mark Strong. Formats: DVD ($29.99), Blu-ray Disc ($34.99). Extras: "The Making of The Imitation Game," deleted scenes, commentary. Blu-ray adds "Q&A Highlights." (The Weinstein Company/Anchor Bay Entertainment).
During the winter of 1952, British authorities entered the home of mathematician, cryptanalyst and war hero Alan Turing (Benedict Cumberbatch) to investigate a reported burglary. They instead ended up arresting Turing himself on charges of "gross indecency" – an accusation that would lead to his devastating conviction for the criminal offense of homosexuality. Little did officials know they were actually incriminating the pioneer of modern-day computing. Famously leading a motley group of scholars, linguists, chess champions and intelligence officers, he was credited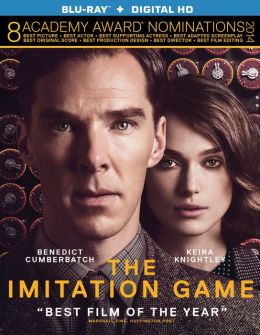 with cracking the so-called unbreakable codes of Germany's World War II Enigma machine. An intense and haunting portrayal of a brilliant, complicated man, "The Imitation Game" is the story of a genius who under nail-biting pressure helped to shorten the war and, in turn, save thousands of lives.
INTERSTELLAR (2014) Director: Christopher Nolan. Stars: Matthew McConaughey, Anne Hathaway, Michael Caine, Jessica Chastain, Casey Affleck, John Lithgow, Ellen Burstyn, Wes Bentley, William Devane. Formats: DVD, Three-disc Blu-ray/DVD Combo ($39.99) , DVD ($29.99). Blu-ray extras: "The Science of Interstellar" extended cut of the broadcast special; "Plotting an Interstellar Journey" featurette discusses the film's origins, influences and narrative photo for Interstellar designs; Life on Cooper's Farm" featurette brings Americana and the grounded nature of a farm to a sci-fi space movie; "The Dust" featuette on how cast and crew avoided sand blindness, and how to create, and clean up after, a catastrophic dust storm; "TARS and CASE" featurette on designing and building these unique characters and how they were brought to life on set and in the film; "Cosmic Sounds" featuette on the concepts, process, and recording of Hans Zimmer's unforgettable score; "The Space Suits" featurette on the design and build of the suits and helmets, and what it was like to wear them; "The Endurance" featurette explores the massive set with a guided tour by production designer Nathan Crowley; "Shooting in Iceland: Miller's Planet/Mann's Planet" featurette; "The Ranger and the Lander" spaceships featurette; "Miniatures in Space"; "The Simulation of Zero-G" featurette on the various methods that the filmmakers used to create a zero gravity environment; "Celestial Landmarks" featurette on how the filmmakers used practical special effects informed by real scientific equations to give the illusion of real space travel for both the actors and the audience; "Across All Dimensions and Time" featurette on t the concept and design of the Tesseract, which incorporated a practical set rather than a green screen; "Final Thoughts" in which the cast and crew reflect back on their Interstellar experience; theatrical trailers. For a limited time, the Blu-ray Combo Pack will also include an authentic, collectible "Interstellar" film cell from an original 70MM IMAX print of the film. (Paramount).
Sci-Fi adventure from the director of "Inception" and "The Dark Knight" chronicles the adventures of a group of explorers who make use of a newly discovered wormhole to surpass the limitations on human space travel and conquer the vast distances involved in an interstellar voyage. In Earth's future, a global crop blight and second Dust Bowl are slowly rendering the planet uninhabitable. Professor Brand (Michael Caine), a brilliant NASA physicist, is working on plans to save mankind by transporting Earth's population to a new home via a newly discovered wormhole in the far reaches of the solar system. But first, Brand must send former NASA pilot turned farmer Cooper (Matthew McConaughey) and a team of researchers through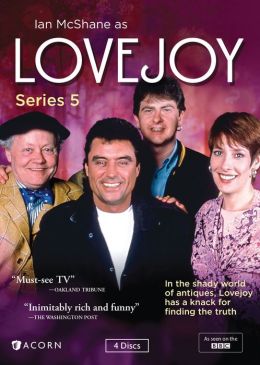 the wormhole and across the galaxy to find out which of three planets could be mankind's new home.
LOVEJOY, Series 5 (1993) Four-disc set with 14 episodes, $49.99. Formats: DVD ($49.99). (Acorn Media).
Based on the novels by Jonathan Gash. Ian McShane stars as Lovejoy, a rascal of an antiques dealer with a heart of gold. Lovejoy's world faces upheaval — and not just from the risky deals made by the cunning antiques dealer. After a change in Lady Jane's (Phyllis Logan) circumstances, Lovejoy loses the companionship of one of his most-trusted confidants. But lovely auctioneer Charlotte Cavendish (Caroline Langrishe) soon becomes the (mostly) unyielding object of his affections. Tinker (Dudley Sutton) takes on an assistant, Beth (Diane Parish), whose youthful exuberance and flair for the trade breathe new life into the team's dicey operation. That's good news for Lovejoy, since he'll need all the help he can get to withstand the challenges that lie ahead — such as impending eviction, an attempt on his life, and a perilous journey to America.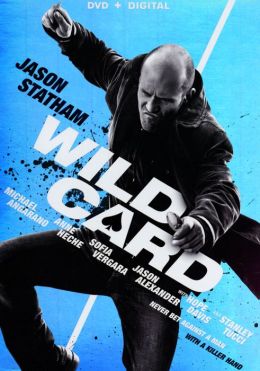 WILD CARD (2014) Jason Statham, Michael Angarano, Milo Ventimiglia, Dominik García-Lorido, Anne Heche, Sofia Vergara, Max Casella, Jason Alexander, Hope Davis, Stanley Tucci.  Formats: DVD ($19.99), Blu-ray ($24.99) . Extras: "Original Sin: Las Vegas and the Characters of Wild Card" featurette, "Script Vignette" featurette, commentary with director Simon West. (Lionsgate).
Nick Wild (Statham) is a Las Vegas bodyguard with lethal professional skills and a personal gambling problem. When a sadistic thug beats his friend, Nick strikes back, only to find out the thug is the son of a powerful mob boss. Suddenly Nick is plunged into the criminal underworld, chased by enforcers and wanted by the mob.