Tags
Related Posts
Share This
Home Entertainment Release Recap for November 25th, 2014
The most notable release for this week is THE EXPENDABLES 3, the third film in the action series. The cast keeps getting bigger, but the box offices smaller. Kino Lorber is presenting a pair of Robert Altman films from the early 1970s, including his take on Raymond Chandler's THE LONG GOODBYE.
THE EXPENDABLES 3 (2014) Sylvester Stallone, Jason Statham, Jet Li, Antonio Banderas, Kelsey Grammer, Wesley Snipes, Dolph Lundgren, Randy Couture, Terry Crews, Kellan Lutz , Ronda Rousey, Glen Powell, Victor Ortiz, Robert Davi, Mel Gibson, Harrison Ford, Arnold Schwarzenegger. Blu-ray extras: Unrated Extended Edition, "The Expendables 3" documentary, "New Blood: Stacked and Jacked" featurette, "The Total Action Package" featurette, "Christmas Runs the Gauntlet" extended scene, gag reel. Formats: DVD ($29.95) , Blu-ray/DVD Combo ($39.95) (Lionsgate)
Barney (Sylvester Stallone), Christmas (Jason Statham) and the rest of the team comes face-to-face with Conrad Stonebanks (Mel Gibson), who years ago co-founded The Expendables with Barney. Stonebanks subsequently became a ruthless arms trader and someone who Barney was forced to kill … or so he thought. Stonebanks, who eluded death once before, now is making it his mission to end The Expendables — but Barney has other plans. Barney decides that he has to fight old blood with new blood, and brings in a new era of Expendables team members, recruiting individuals who are younger, faster and more tech-savvy. The latest mission becomes a clash of classic old-school style versus high-tech expertise in the Expendables' most personal battle yet.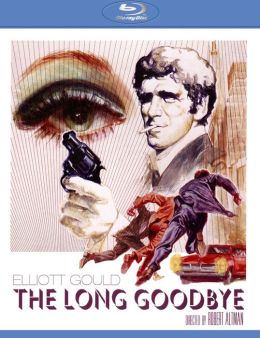 THE LONG GOODBYE (1973) Dir: Robert Altman; Elliot Gould, Nina van Pallandt, Sterling Hayden, Formats: Blu-ray ($29.95), DVD ($19.95) (Kino Lober)
Elliott Gould (M*A*S*H*) gives one of his best performances as a quirky, mischievous Philip Marlowe in Robert Altman's (Thieves Like Us) fascinating and original send-up of Raymond Chandler's classic detective story. Co-starring Nina Van Pallandt, Sterling Hayden, Mark Rydell and Henry Gibson with a screenplay Leigh Brackett (The Big Sleep), The Long Goodbye is a gloriously inspired tribute to Hollywood with an ending that's as controversial as is it provocative. Private eye Philip Marlowe (Gould) faces the most bizarre case of his life, when a friend's apparent suicide turns into a double murder involving a sexy blonde, a disturbed gangster and a suitcase of drug money. But as Marlowe stumbles toward the truth, he soon finds himself lost in a maze of sex and deceit – only to discover that in L.A., if love is dangerous… friendship is murder.
MASTERPIECE MYSTERY!: INSPECTOR LEWIS 7 (2014) Kevin Whately, Laurence Fox Two-disc set with three episodes. Formats: DVD: ($29.99), Blu-ray Disc ($34.99) (PBS Distribution)
Kevin Whately and Laurence Fox return for a seventh season of the beloved "Inspector Lewis" series. Hathaway has been promoted to Inspector after an extended break from the force, and Lewis is adjusting to retired life until he's asked to team up with his old colleague. With their partnership renewed under altered circumstances, the duo continues to solve crimes in the seemingly perfect academic haven of Oxford, England.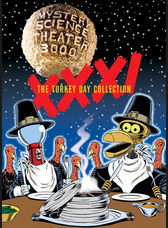 MST3K: Volume XXXI, The Turkey Day Collection (2014) This collection comes in a Collector's Edition Tin and features Jungle Goddess, The Painted Hills, The Screaming Skull and Squirm. Extras: New and Exclusive Turkey Day Intros By Joel Hodgson, Inside The Turkey Day Marathon, Interview with Squirm Star Don Scardino, This Film May Kill You: Making The Screaming Skull
Gumby and Clokey, Bumper To Bumper: Turkey Day Through the Years and 4 Exclusive Mini-Posters By Artist Steve Vance Format: DVD ($64,99) (SHOUT! Factory)
MST'ies and bowlers share an enduring love of turkeys. This latest collection of episodes from the cult comedy series Mystery Science Theater 3000 bowls a perfect game — four turkeys — as comic kingpins Joel, Mike and their robot teammates Tom Servo and Crow riff strike after strike. Not a single instance of bad acting, bad writing or bad filmmaking is spared. This promises to be a Thanksgiving match for the ages and, needless to say, you will have a ball. Whether it's ten frames or 24 per second, the snarky anarchy of MST3K will be right up your alley. Happy Turkey Day!
THE NOVEMBER MAN (2014) Pierce Brosnan, Luke Bracey, Olga Kurylenko, Bill Smitrovich, Amila Terzimehic. Extras: The Making of The November Man, Brosnan Is Back! featurette, Bringing Belgrade to the Big Screen featurette, Commentary by Pierce Brosnan, Director Roger Donaldson and Producer Beau St. Clair and Theatrical Trailer. Formats: DVD ($29.98), Blu-ray ($39.99) (Fox).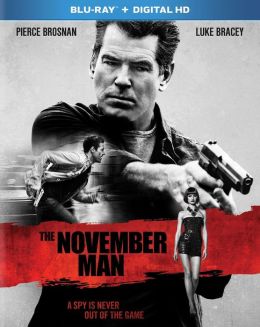 A legendary ex-CIA agent emerges from retirement to protect a witness, but his mission lands him in the sights of his former protégé in this cat-and-mouse spy thriller based on the novel There are no Spies by Bill Granger. Having serves the CIA loyally for years, Peter Devereaux (Pierce Brosnan) retreates to Switzerland to live out the rest of his days in peace. Peter finds himself drawn back into the fray, however, when he's tasked with watching after Alice Fournier (Olga Kurylenko) – a witness who some very powerful people would rather see silenced. Meanwhile, Peter meets his match in the form of David Mason (Luke Bracey), the very agent he once trained. Now, with the bullets flying from all sides, Peter must survive long enough to protect Alice, and root out the mole who has put his entire mission in jeopardy.

STRETCH (2014) Patrick Wilson, Ed Helms, James Badge Dale, Brooklyn Decker, Jessica Alba, Ray Liotta, David Hasselhoff. Formats: DVD ($19.99) (Universal).
A hard-luck limo driver struggling to go straight and pay off a debt to his bookie takes on a job with a crazed passenger whose sought-after ledger implicates some seriously dangerous criminals.
THIEVES LIKE US (1974) Dir: Robert Altman; Keith Carradine, Shelley Duvall, John Schuck, Louis Fletcher, Tom Skerritt Formats: Blu-ray ($29.95), DVD ($19.95)(Kino Lorber)
Never has a film portrayed the life of on-the-run bank robbers with such conviction, violence and pathos. Set in Mississippi during the 1930s Depression, Thieves Like Us is wonderfully directed by one of America's most revered filmmakers, Robert Altman (The Long Goodbye). Based on Edward Anderson's novel, the film is layer-deep with characterization that gets better every time you look at it. Convicted murderer Bowie (Keith Carradine, Southern Comfort) is as tough as the come. So tough, in fact, he's made a daring prison escape and has gone on the lam with two buddies. On a rampage across the country, this armed and dangerous trio is soon wanted for a series of violent bank robberies. But when they hole up in a rural farmhouse, Bowie falls for a young woman (Shelley Duvall, The Shining). And as the law draws closer to their hideout, and chances for escape dwindle as the young lover's future looks as doubtful as his surviving the impending blaze of gunfire.