Tags
Related Posts
Share This
Home Entertainment Release Recap for October 28th, 2014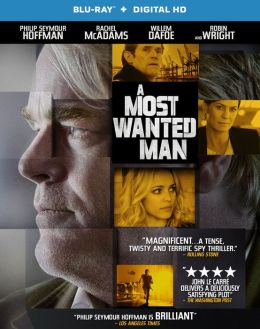 An old feature returns. Starting today, we will give you a look at the notable home entertainment releases that are either crime related or simply pique our interest. This week's releases include the characters of Agatha Christie, PD James, John Le Carre, Jonathon Gash, Ann Cleeves, Elmore Leonard and Marcus Sakey. Also of note is Shout! Factory's WKRP IN CINCINNATI: The Complete Series release that features most of the original music.
A MOST WANTED MAN (2014) Grigoriy Dobrygin, Philip Seymour Hoffman, Homayoun Ershadi, Mehdi Dehbi, Neil Malik Abdullah Format: DVD ($26.98), Blu-ray ($29.99) Extra: The Making of A Most Wanted Man, Spymaster: John le Carré in Hamburg (Lionsgate)
German intelligence agent Günther Bachmann (Hoffman) must race against time to solve a perilous mystery: Is the half-Chechen, half-Russian Muslim who's surfaced in Hamburg a victim seeking refuge…or a terrorist seeking revenge? Hoffman's mesmerizing turn as Bachmann will glue you to your seat until the final, shattering conclusion of this John le Carré thriller.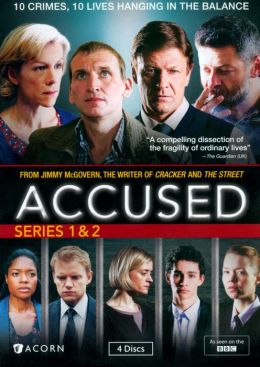 ACCUSED, Series 1 & 2 (2010-13) Formats: Four-disc DVD, $59.99. Extras: Behind-the-scenes featurette. (Acorn Media).
Star-studded and award-winning BBC anthology series of 10 gripping tales — from Series 1 (2010) and Series 2 (2012), which have not been broadcast in the U.S. Each episode reveals a crime through the eyes of the perpetrator, revealing how — and more importantly, why — it happened. Some characters are guilty, some are innocent, and others fall somewhere in between. But they're all ordinary people whose lives have quickly gone sideways — and they all stand accused. Stars Sean Bean, Peter Capaldi, Olivia Colman, Andy Serkis, Christopher Eccleston, Stephen Graham, Juliet Stevenson.
DELIVER US FROM EVIL (2014) Eric Bana, Edgar Ramirez, Olivia Munn, Joel McHale.Formats: DVD, Blu-ray Disc, VOD, Digital, UltraViolet (cloud). Extras: Commentary by director Scott Derrickson, "Illuminating Evil: Making Deliver Us From Evil" behind-the-scenes featurette. Blu-ray adds "Deliver Us From Demons" all-access look at the production's approach to creating a very frightening demonic presence; "The Two Sergeants" behind-the-scenes exploration of the collaboration and process used by Ralph Sarchie and the actor playing "Ralph Sarchie," Eric Bana; "The Demon Detective" intimate interview with Ralph Sarchie on his experiences. (Sony).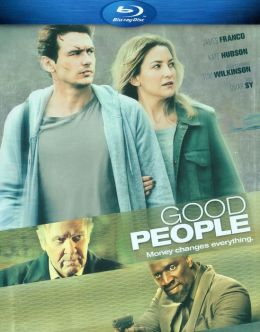 A New York police officer Ralph Sarchie (Eric Bana) begins investigating a series of bizarre and disturbing inexplicable crimes. When he uncovers that the crimes are of super-natural origins, he must join forces with an unconventional priest (Edgar Ramirez), schooled in the rituals of exorcism, to combat the frightening and demonic possessions that are taking over and terrorizing their city. Filled with action and thrilling suspense, the film is inspired by the book, which details Sarchie's bone-chilling real-life cases.
GOOD PEOPLE (2014) James Franco, Kate Hudson, Anna Friel, Omar Sy, Tom Wilkinson Formats: DVD ($28.99), Blu-ray ($29.99) Extras: Making of featurette, Trailer (Millennium)
After moving to London to renovate an old family home, an American couple ends up with a large amount of debt. While trying to figure out how to handle the situation, a tenant in the home dies and leaves behind a great sum of money, which the couple finds. After deciding to keep the money and use it towards their debts, the very unhappy thief who originally stole it comes to collect what he considers his—by any means necessary.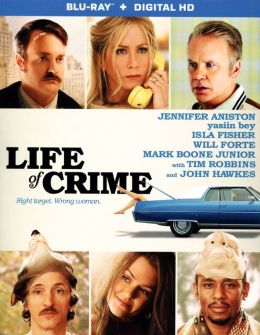 LIFE OF CRIME (Based on Elmore Leonard's SWITCH) (2014) Jennifer Aniston, Tim Robbins, Mark Boone Junior, Yasiin Bey, Isla Fisher, Will Forte, John Hawkes. Formats: DVD, Blu-ray Disc, VOD, Digital, UltraViolet (cloud). Extras: Commentary with screenwriter-director Daniel Schechter and actor Will Forte, "Behind-the-Scenes of Life of Crime" featurette, "Envisioning the Big Picture: Shooting Crime" featurette, "Hit & Run: Choreographing Mayhem" featurette, deleted scenes. (Lionsgate).
What is a woman to do when she is kidnapped by a pair of enterprising criminals looking to make a big buck on her ransom only to find out her husband isn't willing to pay the price. Why? Because he has fallen for another woman and is having an affair behind her back. The only other course left then would be to join your jailers in getting back.

LOVEJOY, Series 3 (1992) Ian McShane, Phyllis Logan, Dudley Sutton, Chris Jury Four-disc set with 13 episodes, $49.99. Formats: DVD. (Acorn Media).
Lovejoy returns to England after a holiday in Spain and becomes romantically involved with one of Lady Jane's friends. He helps an Australian businessman shop for antiques, is almost swindled by an ancient Chinese terra cotta pig, acquires an old Scottish sword, rescues Lady Jane, and follows a trail of diamonds to Prague. Guest stars include Joanna Lumley, Minnie Driver, Michael Kitchen, and Dougray Scott.
MASTERPIECE MYSTERY!: DEATH COMES TO PEMBERLEY (2014) Anna Maxwell Martin, Matthew Rhys, Matthew Goode, Jenna Coleman. Formats: DVD ($24.99), Blu-ray Disc ($29.99). (PBS Distribution).
It is the eve of the Darcy' annual ball at their magnificent Pemberley estate. Darcy and Elizabeth, now six years married, are relaxing with their guests after supper when the festivities are brought to an abrupt halt. A scream calls them to the window and a hysterical Lydia Wickham tumbles out of a carriage shrieking, Murder! What follows is the somber discovery of a dead man in Pemberley woods, a brother accused of murder, and the beginning of a nightmare that will threaten to engulf Pemberley and all the Darcys hold dear. Adapted from P.D. James clever whodunit, this delicious homage to Jane Austen's beloved Pride and Prejudice stars Anna Maxwell Martin (Bleak House), Matthew Rhys (The Americans), Matthew Goode (The Good Wife), and Jenna Coleman (Doctor Who). Elizabeth and Darcy never knew marriage would be like this!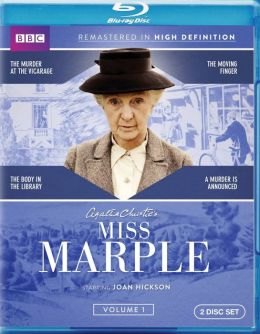 MISS MARPLE: Volume One (1986-1989) Joan Hickson Format: Blu-ray $44.98 Extras: "A Very British Murder, Part 1," the first episode of a three-part series documenting the British national obsession with murder mysteries. (BBC Home Entertainment).
Gather your wits and join best-selling author Agatha Christie's popular sleuth Miss Jane Marple in four delightfully baffling mysteries starring Joan Hickson (Century) – the actress Christie herself wanted for the title role. The episodes have been completely remastered to high definition quality from the original film elements by BBC Studios and Post Production's Digital Media Services team.
NIGHTBREED: The Director's Cut (1990) Formats: A 5,000 unit Limited-Edition three-Disc Blu-ray set ($79.97) and a Special Edition DVD & Blu-ray Combo ($29.93). Extras: New Director's Cut presentation of the film which contains over 40 minutes of new and altered footage, Introduction by writer/director Clive Barker and restoration producer Mark Alan Miller, Audio Commentary by writer/director Clive Barker and restoration producer Mark Alan Miller , Tribes of the Moon: The Making of Nightbreed featuring interviews with Craig Sheffer, Anne Bobby, Doug Bradley and more… (72 minutes) Making Monsters – interviews with makeup effects artists Bob Keen, Martin Mercer and Paul Jones (42 minutes), Fire! Fights! Stunts! 2nd Unit Shooting – an interview with Andy Armstrong (20 minutes) Original Theatrical Trailer. (Shout! Factory)
Boone (Craig Sheffer) may be a troubled young man, but his troubles are just beginning. Set up as the fall guy in a string of slasher murders, he decides he'll hide by crossing the threshold that separates 'us'from 'them'and sneak into the forbidden subterranean realm of Midian. Boone will live among the monsters. 
Hellraiser creator Clive Barker writes (adapting his novel Cabal) and directs this vivid leap into horror that asks: in the battle of man vs. monster, who's really the monster? The answer supplies flesh-crawling suspense, sudden fear, a colorful Danny Elfman score and a creepy array of shape-shifting beings. They are the Nightbreed, denizens of a world beyond death, beyond the imagination, perhaps beyond anything you've seen.
The Nightbreed Director's Cut is an entirely different film than the one which was released in theaters. Its 20 minutes longer than the theatrical cut, but it contains over 40 minutes of new and altered footage. Clive oversaw the reconstruction and edit himself, personally ensuring that, at long last, he was able to tell the story he always wanted to tell, but until now, had never been given the chance. Once the scenes were reordered, and the original film footage restored, the entire film received a brand new sound mix and color pass. It is, in every way, a different movie. It contains more story, more monsters, and there's even a musical number. Ultimately, what we've delivered is a love story 25 years in the making.
PLASTIC (2014) Ed Speleers, Will Poulter, Alfie Allen, Sebastian De Souza, Emma Rigby, Thomas Kretschmann.Formats: DVD ($20.99). (ARC Entertainment).
A group of young and gifted white-collar criminals con their way into a luxurious life of other people's money and plastic until they inadvertently steal from a sadistic crime boss and they find that they're on the hook for two million due in two weeks. The only way they can acquire that much cash is to scheme their way through the most high-stakes heist of their lives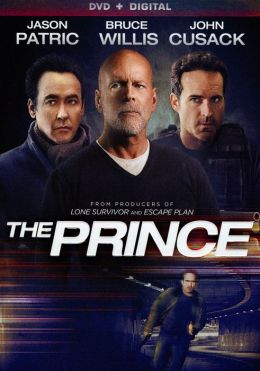 THE PRINCE (2014) Jason Patric, Bruce Willis, John Cusack, Jung Ji Hoon aka Rain, Jessica Lowndes, Johnathon Schaech, Gia Mantegna, Curtis "50 Cent" Jackson. Formats: DVD ($19.98), Blu-ray Disc ($24.99) Extras: Commentary with director Brian Miller and actor Jason Patric, "Capturing The Prince: Behind the Scenes" featurette, interviews with cast and crew, extended scenes. (Lionsgate).
When a single father's only daughter goes missing from college, this one time thug must travel across the country in order to find her. This action packed thriller brings a former mob enforcer out of retirement, along with his best friend, to reenter their formal lives they once led in the criminal world. In order to save his daughter, the former tatted out mob enforcer must confront his previous rival in the mobster underworld.
THE RECKONING (2014) Viva Bianca, Luke Hemsworth, Hannah Mangan Lawrence, Jonathan LaPaglia. Formats: DVD ($19.98). Extras: "Making of The Reckoning featurette"; director John V. Soto interview; cast interviews with Jonathan LaPaglia, Luke Hemsworth, Hannah Mangan Lawrence and Viva Bianca; director of photography Jason Thomas interview; photo gallery. (Anchor Bay).
Troubled detective Robbie Green (Jonathan LaPaglia) discovers a mysterious video while investigating the roadside execution-style murder of his partner, Jason (Luke Hemsworth). The footage, shot by two teenagers, reveals murky details behind the death of a sibling in an unsolved hit and run case. The teens have since gone missing, and as the detective retraces their journey to find them, he quickly uncovers a bloody trail of murder…that leads all the way back to him!.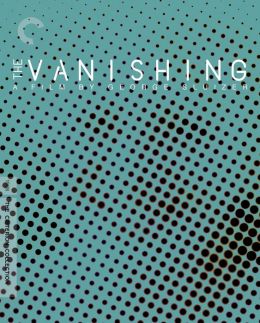 THE VANISHING (1988)  Formats: DVD, Blu-ray Disc. Extras:  New 2K digital restoration, with uncompressed monaural soundtrack on the Blu-ray. New interview with director George Sluizer; new interview with actor Johanna ter Steege; trailer; an essay by critic Scott Foundas. (The Criterion Collection).
A young man embarks on an obsessive search for the girlfriend who mysteriously disappeared while the couple were taking a sunny vacation trip, and his three-year investigation draws the attention of her abductor, a mild-mannered professor with a diabolically clinical mind. An unorthodox love story and a truly unsettling thriller, Dutch filmmaker George Sluizer's "The Vanishing" unfolds with meticulous intensity, leading to an unforgettable finale that has unnerved audiences around the world.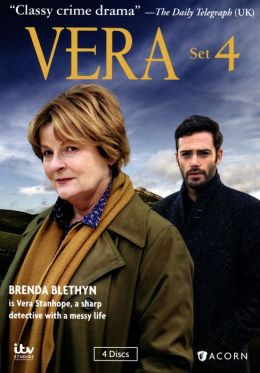 VERA, Set 4 (2014) Four-disc set with four episodes, $59.99. Formats: DVD. Extras: Photo galleries (Acorn Media).
Two-time Oscar® nominee Brenda Blethyn (Little Voice, Secrets & Lies) stars in a new British detective series based on the bestselling mysteries by Ann Cleeves. DCI Vera Stanhope is a solitary, obsessed, caustic, brilliant investigator, and a bit disheveled; think female Columbo. Filmed in the Northumberland villages of the original books, the set includes four feature-length, character-driven crime dramas.
WKRP IN CINCINNATI: The Complete Series (1978-82) Thirteen-disc set with 90 episodes, $139.99.  Formats: DVD. Extras: "Do My Eyes Say Yes?" featurette; "A Fish Story Story" featurette; "WKRP In Cincinnati: A Paley Center Reunion, a panel discussion from 2014 featuring cast members Howard Hesseman, Loni Anderson, Tim Reid, Gary Sandy, and Jan Smithers, executive producer/writer Hugh Wilson, director Asaad Kelada, and the director of the show's pilot, Jay Sandrich, all moderated by rock radio legend Jim Ladd. (Shout! Factory).
"WKRP in Cincinnati" has had a complicated history of music rights restrictions. To make this the most comprehensive DVD release possible, Shout! Factory has done its best to include every scene uncut and with as much original music as possible, including tracks by artists such as The Rolling Stones, Bruce Springsteen, AC/DC, Eric Clapton, Bob Marley, The Doors, Grateful Dead, Blondie, Tom Petty, The Cars, Elvis Costello, Marvin Gaye, Paul McCartney and Wings, Van Morrison, The Police, Otis Redding & more.