Tags
Related Posts
Share This
Home Entertainment Weekly Release Recap for May 25th.

A COLD WAR SPY COLLECTION (THE GLORY BOYS & THE CONTRACT) Extras: Biographies of the cast and of author Gerald Seymour (Harry's Game). SRP: $39.99 (Acorn Media)
Based on the books by bestselling novelist and espionage expert Gerald Seymour (Harry's Game), these two complete
dramas find the British intelligence service taking on some of its most implacable foes—international terrorists and the Soviet bloc.

The Glory Boys
A joint Palestinian-IRA hit team sets out to kill an Israeli nuclear scientist (Oscar® winner Rod Steiger, In the Heat of the Night) visiting London—and a British agent (Anthony Perkins, Psycho) is charged with stopping them. Tension builds throughout this finely honed thriller, as hunter becomes hunted and predator turns prey. BAFTA winner Joanna Lumley (Shirley Valentine, Absolutely Fabulous) and Alfred Burke (Public Eye) give terrific supporting performances. The Glory Boys was broadcast nationally on TBS in the
1990s.

The Contract
The British intelligence office calls a former operative back into service to help the Soviets' leading missile designer escape to the West. In this riveting Cold War drama, the action heats up when family loyalties prove as important as politics. A sterling cast of British actors delivers superb performances in this Cold War drama. Starring
Kevin McNally (Pirates of the Caribbean, Valkyrie), Bernard Hepton (Tinker,
Tailor, Soldier, Spy; Smiley's People), and James Faulkner (The Bank Job).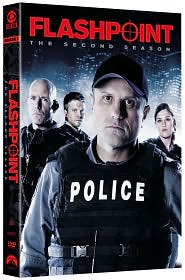 FLASHPOINT: The Second Season (2009) Hugh Dillon, Amy Jo Johnson, David Paetkau, Enrico Colantoni, Sergio Di Zio. Extras: Stunts and weapons featurettes. $42.99.(Paramount).
Flashpoint is a drama which depicts the emotional journey into the tough, risk-filled lives of a group of cops in the SRU (inspired by Toronto's Emergency Task Force). It's a unique unit that rescues hostages, busts gangs, defuses bombs, climbs the sides of buildings and talks down suicidal teens. Members of a highly-skilled tactical team, they're also trained in negotiating, profiling and getting inside the suspect's head to diffuse the situation to try and save lives.

GEORGE GENTLY: Series 2 Martin Shaw, Lee Ingleby. Extras: Text interviews with Martin Shaw, Lee Ingleby, production notes from producer Johann Knobel, and historical facts about 1964. $59.99 (Acorn Media)
The popular mystery series based Alan Hunter's long-running series of detective novels set amid the upheavals and excesses of 1960s Britain. Likened to Foyle's War and Midsomer Murders, this series finds Inspector George Gently (Martin
Shaw, Judge John Deed, The Professionals) confronting sex-club entrepreneurs,
corrupt politicians, gangs, and more.

Bringing an air of world-weary dignity to his role, Shaw returns as Inspector George Gently, a former Scotland Yard sleuth now tracking murderers in Britain's North Country. Far from London, these once-quiet counties are just beginning to feel the social and political changes of the 1960s. The menacing crimes test even Gently's big-city experience and hard-won wisdom. And his impulsive young protégé, Sergeant Bacchus (Lee Ingleby, Nicholas Nickleby), tests nearly all of his patience.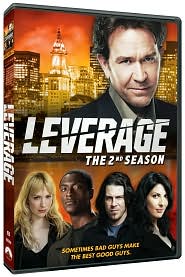 LEVERAGE The Second Season (2009-10)Timothy Hutton, Gina Bellman, Jeri Ryan Extras: Commentary, Q&A with the series' creators, set tour, spoof video, Season Two wrap party, gag reel, behind-the-scenes featurettes. $39.99 (Paramount).
Leverage is a slick and crafty drama following a team of thieves, hackers and con artists who act as modern-day Robin Hoods, standing up for the little guy who has been victimized by the rich and powerful. In this riveting and timely second season, the team takes on corrupt bankers, high fashion, the tabloid media and, most shockingly, an old nemesis from their past!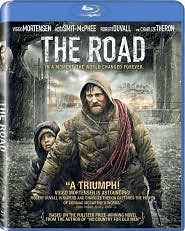 THE ROAD (2009) Viggo Mortensen, Robert Duvall, Charlize Theron, Guy Pearce, Kodi Smit-McPhee. Extras: "The Making of The Road," deleted scenes, commentary by director John Hillcoat DVD: $27.96, blu-ray: $34.95 (Weinstein/Sony).
From Cormac McCarthy, author of No Country For Old Men, comes the highly anticipated big screen adaptation of the beloved, best-selling and Pulitzer Prize-winning novel, The Road. An all-star cast are featured in this epic post-apocalyptic tale of the survival of a father and his young son as they journey across a barren America that was destroyed by a mysterious cataclysm. A masterpiece adventure, The Road boldly imagines a future in which men are pushed to the worst and the best that they are capable of – a future in which a father and his son are sustained by love.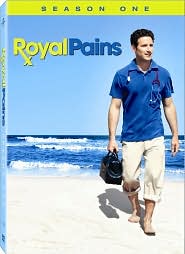 ROYAL PAINS: Season One (2009) Mark Feuerstein, Paulo Costanzo, Jill Flint, Reshma Shetty, Marcia Gay Harden. Extras: Commentary, "Dr. Irv Danesh: The Real Doctor of Royal Pains," Paulo's video blogs. $59.98.(Universal).
Hank is a rising star in the New York City medical community, until he loses everything fighting for the life of a patient. With his career stalled and his personal life in shambles, Hank is in need of a new beginning. That's where his younger brother Evan (Paulo Costanzo) steps in. Fed up with Hank's personal pity party, he convinces Hank to join him on a last-minute trip to the Hamptons for Memorial Day weekend. When the brothers crash a party at the home of a Hamptons billionaire and a guest falls critically ill, Hank saves the day. His dramatic medical rescue draws attention from the crowd. Inadvertently, Hank becomes the hot new "concierge doctor" in town. With encouragement from Evan and an ambitious young woman who volunteers to be his physician assistant he decides to stay in town solving medical crises and helping those in need. Hank is back to doing what he does best. And now he's reinvented himself as the Hamptons' hottest new "doctor-in-demand."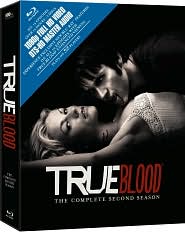 TRUE BLOOD: The Complete Second Season (2009) Anna Paquin, Stephen Moyer, Sam Trammell, Ryan Kwanten, Rutina Wesley DVD: $59.99. Blu-ray: $79.98 (HBO Home Video).
When we last checked in with Sookie Stackhouse, the mystery surrounding a Bon Temps serial killer had finally been solved, to the town'sinfinite relief. Sookie is thrilled that her vampire soulmate, Bill Compton, has escaped with his life (or is it death?) after coming to her daylight defense. On other fronts, Sookie's pal Tara Thornton sets downnew roots with an affluent benefactor, Maryann Forrester; Sam Merlotte resolves to get in shape-shift shape after a forest foray; roguish brother Jason finds new purpose with an anti-vampire sect; and detectiveAndy Bellefleur licks his wounds after being proven wrong about Jason's guilt. But just as things are settling down, some deadly new twists threaten to ratchet up the saga of Sookie Stackhouse to bloody new heights!