Tags
Related Posts
Share This
ICE SHEAR by M.P. Cooley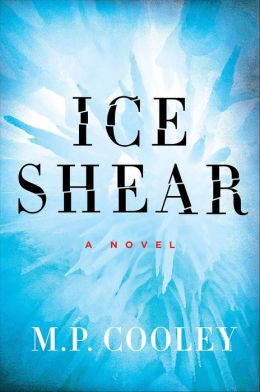 Ice Shear
M. P. Cooley
William Morrow
July 22, 2014
Ice Shear, M. P. Cooley's debut novel, is very impressive. She moves the plot along through the dialogue. Action comes from the character's words and not from gun shoot-outs or bloody chases. But make no mistake this police procedural is far from dull and mundane.
The story begins with June Lyons, a former FBI agent, who is now part of the Hopewell Falls New York police department. Working the night shift her duties seem limited to driving drunks home and handling the homeless. This small town in upstate New York hardly knew what the word murder meant until June discovers a young woman's body, the daughter of a powerful local Congresswoman, impaled on an ice shear in the frozen Mohawk River. Trying to discover the murderer the local police finds clues leading to the involvement of a notorious biker gang and people running a meth lab. This brings in the FBI where one of the agents, Hale, is an old friend from a past June would rather forget. To make matters worse, she is chosen as the liaison between the FBI and local police since she is a former FBI agent. Cooley skillfully weaves the storyline between revenge, retribution, greed,
corruption, jealously, turf fights, and power as the search for the murderer continues.
But it is also a story of grief as seen through June's eyes. She left the Bureau when her husband became gravely ill, eventually dying. She thinks about him often and leans on her dad, the retired police chief of Hopewell Falls, to help raise her young daughter. Although likeable and smart June keeps to herself putting her personal life on the back burner because of her unhealed anguish. She is still silently mourning the death of her husband while trying to raise her daughter and hold down a fulltime job on the local police force of the town where she grew up.
Ice Shear has a complex plot with many twists and turns. This novel is not just a rural thriller but has themes of power, corruption, and cover-up. Through her well-developed main character, June, she has created an old fashioned hero, a detective anyone can identify with and root for. Mystery readers should look forward to many books in this series that show the make-up of a true champion that can overcome personal obstacles while professionally making sure the bad guys never win.
Elise Cooper