Tags
Related Posts
Share This
John Hughes R.I.P.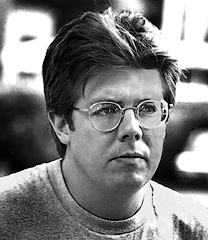 Writer, producer, and director John Hughes died unexpectedly today, suffering a heart attack during a morning walk. He was in New York visiting family.
If you came of age in the 1980s or early 90s, chances are you have one if not several favorite John Hughes films. Mine are Ferris Bueller's Day Off, Uncle Buck, and Weird Science, but in addition to his best known work, he wrote several screenplays for more recent movies under the pseudonym Edmond Dantes.
He will be missed and remembered for comedies with heart that resonate with children, teens, and adults equally well.
— Gerald So
By now everyone has likely heard that John Hughes has passed away. For the young'ens, his name might not mean a whole lot. But for those of us that were teens in the 80s, Hughes was THE MAN. He seemed to get teen angst and understood how cruel other teens could be to anyone that stood out.
But he also portrayed the absolute joy of one can find in the teen years. For joy, one did not have to fit in, one simply had to embrace friends and family…those that accepted you for who you are.
Favs seem to depend on your sex. Most girls I knew loved Sixteen Candles and Pretty In Pink (PiP is the all-time fav of a former girlfriend of mine) while guys seemed to gravitate towards The Breakfast Club. While I enjoy TBC, my own fav of the teen angst films was Some kind of Wonderful. Eric Stoltz plays a guy from the poor side of town. He is a painter, works in a garage and his best friend is a tomboy drummer. Not exactly your typical teenager.
In the end, the moral of the story is much like the other Hughes films: To thy own self be true. I wonder how many other offbeat teens took comfort in the fact that the characters in Hughes' films weathered the storms of teen ridicule and never conformed to the standards of the norm?
It certainly helped me. For that, I thank Mr. Hughes.
Jeremy Lynch