Tags
Related Posts
Share This
Joyce Carol Oates & Holly West are featured in this week's giveaway
Hope somebody out there is enjoying Spring. Here in  Crimespree country, Old Man Winter is not going gracefully. This week, Crimespree magazine,  in conjunction with Friday Reads Facebook page,  is giving away copies of Joyce Carol Oates's HIGH CRIME AREA and Holly West's MISTRESS OF FORTUNE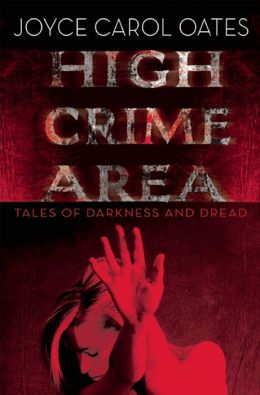 HIGH CRIME AREA by Joyce Carol Oates
Joyce Carol Oates is an unparalleled investigator of human flaws. In these eight stories, she deftly tests the bonds between damaged individuals-a brother and sister, a teacher and student, two strangers on a subway-in the fearless prose for which she's become so celebrated.
In the title story "High Crime Area," a white, aspiring professor is convinced she is being followed. No need to panic, she has a handgun stowed away in her purse-just in case. But when she turns to confront her black, male shadow, the situation isn't what she expects. In "The Rescuer," a promising graduate student detours to inner city Trenton, New Jersey to save her brother from a downward spiral. But she soon finds out there may be more to his world than to hers. And in "The Last Man of Letters," the world-renowned author X embarks on a final grand tour of Europe. He has money, fame, but not a whole lot of manners. A little thing like etiquette couldn't bring a man like X down, could it?
In these biting and beautiful stories, Oates confronts, one by one, the demons within us. Sometimes it's the human who wins, and sometimes it's the demon.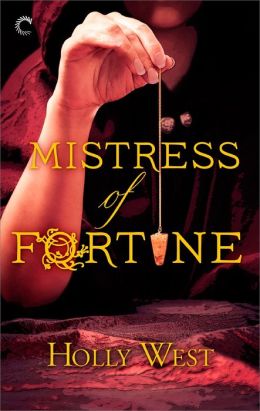 MISTRESS OF FORTUNE by Holly West
London, 1678
Isabel, Lady Wilde, a mistress to King Charles II, has a secret: she makes her living disguised as Mistress Ruby, a fortune-teller who caters to London's elite. It's a dangerous life among the charlatans, rogues and swindlers who lurk in the city's dark corners, but to Isabel, the risk is worth the reward.
Until magistrate Sir Edmund Godfrey seeks Mistress Ruby's counsel and reveals his unwitting involvement in a plot to kill the king. When Isabel's diary containing dangerous details of his confession is stolen, she knows she must find it before anyone connects her to Mistress Ruby. Especially after Sir Edmund's corpse is discovered a few days later…
Isabel is sure that whoever stole her diary is Sir Edmund's killer—and could be part of a conspiracy that leads all the way to the throne. But as she delves deeper into the mystery, not even the king himself may be able to save her.
To be entered in the drawing shoot an email over to Jon?@crimespreemag.com (remove the question mark) And put CONTEST in the subject line. Also please put your address in the body of the email.
We will pick the winners on April 11th.
When we do the drawing we will be sending an extra something for one lucky winner to be picked from the comments section of the Friday Reads face book page, so after you enter, go leave a comment!