Tags
Related Posts
Share This
Halber, Freeman and Archie Comics all featured in this week's giveaway
Crimespree magazine,  in conjunction with Friday Reads Facebook page,  is offering you a chance to win  copies of THE SKELETON CREW by Deborah Halber, THE COLD NOWHERE by Brian Freeman and THE BEST OF ARCHIE: BETTY AND VERONICA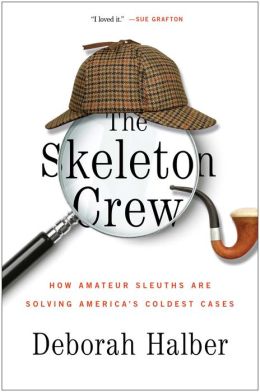 THE SKELETON CREW by Deborah Halber
Solving cold cases from the comfort of your living room…
The Skeleton Crew provides an entree into the gritty and tumultuous world of Sherlock Holmes–wannabes who race to beat out law enforcement—and one another—at matching missing persons with unidentified remains.
In America today, upwards of forty thousand people are dead and unaccounted for. These murder, suicide, and accident victims, separated from their names, are being adopted by the bizarre online world of amateur sleuths.
It's DIY CSI.
The web sleuths pore over facial reconstructions (a sort of Facebook for the dead) and other online clues as they vie to solve cold cases and tally up personal scorecards of dead bodies. The Skeleton Crew delves into the macabre underside of the Internet, the fleeting nature of identity, and how even the most ordinary citizen with a laptop and a knack for puzzles can reinvent herself as a web sleuth.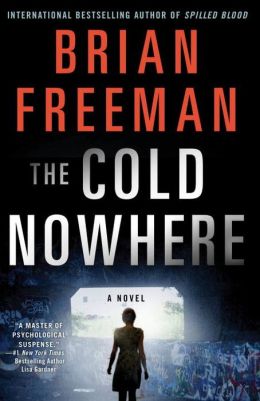 THE COLD NOWHERE by Brian Freeman
Edgar Award finalist and international bestselling author Brian Freeman brings the long-awaited return of Lieutenant Jonathan Stride to the bitter cold of Duluth, Minnesota.
Sixteen-year-old Catalina Mateo shows up unannounced one night in Detective Jonathan Stride's home, dripping wet from a desperate plunge into the icy waters of Lake Superior. Her sodden clothes stained with blood, Cat spins a tale of a narrow escape from a shadowy pursuer.
Stride decides to trust this girl, but his judgment may be clouded by memories of Cat's mother. Ten years earlier, Cat hid under the porch of her family home while her mother was brutally butchered by her ex-con father. Stride still blames himself for not preventing the slaughter.
But is Cat telling the truth? Stride's police partner, Maggie Bei, doubts the homeless girl, who has been living rough on the streets of Duluth since her mother's death–and now sleeps with a knife hidden under her pillow.
As Stride investigates Cat's story, more violence trails in the teenager's wake–and Maggie's suspicions about her deepen. Now a single question haunts the void between them: Should Stride be afraid for–or of–this terribly damaged girl?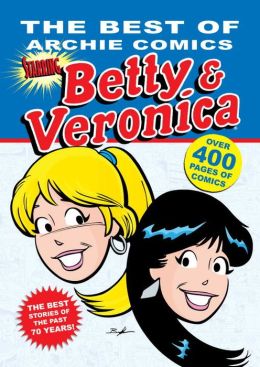 THE BEST OF ARCHIE: BETTY AND VERONICA by Archie Comics
In the tradition of the smash hit Best of Archie Comics series comes another great full-color $9.99 volume jam-packed with over 400 pages of the funniest and most iconic stories of the past 70 years featuring Archie's girl friends Betty and Veronica, hand-selected by Archie creators, editors, fans and historians from 200,000 pages of material. A must-have edition for anyone who has ever enjoyed the Betty and Veronica comics as well as a great introduction to the history of Archie and the girls!
To be entered in the drawing shoot an email over to Jon?@crimespreemag.com (remove the question mark) And put CONTEST in the subject line. Also please put your address in the body of the email.
We will pick the winners on July 4th.
When we do the drawing we will be sending an extra something