Tags
Related Posts
Share This
Karin Slaughter & Antonio Hall Are Featured In This Week's Giveaway.
Hope everyone has had a great week. Crimespree magazine,  in conjunction with Friday Reads Facebook page,  is giving away copies of Karin Slaughter's UNSEEN and Antonio Hill's THE SUMMER OF DEAD TOYS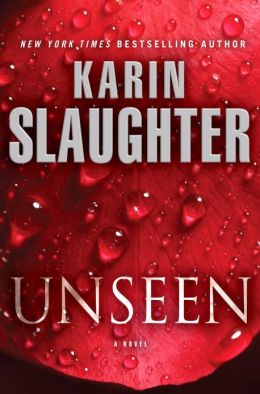 UNSEEN by Karin Slaughter
Karin Slaughter's New York Times bestselling novels featuring detective Will Trent are utterly riveting and masterfully drawn. Her latest thriller, Unseen, pits detectives, lovers, and enemies against one another in an unforgettable standoff between righteous courage and deepest evil.
Will Trent is a Georgia Bureau of Investigation agent whose latest case has him posing as Bill Black, a scary ex-con who rides a motorcycle around Macon, Georgia, and trails an air of violence wherever he goes. The cover has worked and he has caught the eye of a wiry little drug dealer who thinks he might be a useful ally. But undercover and cut off from the support of the woman he loves, Sara Linton, Will finds his demons catching up with him.
Although she has no idea where Will has gone, or why, Sara herself has come to Macon because of a cop shooting: Her stepson, Jared, has been gunned down in his own home. Sara holds Lena, Jared's wife, responsible: Lena, a detective, has been a magnet for trouble all her life, and Jared's shooting is not the first time someone Sara loved got caught in the crossfire. Furious, Sara finds herself involved in the same case that Will is working without even knowing it, and soon danger is swirling around both of them.
In a novel of fierce intensity, shifting allegiances, and shocking twists, two investigations collide with a conspiracy straddling both sides of the law. Karin Slaughter's latest is both an electrifying thriller and a piercing study of human nature: what happens when good people face the unseen evils in their lives.
Karin Slaughter is the New York Times and #1 internationally bestselling author of fourteen thrillers, including Unseen, Criminal, Fallen, Broken, Undone, Fractured, Beyond Reach, Triptych, Faithless, and the e-original short stories "Snatched" and "Busted." She is a native of Georgia.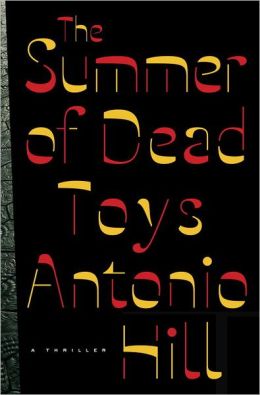 THE SUMMER OF DEAD TOYS  by Antonio Hill
A riveting crime thriller set during a sultry Barcelona summer, introducing Inspector Hector Salgado
Inspector Hector Salgado is a transplanted Argentine living in Barcelona. While working on human trafficking case, Salgado's violent temper got the best of him and he beat a suspect within an inch of his life. Ordered on probation, he fled to Argentina to cool off for a few months.
Now he's back in Barcelona and is eager for another big case. But his boss has other plans. He assigns Salgado to a routine accidental death: a college student fell from a balcony in one of Barcelona's ritzier neighborhoods. As Salgado begins to piece together the life and world of the victim, he realizes that his death was not all that simple: his teenage friends are either overly paranoid or deceptively calm, and drugs might be involved. Hector begins to follow a trail that will lead him deep into the underbelly of Barcelona's high society where he'll come face-to-face with dangerous criminals, long-buried secrets, and, of course, his own past. But Hector thrives on pressure, and he lives for this kind of case-dark, violent, and seemingly unsolvable.
Gripping, sophisticated, and wickedly entertaining, The Summer of Dead Toys introduces a charismatic new detective and announces Antonio Hill as a new master of the crime thriller.
Antonio Hill lives in Barcelona. He is a professional translator of English-language fiction into Spanish and speaks fluent English.
To be entered in the drawing shoot an email over to Jon?@crimespreemag.com (remove the question mark) And put CONTEST in the subject line. Also please put your address in the body of the email
We will pick the winners on July 12th.
When we do the drawing we will be sending an extra something for one lucky winner to be picked from the comments section of the Friday Reads face book page, so after you enter, go leave a comment!