Tags
Related Posts
Share This
Karin Slaughter's Will Trent Books Optioned for Television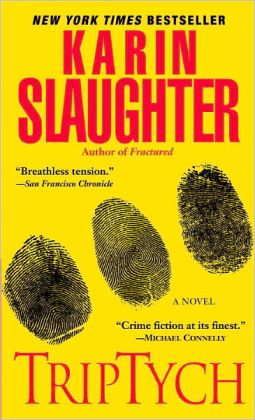 Karin Slaughter's Will Trent books are being developed for television.
Deadline has reported that the Swedish production company Yellow Bird will bring Karin's three Trent books to television. Each title will be made into a telefilm and will be shot, on location, in Atlanta.
Yellow Bird is best known as the company behind the Swedish films of Stieg Larsson's Millenium trilogy, but they have also developed the works of Liza Marklund, Henning Mankell, Helen Tursten and Jo Nesbø. In each case, they managed to be faithful to the source material while making the successful transition from print to screen. The company site states that their future goal is to continue to be "driven by a passion to tell good stories. The back bone of the business will keep on being productions based on successful books, but there are plans for new genres, new kinds of collaborations with authors, originally developed material and a continued international expansion."
It was announced earlier this spring, that Entertainment One and Piller/Segan/Shepherd were developing Karin's Grant County series for television. No word has come as to any progress on that front.