Tags
Related Posts
Share This
Katherine Heigl attached to play Stephanie Plum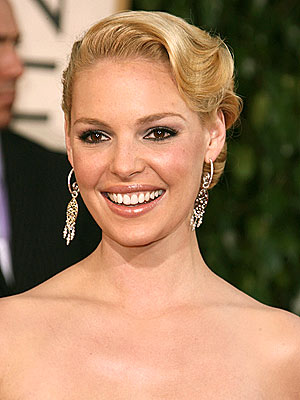 Sorry folks, I just don't see it.
Variety is reporting that Katherine Heigl (TV's GREY'S ANATOMY, KNOCKED UP) is on board to play Stephanie Plum in the film version of Janet Evanovich's ONE FOR THE MONEY.
"Stephanie Plum, an unemployed lingerie buyer, convinces her bail bondsman cousin to give her a shot as a bounty hunter. Her first assignment is to track down a former cop on the run for murder — the same man who broke her heart years before."
While a screenplay by Karen McCullah Lutz & Kirsten Smith (Together they wrote hits including LEGALLY BLOND and 10 THINGS I HATE ABOUT YOU as well as the less impressive THE UGLY TRUTH.) has been acquired, Liz Brixius has been hired to "polish" it up a bit. Brixius is writer and Exec producer for the excellent Showtime series NURSE JACKIE.
I am no expert on Miz Heigl, I have only seen her in two films (KNOCKED UP, 27 DRESSES)and have never watched GREY'S ANATOMY, but I just don't see her as Plum…or at least as a good one.