Tags
Related Posts
Share This
Kegan, Lange and Pyper are featured in this week's giveaway
Hope everyone is surviving this miserable winter. Maybe this week's books will warm you up: Crimespree magazine, in conjunction with Friday Reads Facebook page, is offering you a chance to win copies of GOLDEN STATE by Stephanie Kegan, SWEET NOTHING by Richard Lange and THE DAMNED by Andrew Pyper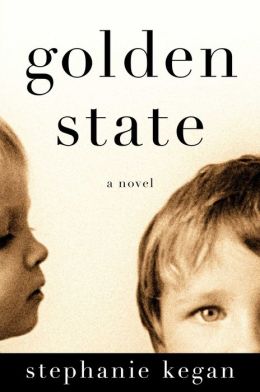 GOLDEN STATE by Stephanie Kegan
A haunting literary drama, with a ripped-from-the headlines urgency reminiscent of Defending Jacob and Sue Miller's While I Was Gone, Golden State asks hard questions about the limits of loyalty and the bounds of family ties.
Growing up in the 1960s in one of California's most prominent political families, Natalie Askedahl worshipped her big brother, Bobby, a sensitive math prodigy who served as her protector and confidante. But after Bobby left home at sixteen on a Princeton scholarship, something changed between them. Now that Natalie is happily married, with a career and two young daughters, her only real regret is losing Bobby.
Then, a bomb explodes in the middle of her seemingly ideal life. Her oldest daughter is on the Stanford campus when one person is killed and another maimed. Other bombings follow across California. Frightened for her family, Natalie grows obsessed with the case until she makes an unthinkable discovery: the bomber's manifesto reads alarmingly like the last letter she has from Bobby.
Unsure of whom to sacrifice and whom to protect, Natalie is confronted with a terrible choice that will send her down a rabbit hole of confusion, lies, and betrayals. As her life splits irrevocably into before and after, she begins to learn that some of the most dangerous things in the world are the stories we tell ourselves.
About the author:
Stephanie grew up in Southern California and graduated from the UC Berkeley. After college she worked as a substitute and preschool teacher, an au pair in Paris, and a night-shift information clerk for the RTD bus system in Los Angeles. Her first writing job—after graduate coursework in journalism at USC—was for Automotive Age, during which time she was the only female automotive writer in the country. She is the author of a previous novel, The Baby, and series of guidebooks on Southern California published by Chronicle Books. Stephanie lives in Los Angeles with her family.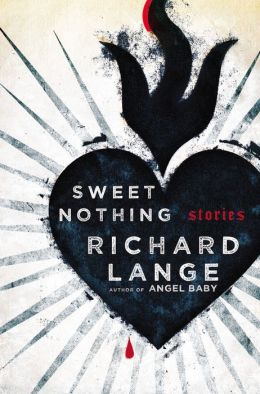 SWEET NOTHING by Richard Lange
Set on the dark side of Los Angeles, the masterful new collection from an award-winning and highly praised "natural-born storyteller" (Ron Rash).
In these gripping and intense stories, Richard Lange returns to the form that first landed him on the literary map.
These are edge-of-your-seat tales: A prison guard must protect an inmate being tried for heinous crimes. A father and son set out to rescue a young couple trapped during a wildfire. An ex-con trying to make good as a security guard stumbles onto a burglary plot. A young father must submit to blackmail to protect the fragile life he's built.
SWEET NOTHING is an unforgettable collection that shows once again why T.C. Boyle wrote, "Lange's stories combine the truth-telling and immediacy of Raymond Carver with the casual hip of Denis Johnson. There is a potent artistic sensibility at work here" (on Dead Boys).
About the author:
Richard Lange is the author of the story collection Dead Boys, which received the Rosenthal Family Foundation Award from the American Academy of Arts and Letters, and the novels This Wicked World and Angel Baby, which won the Hammett Prize.. He is the recipient of a Guggenheim Fellowship, and his fiction has appeared in Best American Mystery Stories 2004 and 2011. He lives in Los Angeles.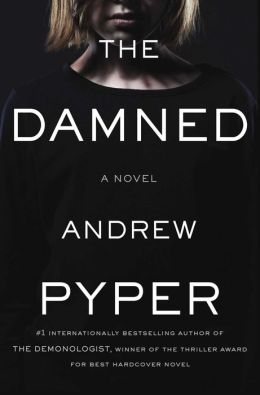 THE DAMNED by Andrew Pyper
From the #1 internationally bestselling author of The Demonologist, called "smart, thrilling, utterly unnerving" by Gone Girl author Gillian Flynn, comes a spine-tingling supernatural thriller about a survivor of a near-death experience haunted by his beautiful, vindictive twin sister.
Most people who have a near-death experience come back alone…
After he survived a fire that claimed the life of his twin sister, Ashleigh, Danny Orchard wrote a bestselling memoir about going to Heaven and back. But despite the resulting fame and fortune, he's never been able to enjoy his second chance at life.
Ash won't let him.
In life, Danny's charming and magnetic twin had been a budding psychopath who privately terrorized her family—and death hasn't changed her wicked ways. Ash has haunted Danny for twenty years and now, just when he's met the love of his life and has a chance at real happiness, she wants more than ever to punish him for being alive—so she sets her sights on Danny's new wife and stepson.
Danny knows what Ash really wants is him, and he's prepared to sacrifice himself in order to save the ones he loves. But to do this, he'll have to meet his sister where she now resides—and hope that this time, he can keep her there forever.
About the author:
Andrew Pyper was born in Stratford, Ontario, in 1968. He received a B.A. and M.A. in English Literature from McGill University, as well as a law degree from the University of Toronto. Although called to the bar in 1996, he has never practiced.
His books include most recently The Damned, The Demonologist (a #1 National Bestseller in Canada and winner of the International Thriller Writers Award), Lost Girls (NYTimes Notable Book), The Wildfire Season (Globe and Mail Best Book) and The Killing Circle (NYTimes Crime Novel of the Year).
To be entered in the drawing shoot an email over to Jon?@crimespreemag.com (remove the question mark) And put CONTEST in the subject line. Also please put your address in the body of the email.
We will pick the winners on February 27th.