Tags
Related Posts
Share This
Ken Bruen's Jack Taylor heading to British television, with former WIRE star to play Taylor
I am pumped, to say the least.
The character that first introduced me to the fine words of Irish writer Ken Bruen is heading to the small screen in the U.K. And wait until you hear who will be playing him!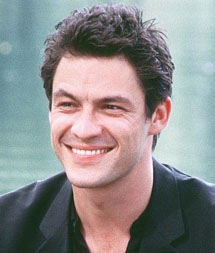 Jack Taylor, an ex-cop turned P.I., will be played by Dominic West. Remember when I said I was pumped? Not true, well beyond pumped. West was amazing as Det. Jimmy McNulty. He will fit the role of Taylor like a glove. Taylor first debuted in THE GUARDS, the book that will be the basis for this project.
Jack Taylor's life is spiraling downward. Dumped from the Garda Siochana ("the Guards"), Ireland's elite police force, he now passes his days drinking in a friend's bar. Enter Ann Henderson, a woman searching for her missing daughter. Jack agrees to take on her case, learning about Ann's daughter as well as other young women who have recently disappeared…
Filming will start in November on a pilot. The plan is for 13 telefilms. Filming will occur in Galway, Ireland. Stuart Orme will be directing the pilot. Stuart has previously worked on INSPECTOR MORSE AND MERLIN and spent much of the 80s making music videos for the likes of Whitney Houston and Phil Collins.
Taylor appears in 7 novels so, if successful, Taylor could very well become a mainstay on television…sounds good to me.
As we previously said, Ken is a big fan of The Wire and is pleased as punch about this: "I'm sure this all a dream and I'll wake up and find meself on the down escalator again."

I hate to sound like a broken record, but it is great to see such a good guy and talented writer getting so much attention. Two Bruen novels (LONDON BLVD, BLITZ) are currently filming and there are options out on a couple of others.
UPDATE 10/20/09: West has had to pull out, Iain Glen has signed on to play Jack Taylor.