Tags
Related Posts
Share This
Kevin Egan's THE MISSING PIECE is featured in this week's giveaway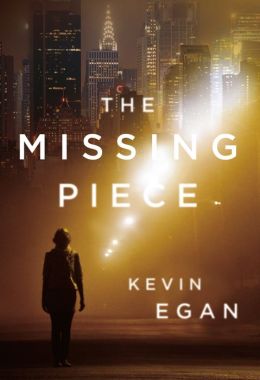 THE MISSING PIECE
A tensely plotted legal thriller set in New York City's iconic 60 Centre Street
Kirkus Reviews named Midnight, Kevin Egan's first diabolically twisty legal thriller, a "Best Book of 2013." Now Egan returns to the bench with an all-new tale of courtroom intrigue, legal maneuvers, deception, desperation…and cold-blooded murder.
The Salvus Treasure is a fabulous hoard of ancient Roman silver, worth a total of seventy million dollars. Uncovered decades ago under disputed circumstances, the treasure has been claimed by various parties, some of whom will stop at nothing to secure full ownership of its riches. People have died—and killed—to possess all fourteen pieces of silver.
The legal battle over who truly owns the treasure finally leads to the New York County Courthouse in Lower Manhattan. But as teams of high-priced lawyers wrangle over provenance and witnesses, a shocking act disrupts the trial…and a crucial piece of evidence goes missing.
The missing piece is a silver urn worth at least five million dollars. Now the race is on to discover what became of the urn…before the Salvus Treasure claims more lives.
About the author: 
KEVIN EGAN is the acclaimed author of Midnight, as well as various other novels and short stories. He has spent his entire legal career working in the New York State court system, including lengthy stints as law clerk to two state supreme court justices. He graduated with a BA in English from Cornell University and teaches legal writing at Berkeley College in Manhattan.
To be entered in the drawing shoot an email over to Jon?@crimespreemag.com (remove the question mark) And put CONTEST in the subject line. Also please put your address in the body of the email.
We will pick the winners on July 3rd