Tags
Related Posts
Share This
Last minute novels for the non-mystery reader in your life
Last minute mystery books for the non-mystery lovers.
So it is Christmas eve and you are trying to figure out what to get Uncle Bob or Aunt Gertrude. Here are a few suggestions for those that might not be fans of whodunnits.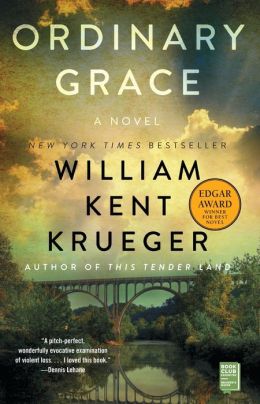 ORDINARY GRACE by William Kent Krueger
There is indeed a murder, and we do find out who did it, but this novel is more about like in small town southern Minnesota in the 50s. This beautifully written tale has been lovingly marinated in nostalgia. The author mines his own childhood memories to create a story in which you can hear the sounds and smell the aromas on each page.
Truly a lovely novel that can be enjoyed by anyone, but will almost certainly be treasured by those that enjoy more mainstream fiction.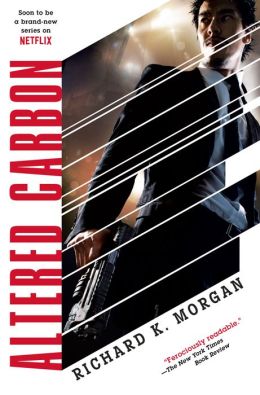 ALTERED CARBON by Richard Morgan.
Set in the distant future, this tale pulls the very best of vintage science fiction to create a fascinating backdrop for a tale that is truly hard-boiled.
In the future, our memories can be digitally stored and transferred to new bodies. It is not cheap and so most that do it are wealthy. Former military man Takeshi Kovacs is now inhabiting the body of a San Francisco cop and has been hired to solve a murder. His client? The victim.
Morgan invokes the spirit of Asimov and Dick in creating an amazing future Earth that is fantastic, but still contains the best and worst of humanity.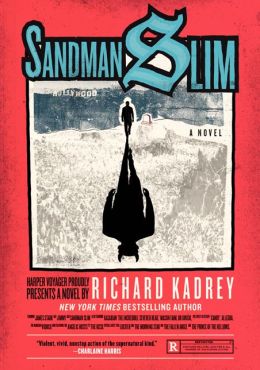 SANDMAN SLIM by Richard Kadrey.
For the supernatural fans in your life. When he was 19, a curse was put on James Stark that sent him to Hell. Eleven years later, he escaped and returned to L.A. With one goal: revenge.
But the man that returned was not James Stark, but rather a hardened, scarred man called Sandman Slim. After spending over a decade the subject of torture and competing in the fight pits of Hell, Sandman Slim is a name that big demons whisper in the ears of little demons to keep them in line. "Better behave, or Sandman Slim will get you." Slim is a monster that kills monsters.
Set in a supernatural version of modern day L.A., SS is a delightfully dark, pulpy novel full of booze, cigarettes and violence. Sandman drinks, smokes, curses and, when he needs a ride, steals whatever car is nearby.
Fans of horror and dark fantasy should dig the dark, supernatural slate, but you are really giving them some damn fine pulp.
Now there are still a number of hours before the stores close, get moving.