Tags
Related Posts
Share This
Laura Childs & Chris Pavone are featured in this week's giveaway
Crimespree magazine,  in conjunction with Friday Reads Facebook page,  is offering you a chance to receive copies of  STEEPED IN EVIL by Laura Childs and THE ACCIDENT by Chris Pavone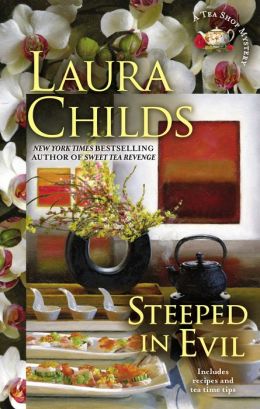 STEEPED IN EVIL by Laura Childs
Theodosia Browning has never considered herself a wine connoisseur—tea has always been her forte. But that doesn't mean she's going to pass up an invitation to a fancy wine-tasting party at the upscale Knighthall Winery, just outside of Charleston, South Carolina.
But a sweet evening takes on a bitter aftertaste when a dead body is discovered in one of the wine barrels. The son of proprietor Jordan Knight has been murdered.
Dissatisfied with the police investigation, Knight turns to Theo for help. She's heard through the grapevine that there are both family and business problems at Knighthall. They say in vino veritas, but everyone at the winery seems to be lying through their teeth. Sorting through the guest list as well as family and staff, Theo has her pick of suspects. It may look like the killer has her over a barrel, but cracking tough cases is vintage Theodosia Browning.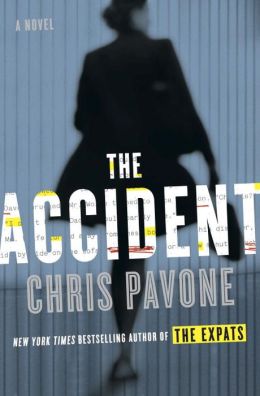 THE ACCIDENT by Chris Pavone
In New York, in the early dawn hours, Isabel Reed is reading. A normal task for one of the most respected and powerful literary agents in the city, but she's reading frantically, turning the pages breathlessly. The manuscript-printed out, hand-delivered and totally anonymous-is full of shocking revelations and disturbing truths. This is what she's been waiting for her entire career: a book that will help her move on from a painful past, a book that could save her beloved industry…a book that will change the world.
In Copenhagen, Hayden Gray, a veteran station chief, wary of the CIA's obsession with the Middle East, has been steadfastly monitoring the dangers that abound in Europe. Even if his bosses aren't paying attention, he's determined to stay vigilant. And when he hears of this book-and the secret that it holds-he will stop at nothing to keep it from seeing the light of day.
As Isabel and Hayden each tries to outwit the other, the nameless author watches from afar. In this tangled web, no one knows who holds all the cards and the stakes couldn't be higher: an empire could crumble, careers could be ruined, secrets could be unearthed, and innocent people could die.
Chris Pavone has once again written a masterful espionage thriller-The Accident is gripping, sophisticated, and impossible to put down.
To be entered in the drawing shoot an email over to Jon?@crimespreemag.com (remove the question mark) And put CONTEST in the subject line. Also please put your address in the body of the email.
We will pick the winners on April 25th.
When we do the drawing we will be sending an extra something for one lucky winner to be picked from the comments section of the Friday Reads face book page, so after you enter, go leave a comment!